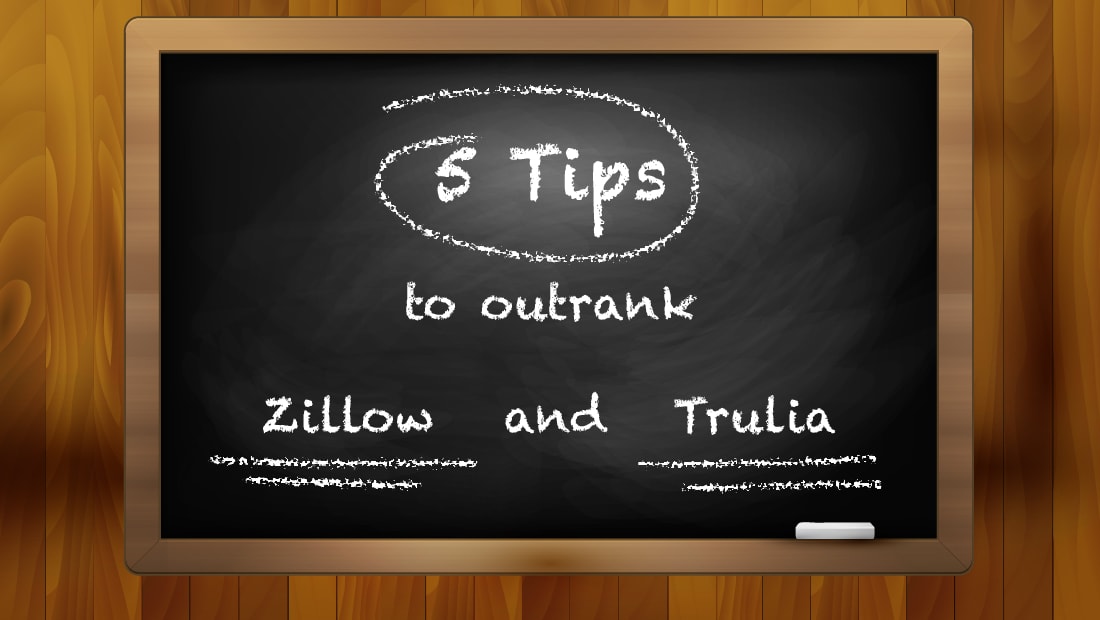 5 Tips to outrank Zillow and Trulia in the local market and online searches
18 Oct 2017
Posted at 16:37h
3 Comments
It's no secret that the majority of real estate page views are captured by the major portal sites—Zillow, Trulia, Realtor.com, Redfin, etc.
But that does not mean you cannot compete with these sites in your market.
The key is to tighten your business model as portals broaden theirs.
Here are our 5 tips for real estate agents to outrank Zillow and Trulia in their local market and online searches.
1) GO LOCAL
The portal sites may be able to provide homes for sale in your area (and many others in the country) but they cannot go into depth about any particular community.
This is where you have a competitive edge. No one knows your local market better than you. You live there. You work there. You know the local shops, and the local teachers.
You think this information isn't important to a potential homebuyer?
It's absolutely essential. Present it on your site in clever ways and you'll start peeling away leads from the portals.
2) NEIGHBORHOOD SPECIFICS
Run a web search for "homes for sale in Columbus Ohio" and you'll find almost the entire first page is portals.
Now run the search "best neighborhoods for kids in Columbus Ohio" and the portals are not anywhere near the first results page.
This is a huge opportunity for local real estate agents.
You are able to put the homes for sale on your site into context.
You should create neighborhood pages where you provide information about a neighborhood and the homes available for sale there.
Tell the history of a particular building in that neighborhood, or interview a local business owner about why she chose your community for her café, etc.
The portals might be able to provide school data on a particular neighborhood, but they can't provide much information about the people in it.
Remember, homebuyers might soon be living in a new community. They want to know who their neighbors will be. They want a personal connection with the place. Help them make it.
We have more details about creating neighborhood pages here: https://realtyna.com/video/wpl-neighborhood-add-on/
3) ORGANIC CONTENT
You want your site to rank highly in search results when a homebuyer runs a web search about your community. The best way to do this is to host organic MLS listings.
We go into depth about the differences in IDX technology here: https://realtyna.com/blog/how-rets-works/
With organic listings, you will have potentially tens of thousands of new pages on your site that could result when a homebuyer runs a related search.
This will help you move up the search engine results page and attract more visitors to your site.
4) ORIGINAL BLOG
Many real estate web searches are in the form of questions.
"Where should I live in Nashville?"
"Best neighborhood for young professionals in Kansas City?"
"Where to walk a dog in Hartford CT?"
Answer some of these questions on a blog on your site, and you'll improve your site's SEO.
A blog also is a place to build community. You should emphasize your detailed and personal understanding of your community. Photos and video will go a long way toward attracting repeat visitors.
We have more information on blogging for a real estate business here: https://realtyna.com/blog/boosting-real-estate-business-blog/
5) LEAD CAPTURE
Once you've won a new page view, you want to make sure that user does not go back to the portals. The best way to do this is with strong lead capture tools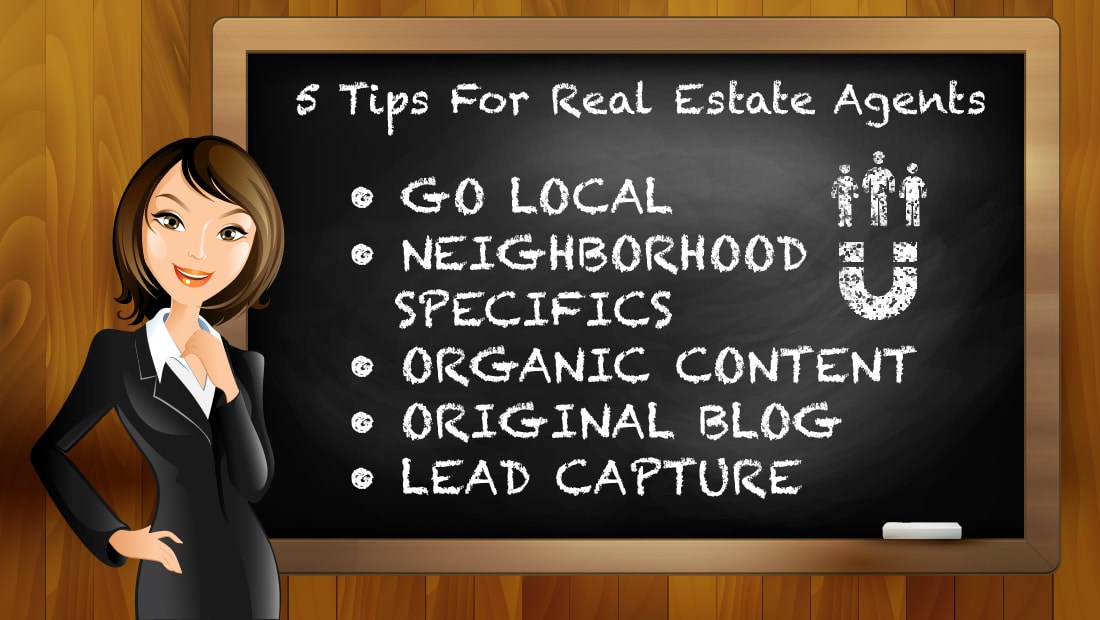 Favorites, saved search, and mobile apps are great ways to keep your users engaged.
With a CRM you can manage communication with your leads, and give them more personal attention than they will receive elsewhere.
Contact us today for more tips on building your real estate business or to see how our organic listings and lead capture tools could help.