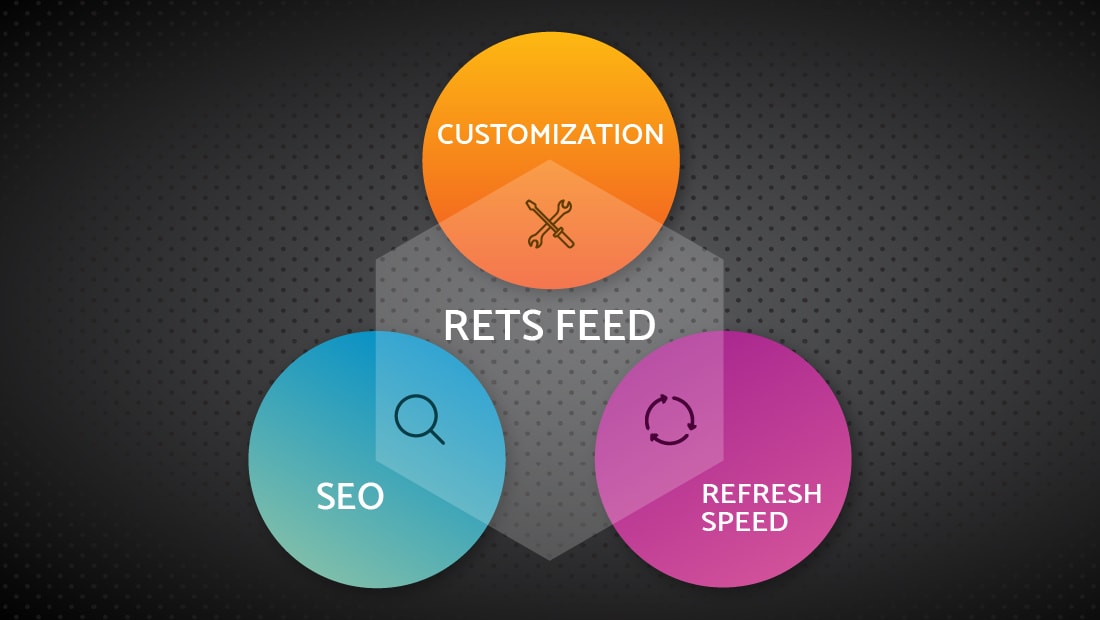 How RETS Works

Posted at 20:27h
0 Comments
As a real estate professional you have probably come across RETS at some point in your daily activities. What is RETS? How does it work?
THE STANDARD
RETS or the Real Estate Transaction Standard is a data standard created by the National Association of REALTORS® to help consolidate the content and structure of property listings.
Known as the 'common language' of the real estate industry, RETS allows real estate professionals to more easily transfer real estate data among themselves.
For example with RETS, a real estate professional could use the same desktop computer program to access any Multiple Listing Service (MLS) that has adopted RETS and display property listings from these MLS on her site.
RETS also allows software designers to write for only one MLS language when creating new real estate programs. This greatly simplifies the development process.
Have you ever noticed how many companies are offering IDX for your local MLS?
RETS largely made this possible.
By standardizing the electronic property listing data, RETS has fostered a wealth of product options and competition around IDX.
It also allows agents and brokers that are members of multiple MLS to easily connect their websites to several MLS and co-mingle the data.
Without RETS, it is possible each MLS would have a different data structure for their property listings, greatly increasing the fragmentation of the industry and burdens on agents, brokers, and their developers.
This is how RETS works.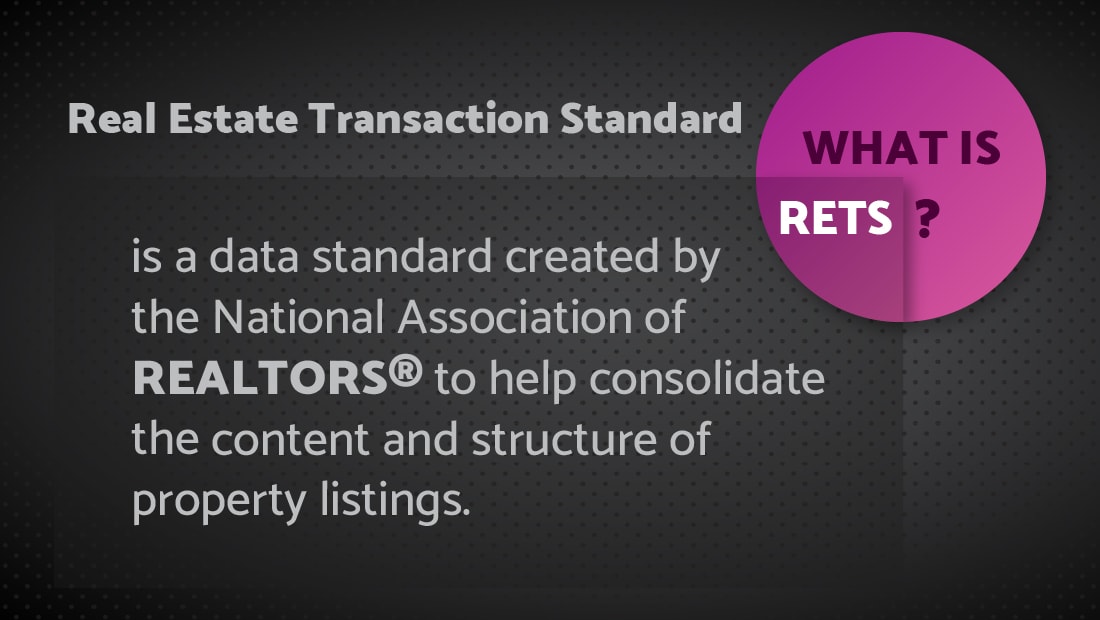 WHAT IS A RETS FEED
Some technology companies will advertise a RETS feed as an IDX solution.
This is option is often provided as an alternative to an IDX frame for displaying property listings on your site.
Under a framing, you will have some code on your website that allows your website visitors to view property listings that your IDX provider hosts.
It's a quick solution that allows your IDX provider to service hundreds maybe thousands of customers at once.
We have more on framing here: https://realtyna.com/blog/what-is-idx-framing/
So what is a RETS feed?
A RETS feed on the other hand, involves some level of actual data migration. This means a property listing on your MLS will be copied from the MLS RETS server to your server.
A RETS feed also likely will involve some level of integration, meaning that your IDX display will display property listings that you actually host.
A RETS feed is more personal than IDX. Instead of some framing code that thousands of clients share, your RETS feed is exclusive to you. Under most MLS RETS contracts you are the only person that can access that feed, and only your site can display property listings from it.
ADVANTAGES
As a more robust IDX solution, a RETS feed can have several advantages:
SEO
By hosting and integrating the MLS property listings (rather than viewing them through a frame), you are increasing the number pages on your sight that are indexable by search engines. This can help you climb the results page when someone searches by a term related to your site.
CUSTOMIZATION
With a RETS feed you also in many cases are able to choose what data you'd like to import. If your business focuses on only a few property types or a specific town or community, you can filter out the other data to provide a property display unique to your business.
REFRESH SPEED
With a direct connection to the MLS server, your data will be more accurate, and in many cases your site will update faster with new properties than under a framing system.
HOW DO I GET A RETS FEED
Consider Realtyna. Our RETS feed product is called Organic MLS Integration.
It's used to connect to over 100 MLS around the country and supports any MLS using RETS. In many cases, you can use Organic MLS Integration to connect to your MLS for a one-time payment (no monthly data access fees).
More details here: https://realtyna.com/mls-integration-for-wpl/