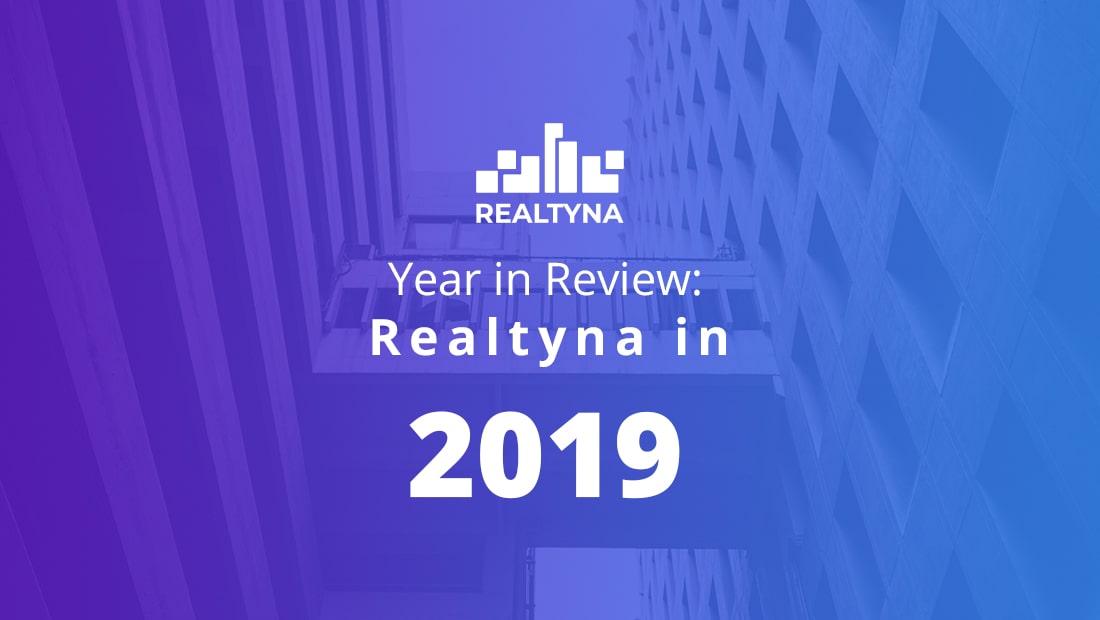 Year in Review: Realtyna in 2019
As we enter the new year, it's a good time to look back and review the last 12 months at Realtyna.
Realtyna had an extremely eventful 2019 with the release of new add-ons and themes but also new services and a hosting program. Let's break down every new development that we've seen in 2019 at Realtyna.
Yelp Add-on
In February, Realtyna released Yelp Add-on. The Yelp Add-on is an advanced software extension for Realtyna's WordPress IDX system. The add-on automatically pulls restaurants, services, gyms, shopping and nightlife options from Yelp and integrates them on your property details page, so users can see the businesses nearby.
In a modern world where everything depends on branding reputation, having a complete and clear image of the businesses in your neighborhood is a really important part of business development. If you're interested in Yelp Add-on, please visit Realtyna's Yelp Add-on.
February was also busy with the release of Brokerage Add-on and Market Reports Add-on.
Brokerage Add-on
With the Brokerage Add-on, brokers can add listings and agents and manage any listing their agents add. Brokerage Add-on helps your website mimic the structure of the real estate company.
This can help you oversee agents and ensure that your real estate office runs efficiently and remains profitable.
For more information, check out the Brokerage Add-on.
Market Reports Add-on
Market Reports Add-on is an extension of Realtyna's WPL software. It integrates with your WPL real estate website for IDX and RETS and showcases usage statistics from your website. This can help you better understand your clients and their preferences. You can call the data and the add-on will produce the relevant results in the form of a chart or table. With Market Reports Add-on, you can choose a metric or a date range in order to identify how certain listings, searches, communities or neighborhoods performed in a certain period of time.
Why do you need Market Reports Add-on? For your business to be successful (and to stay that way) you need to know your target audience. What works for them and what doesn't? Knowing the preferences of your leads gives you the opportunity to adjust your marketing strategies—whether they are SMS, social or email marketing campaigns. For more information about Market Reports Add-on, check out Market Reports.
Disclaimer: The product mentioned in this article as "Market Reports Add-on" has been renamed to "User Analytics Add-on".
New CDN Service
2019 was a very successful year for Realtyna. It was notable not only for new Add-ons, but also for a new CDN service that we added to Realtyna Hosting.
WPL CDN improves IDX load times by distributing content across a number of server nodes located around the globe. This can help improve your IDX or Organic RETS website load time. It also increases content availability and redundancy.
SEO Packages
SEO is the holy grail for every website owner. Every real estate agent strives to achieve better SEO, and the drive to perfection has no end. Realtyna released SEO packages that take care of your IDX website's content development, Google Adwords Campaigns, Facebook Dynamic Ads and Social Media Management. For more information, please visit SEO Packages.
Sesame Theme
Elementor is considered as one of the most powerful WordPress page builders. Realtyna released a complementary theme for Elementor: Sesame. The theme combines simplicity, flexibility, and beautiful design. For more information, check out Sesame and RealtyPack
TV Add-on
The TV Add-on App sends your MLS listings from your WPL website to your TV by using Smart TV systems like Apple TV. Where can you use it? If you want your website's listings to be displayed in the lobby of your office, or at an event like an open house, you can use the TV add-on. For more information on marketing your listings with the TV App, check out this article 10 Places to Market Your Real Estate Listings With a Smart TV App.
Add-on Packages
If you're interested in purchasing several add-ons for your real estate brand, but you're worried about the price, Realtyna offers add-on packages consisting of its most popular add-ons
with convenient discounts. For more information, check out WPL Add-ons.
What to Expect in 2020?
Next year promises even bigger challenges and surprises. So, we look forward to serving you in 2020.