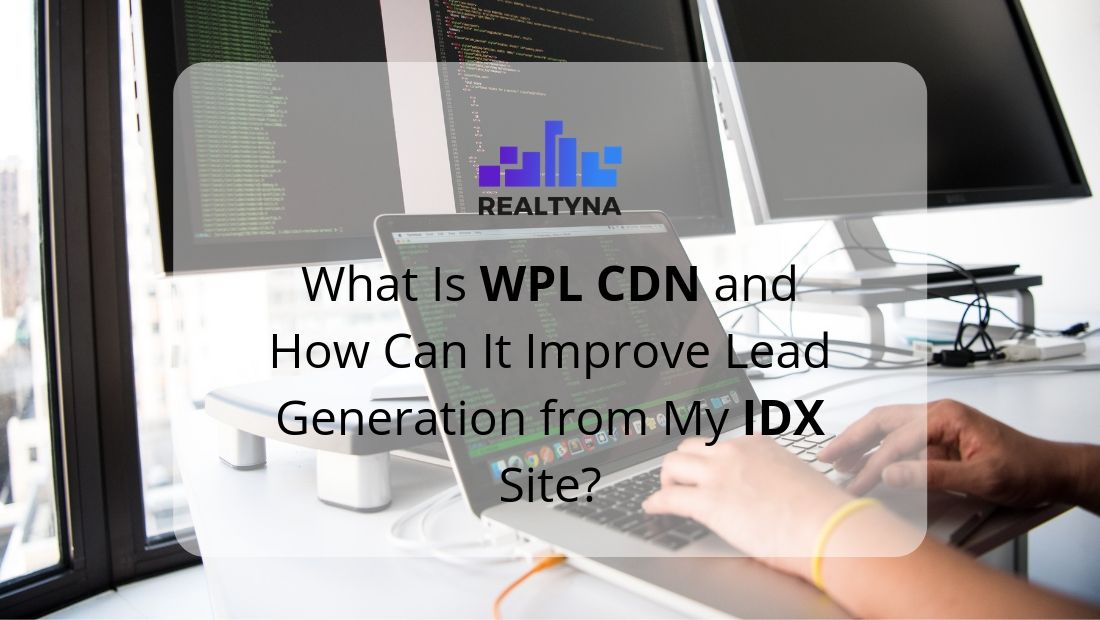 What Is WPL CDN and How Can It Improve Lead Generation from My IDX Site?
13 Jun 2019

Posted at 09:00h
0 Comments
WPL CDN or WPL Content Delivery Network is a geographically distributed group of servers that work together to provide faster delivery of real estate content for Realtyna's IDX system.
Page load speeds are massively important for online businesses. A well cited statistic suggests that more than half of mobile users will abandon a website if it takes longer than 3 seconds to load.
The stakes are particularly high for real estate agents due to the data involved in IDX. Some sites can deliver more than 300 GBs of listings in property search and related features. Any IDX system that struggles to handle such a large data load will struggle to attract leads.
Realtyna's WPL CDN addresses data issues for real estate agents by using distributed servers to accelerate IDX delivery.
How Does WPL CDN Work?
WPL CDN improves IDX load times by distributing content across a number of server nodes located around the globe. When a user requests data on your site, the closest node responds, providing the fastest possible delivery. The load on your site decreases as well because your site no longer delivers content directly.
What Is the Difference Between WPL CDN and Other IDX Technologies?
Non CDN IDX systems fall essentially into three camps: framing, local hosting, and templated API.
Under framing, IDX content is hosted externally and delivered to users through an iFrame. An iFrame is essentially a design technology that allows users to view external content as if it were hosted locally. But iFrames are not recognized by search engines, so in terms of SEO, these IDX systems are low performers.
Local hosted systems, replicate a listing database on an agent's website servers. This provides more control and SEO content for the agent, but increases hosting costs.
Templated API provides listings via application programming interface.
WPL CDN provides a happy middle ground that provides SEO benefits like local hosting without the local data intensity.
What Are the Advantages of WPL CDN?
WPL CDN can improve your IDX or Organic RETS website load time. But it also increases content availability and redundancy. Because of its distributed nature, WPL CDN can handle surges in traffic and hardware issues better than a typical IDX site.
How Can CDN Improve Lead Generation from My IDX Site?
By loading faster, your site will serve as a better lead generation engine. Bounce rates will fall and the amount of time people spend on your site will increase. WPL CDN's redundancy will also ensure that your site essentially never goes down because of data or traffic issues. This reduces the types of frustrations that cause leads to click away.
What MLS Are Available With WPL CDN?
We support virtually every MLS in the U.S. and Canada. Give us a call if you have a question about a particular MLS.
Now you know what WPL CDN is and how it can improve load times on your IDX site. Want to get started? CDN is provided as part of our hosting services. We can also implement CDN as a custom project on your third-party hosting (we will need to evaluate first). Leave a comment below or give us a call. And for more Realtyna content check out How to Use Organic IDX to Generate Real Estate Leads.