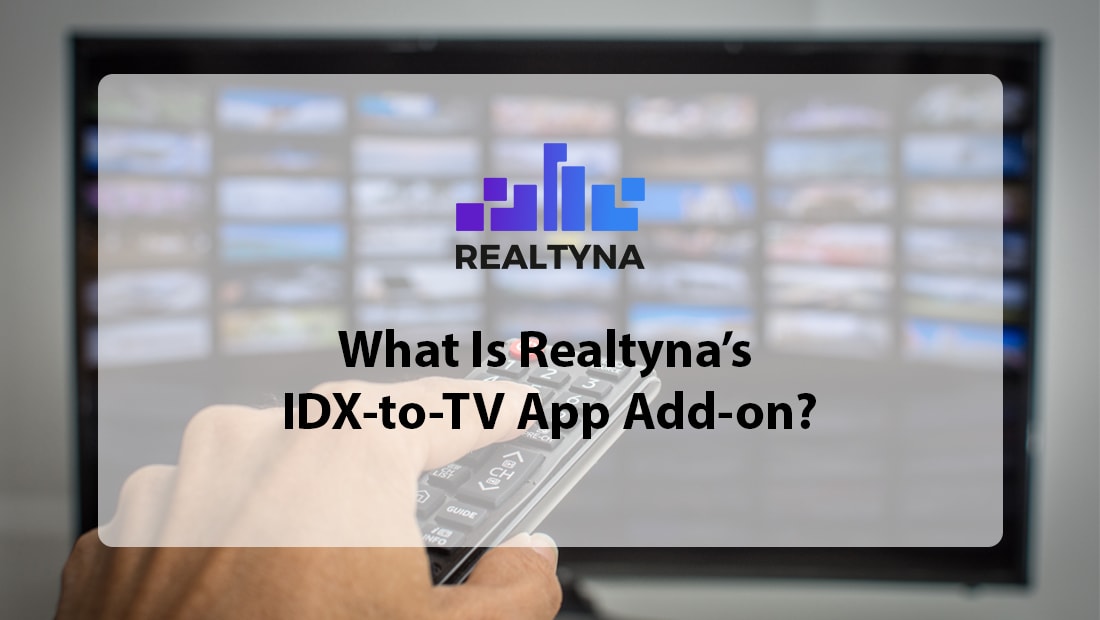 What Is Realtyna's IDX-to-TV App Add-on?
Presentation matters in the real estate industry. How you present a product and how memorable your performance is will define how it is received by the audience. It's important to not only create an outstanding product & service but also introduce it the right way. In a modern, fast-paced world we should be able to provide fast consuming content, and marketing is no different. Promotion should be easily consumed, eye-catching and memorable. Today, I want to talk about one of the solutions for the real estate field- custom Smart TV App.
What is a TV Application?
In the case of Realtyna, the TV add-on App sends your MLS listings from your WPL website to your TV by using Smart TV systems like Apple TV. Where can you use it? If you want your website's listings to be displayed in the lobby of your office, or at an event like an open house, you need the TV add-on. For more information on places to market your listings with smart TV App, check out this article 10 Places to Market Your Real Estate Listings With a Smart TV App.
Why Should You Use TV App Add-on?
As already established, the content that we offer our customers should be easily consumed and at the same time easily stuck in the consumers' brains. When you use the TV App Add-on, you showcase your listings the best way possible. The presentation of the listings is eye-catching and flexible. As research states, rich visual imagery is the most memorable content marketers can come up with.
What are the Notable Features of TV App Add-on?
It's customizable- with TV Add-on you can decide what listings you want to showcase. Moreover, you're the one deciding how many and how often listings will be presented with TV Add-on.

It's flexible-

It switches regularly between listings, creating rich and interactive visual imagery.

It's easy to set-up- You don't need a special device or software to connect to TV Add-on other than a WPL Website and a configured WPL API extension (Don't worry, Realtyna staff takes care of that part!). In addition to easy set-up, it's easy to use. It's user- friendly and is designed for speedy

access and display. Simply select the listings you'd like to send to the app, and you're all set.

It's automatic- once you connect your digital screen to the TV Add-on, it will automatically switch from one listing to another. The process is automatic and doesn't need manual intervention.
P.S Interested in designing an office space the best way possible? Check out this article How to Design Your Real Estate Office Space To Attract More Leads.