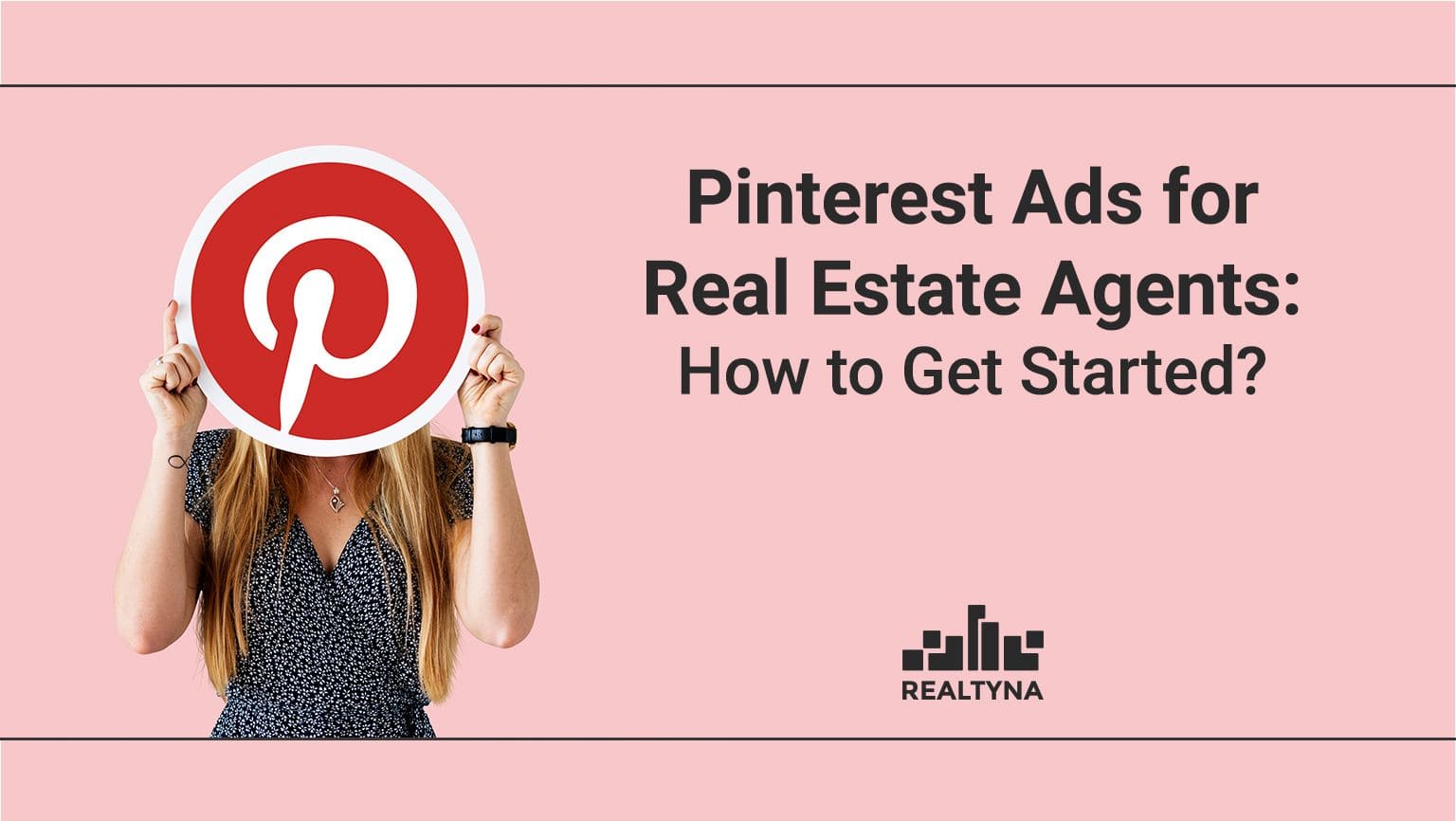 Pinterest Ads for Real Estate Agents: How to Get Started?
13 May 2021

Posted at 11:00h
0 Comments
Real estate professionals are no strangers to Pinterest. This search engine/social media platform has steadily supported real estate agents and was one of the best platforms for placing real estate listings. To no one's surprise, Pinterest is still one of the biggest social media platforms out there, and it even rivals platforms like TikTok. Pinterest is constantly updating boards and launching new merchant tools, which also aids its popularity.
Purely a visual platform is ideal for real estate agents, considering that property listings are the bread and butter of the real estate industry. Another advantage that real estate agents have is the popularity of certain topics over another on Pinterest. As research shows, categories like travel, home decor, and technology are the most popular on Pinterest. By presenting real estate properties in an attractive way, real estate professionals are able to catch the attention of many Pinterest users.
Now that we've discussed the importance of Pinterest, let's talk about the Pinterest Ads, how to get started with them, what is PPC and what are the benefits of Pinterest Ads.
Let's dive in.
What You Should Know About Pinterest Ads
Let's start our guide with discussing the benefits of Pinterest Ads. First things first, as many marketers claim, shopping for many Pinterest users is a top priority. This means many Pinterest users are your potential, and most importantly, eager customers.
It's possible to achieve a low pay per click with Pinterest Ads, and billing is based on CPC, which means you will only be charged for clicks. In a nutshell, impressions or your ad being saved, doesn't affect your billing.
What is more fascinating is that Pinterest Ads stay on the platform and people are able to interact with them completely for free after the campaign ends.
The look of Pinterest Ads play a significant role in their success. Marketers note that the Pinterest Ads look more organic compared to other ads. They overall fit pretty well in the organic feed.
How to Set Up Pinterest Ads
As always, while dealing with any ads, the first thing that you should do is to set up a business account at ads.pinterest.com. Follow Pinterest instructions in setting up a business account.
After setting up a Pinterest business account, you can already proceed with creating your first ad campaign. You will be given a couple of options:
Build Awareness

– With Build Awareness, you can help people discover your brand through brand awareness, or help people discover your brand and drive actions through promoting video.

Drive Consideration

– This essentially means driving more traffic, making more people click on your ad.

Get Conversions

– Driving people to take actions on your website, promoting business and ads through inventory.
What About Targeting?
What targeting options do you have?
Keywords

Interests

Placements

Demographics

Expanded targeting options (audience targeting/retargeting)
As Pinterest suggests, it's better to have separate targeting options for each campaign.
In case you want to identify trends on the Pinterest platform, you can check trends through Pinterest's native tool analytics and then check trends. Based on the results you get, you can proceed with planning your campaign.
Interests and Keywords
As Pinterest suggests, it's better to have maximum three interests at a time to correctly identify the audience.
As for the keywords, you can use Pinterest's keyword tool to discover important keywords. Pinterest is pretty similar to other platforms when it comes to the keywords, which means you can have broad, phrase, and exact keywords.
Audience
The first thing that you should do before starting a campaign is to create an audience. There are different type of audiences that you can apply to your campaign:
Engagement Audience

– It's an audience that is engaged with your pins.

Website Visitors

– Essentially, it's a retargeting of visitors from your website.

Customer List

– You can upload the list of leads.

Actalike Targeting

– This is similar to audiences; people act and interact with your pins the same way as the list you already have.

What About Ad Format?
As we all know, Pinterest has a web as well as app form. So, ads appear on both of the versions in pin style.
There are different pin ad formats:
Shopping Ads

Video Ads

App Install Ads

Carousel Ads

Collection Ads

Story Pins

Static Ads
Let's discuss each of them.
Static Ads
Static pins feature one image both organic and in the ad format.
Video Ads
There is a standard width video pins and max videos pins. The difference is the standard one is the same size as the static pins and the max video pins expand across people's entire feed on mobile. This is a paid option only.
Carousel Pins and Ads
As always, the carousel format features many images in one pin, and people can swipe through it. This option is available in both organic pins and paid ads.
Shopping Ads
Shopping ads as the name already suggests, allows users to purchase products and services through Pinterest.
Collections Pins and Ads
These ads are somewhat similar to the max video ads in terms of them appearing on mobile devices. In the case of the carousel ad, there are three smaller images and one main one that appears above the three other images.
P.S. Interested in Pinterest Marketing? Check our our blogs:
Pinterest for Real Estate Marketing
Why Every Real Estate Agent Should Have Pinterest