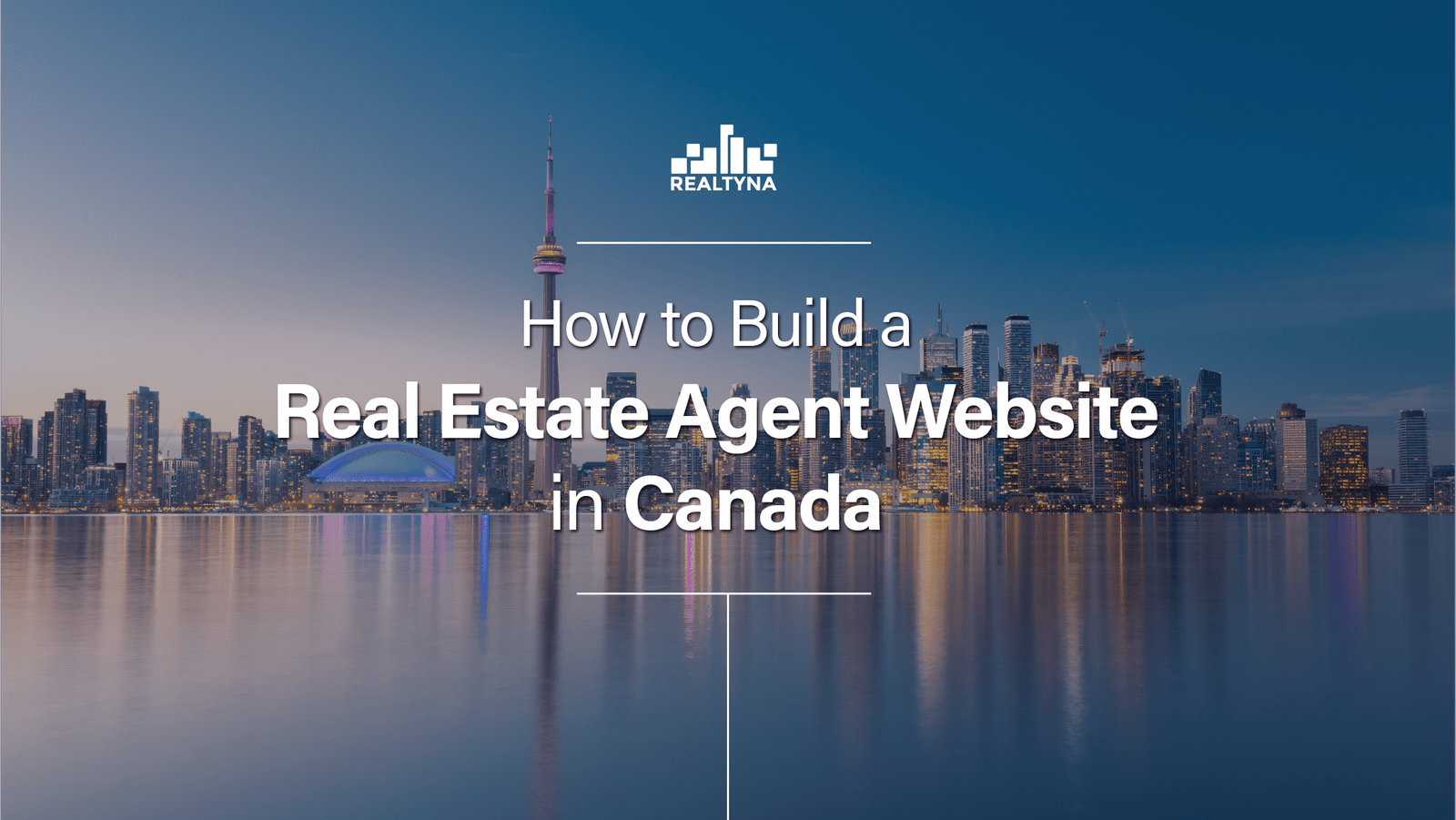 How To Build a Real Estate Agent Website in Canada
14 Jun 2021
Posted at 11:00h
0 Comments
If you are a Canadian Realtor and you want to grow your business, here are the 9 step-by-step procedures on how to create a functional and complete real estate agent website in Canada.
1. Your Website Needs a Domain (Address) and Hosting
The domain is the address that your online identity will use to provide people with access to your website. Most people barely think of it, but as a real estate agent, it must matter for you. Your domain address should be simple and representative, so potential customers can learn it easily.
2. Initial Setup of Your Website
I recommend you use WordPress for the initial setup of your website. Why? Because it gives you a chance to create a website with your own hands without having to code. Isn't it amazing? WordPress has enabled a lot of non-technical people, including people like me from humanitarian fields, to create and manage their websites.
3. Design and Features on Your Website
According to NAR, 89 percent of buyers who used the internet for home search purposes found photos about properties for sale very useful. This is why your site should look good. As a Realtor, the first impression plays a crucial role in everything, and of course, the home buying process is not an exception. Besides suitable photos, your site should have good searchability. Make sure your potential buyers are able to search for what they are looking for.
As most internet users moved from computers to their smartphones, it would be a smart decision to make your website mobile-friendly or to create a mobile app for your clients. In this way, you will increase your potential users and become comfortable with your existing ones. With the help of Realtyna, you can customize your iOS/Android App for your brand:
Your

logo

on the app is going to create a strong brand. This will be visible whenever your potential customers check their apps.

It unconsciously puts your business back in clients' minds when they need a real estate agent!

You can release your introduction and home screen on the app load page.

Your name will be posted to Google Play and the Apple iTunes App Store.

Listings will auto-sync/connect to your website by downloading the application.

Detect mobile users and encourage them to download the application from the associated store.
4. Install WordPress
One of the important issues while creating a real estate agent website is what you use to build your program. Building a website today is easy peasy lemon squeezy, especially if you call Realtyna for help. All you need to do is to think of what you truly want, and then I strongly recommend exploring and using WordPress to build your real estate agent website
This app includes numerous themes that you can use to design what you want. Most essentially, the WordPress ecosystem has a large number of plugins that you can use to perform extra functions.
5. Add IDX Powered Listings
IDX, a term covering a couple of areas, including standards, policies, and software, is an important feature for creating your website. As you'll find, integrating information from various sources can be tricky. Due to the multiple ways of creating websites, formatting data and even presenting it, using the same data set can yield strange and unexpected results. IDX helps prevent this, enabling all real estate agents to use common policies and standards for greater precision and reliability.
Here are some of the guidelines from the IDX policy of the National Association of Realtors (opens in a new tab):
The maximum 12-hour interval between registered feed updates.

Clear signage is required from the brokerage for each registration.

Contact details need to be available to correct factual inaccuracies.

Do not manipulate IDX listing information.

The identity of the listing agents must be shown.
Realtyna has constructed its entire platform based on WordPress. With it, you can create high-end real estate websites that integrate IDX flows. It also facilitates the publication of a mobile real estate website — an all-in-one solution.
6. Add Content and Other Value Services
From my point of view, adding value to your products or services is the most important decision. If we look from the customer's perspective, we see that it is essential to make them believe what you believe. If you don't show your values and emotions in what you are doing, nobody will believe in you. This is why most leading companies educate their clients, becoming experts in their business, and having authority. Include any prizes you have won, or list the testimonials of happy shoppers you have had in the past. Build trust before you meet your client. Moreover, add a blog segment to your website. This will generate traffic on your site.
7. Advertise Your Real Estate Agent Website
Make sure your website is advertised, and with time, more and more people will get to know it. The best way to market your website is to use social media marketing like Facebook, Youtube, Linkedin, and Instagram, take care of SEO, and start email marketing.
For your SEO use SEO for everyone • Yoast (opens in a new tab), which will help you in controlling features that play a big role in your rank on Google.
Besides, with email marketing, you can acknowledge your potential customers, stay in touch with them, and when they decide to purchase a house, they already have a trusted Realtor in your face, so they will not start searching for other Realtors but contact you. For more information to generate internal usage analytics for your IDX website and help you identify general trends, please visit this page: Realtyna's Market Reports Add-on. It will help you to better understand the current situation of the market and accordingly boost your business.