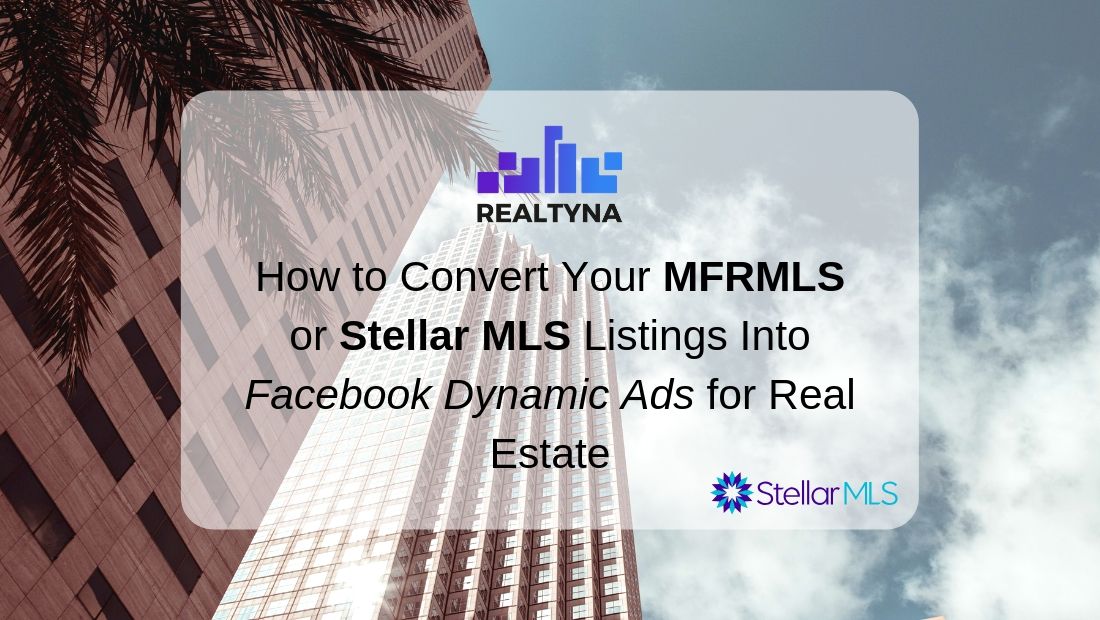 How to Convert Your MFRMLS or Stellar MLS Listings Into Facebook Dynamic Ads
29 Jul 2019

Posted at 13:43h
0 Comments
It's a simple fact of life—real estate agents need leads. To generate leads, they need an audience. Few platforms offer as large an audience as Facebook.
With Facebook dynamic ads you can promote your MFRMLS or Stellar MLS listings on Facebook and cultivate leads even when they are not on your site.
What Are Facebook Dynamic Ads?
Facebook dynamic ads are like Amazon recommendations. They appear in your leads' Facebook and Instagram feeds and relate to content they've seen elsewhere on the web.
How Do Facebook Dynamic Ads Work?
Facebook dynamic ads work by connecting an MFRMLS or Stellar MLS IDX site with a Facebook account. Facebook gathers information about activity on the site, using a tool called Facebook Pixel. Pixel watches for searches view, likes and other events. When the lead leaves the site and visits Facebook or Instagram, Facebook recommends more listings based on what they have already seen.
How to Convert Your Listings Into Facebook Dynamic Ads?
With Realtyna's Facebook Add-on you can connect your WordPress IDX site to Facebook and convert listings into dynamic ads.
Install Realtyna Software
You can install Realtyna's IDX and Facebook software like any other WordPress plugin.
From your dashboard, click Plugin > Add New > Upload. Upload the Realtyna zip file (made available upon purchase). Then, navigate to WPL > Purchased Add-ons, and select Facebook Add-on.
Access Facebook Ads Account
All Facebook users have an ads account. You can access it by logging into Facebook and following this link: https://www.facebook.com/adsmanager/
Create an App
Access your Facebook Developers account here: https://developers.facebook.com/
Click Create New App.
Set Up Marketing API
Within your app, scroll down to Marking API, and then click set up. Then, enter Settings > Advanced.
Get app ID, secret, business ID, and token
Your app ID and secret are located in Settings > Basic. Your business ID is listed in your Facebook business account.
To get your token, open your developer's account, then click Marketing API > Tools. Now select all permissions and click Get Token. Add the app ID, secret, business ID and token to the Facebook Add-on.
Send Listings to Facebook
You can select listings for Facebook individually or by filtering and bulk action. This will create a catalog of your MFRMLS or Stellar MLS listings in Facebook for use in campaigns and dynamic ads.
This is how you convert your MFRMLS or Stellar MLS listings into Facebook dynamic ads for real estate. Questions or feedback? Leave them in the comments. Or for more marketing content from Realtyna, check out How to Add Yelp to Your Real Estate IDX Listings.