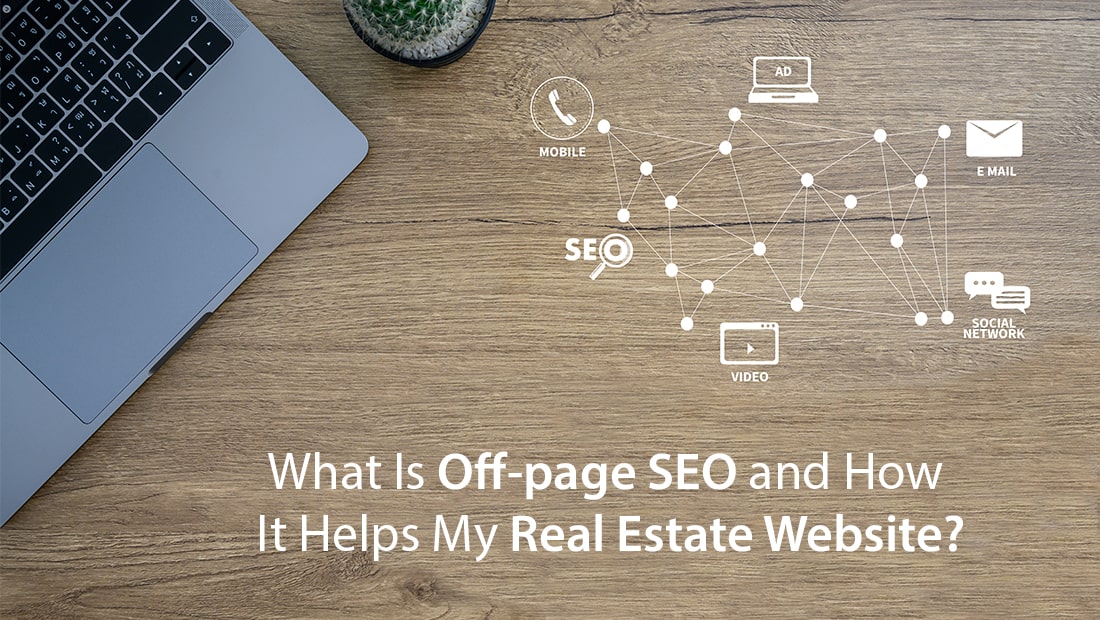 What Is Off-page SEO and How It Helps My Real Estate Website?
01 Apr 2020

Posted at 11:00h
0 Comments
While talking about SEO or Search Engine Optimization, most real estate agents grasp the main points. Search engine ranking is something every website owner tries to do.
But some may not know that SEO is divided into two main parts–on-page and off-page SEO, and each of them needs work.
In this article, we will explain what off-page SEO is and how it can help a real estate website to rank better.
What is Off-page SEO?
The concept of off-page SEO usually refers to promoting your website in other areas outside the website to improve its position on search engine results. People usually think off-page SEO implies only link building. However, it is a far wider topic and not everything will depend on your own actions.
Why is Off-page SEO Important for My Real Estate Website?
Off-page real estate SEO helps you raise your brand awareness and drive organic traffic to your website. It is a kind of invitation for users to use your website and rely on it. A website cannot function effectively without off-page SEO because it will lack traffic and quality visitors that will affect the lead generation process as well. By taking care of off-page SEO, you increase your website credibility and business reputation.
So, let's explain how it can be done.
How Can I Improve Off-page SEO?
Review
Reviews are an integral part of every business because they point to how you perform your job. Apparently, reviews can also affect off-page SEO. If your customers use powerful and positive real estate keywords and mention your real estate business name in reviews, a search engine will understand that you are a reliable source for other users too. It can be either on your website or the other third-party websites. But it is especially important in the case of Google My Business (GMB) reviews. Alongside keywords, any mention of your business name can also work like a Call to Action (CTA) button that increases organic traffic to your website and sends behavioral signals to a search engine. So, kindly ask your clients to leave a review for your service to boost your reputation and ranking position.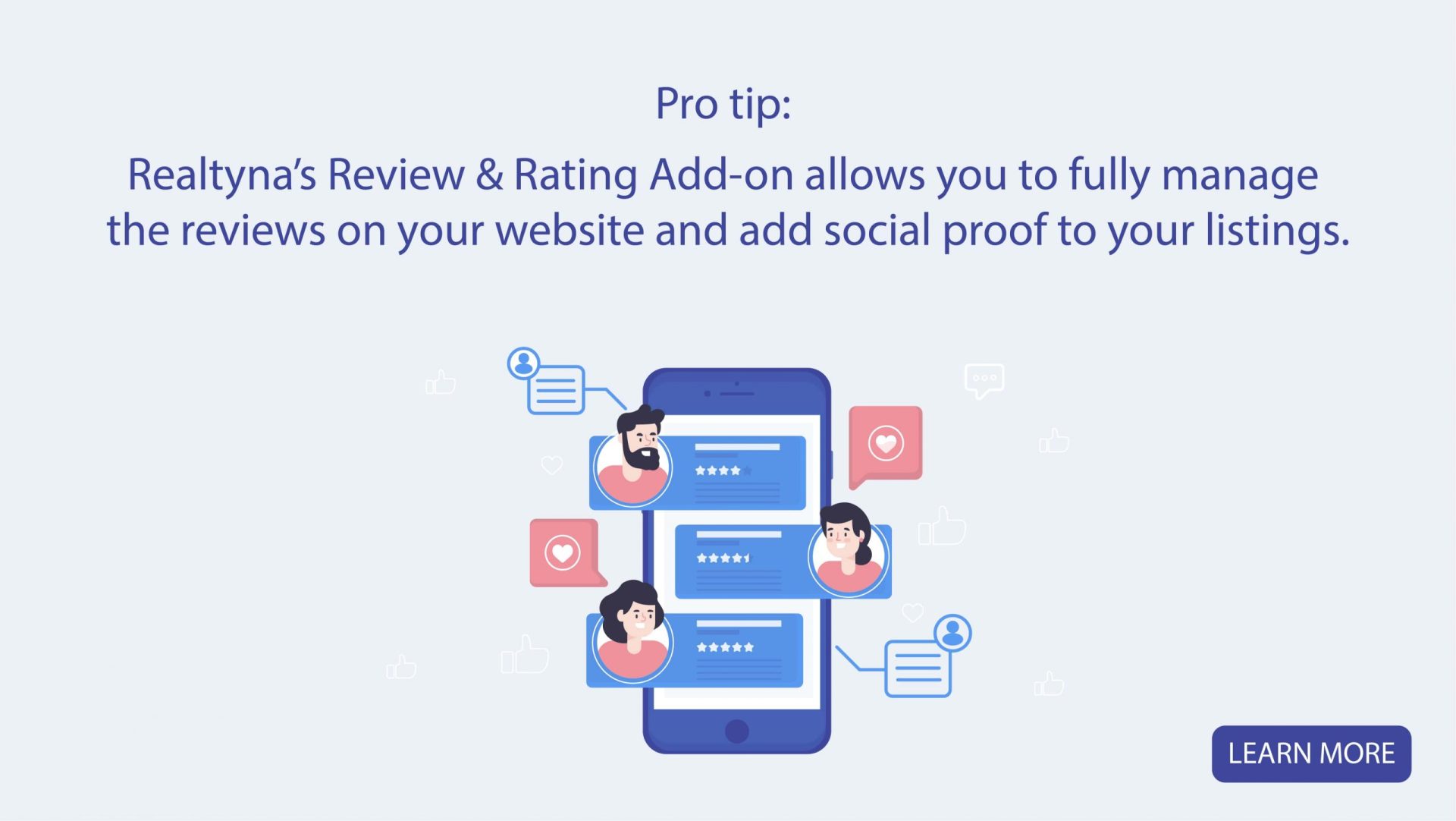 Links
Backlinks are perhaps the most challenging part of off-page SEO. Google search uses an algorithm to rank a webpage that involves some quality backlinks. Those backlinks can be internal (landing pages, blog pages, etc.) or external. Using as many external links as possible contributes to your web page ranking but you have to be attentive. The linked websites need to be reliable, popular, "fresh" and authoritative with their organic traffic.
Also, make sure the anchor text (the clickable word or phrase where you insert the hyperlink) is related to the page content and it grabs the attention so that users click on it. Make sure the links that you are using are diverse because too many of the same kind of links can be seen as spam and affect your web page ranking.
Social Media Marketing
The reason why you need to take care of the social media presence of your business is the same as for reviews. Remember that your brand mentions can be counted as powerful as links. This is why social media is the best playground to promote your business and raise your brand awareness. People are mostly very engaged there. So, whenever you post some quality content and they react or share it, you get new fans, subscribers and even leads.
However, this process is not done automatically. First, you need to make sure you monitor the online reputation of your business. This can be done by tracking your brand mentions. There are many websites that can help you better know the ups and downs of your service.
Also, always listen to your audience, understand their needs and respond accordingly.
Influencer Marketing and Other Partnerships
The other way to increase your brand mentions and get organic traffic is to connect to influencers and run partnerships. Whether they mention your business on their social media channels or the website, influencers generate effective promotional content that sometimes works better than any kind of online paid ads. Their content is engaging and shareable which helps increase user generated content. All these things lead to improved brand mentions awareness and traffic to your website.
The same happens in case of partnerships, if your brand will be mentioned in other reliable websites, it will generate a high-quality backlinks for your business. So, be open to new partnerships after you carefully consider their offer.
Few Final Words
Off-page SEO is not as hard as it might seem. It is a crucial process for every business, especially for real estate agents as they need to generate quality leads.
Just do not forget that for the best result, off-page and on-page SEO need to work together to boost your website and promote your business.
Interested in this subject? Learn more about an SEO manager for a real estate website.