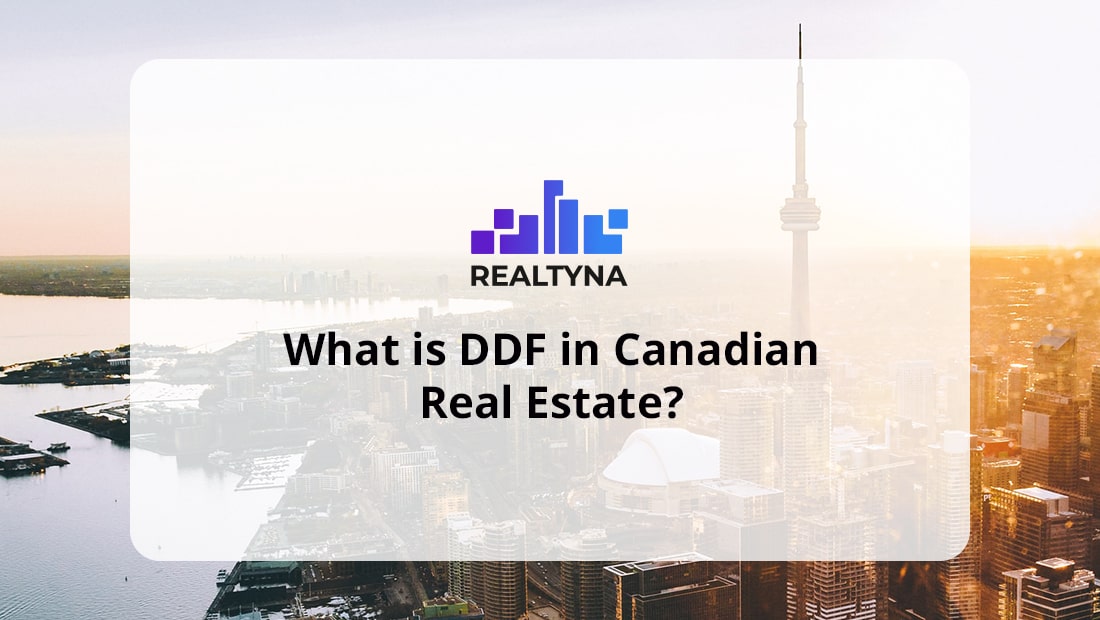 What Is DDF In Canadian Real Estate?
16 Dec 2019

Posted at 11:00h
0 Comments
It's already well known. Technology can help you succeed in your real estate business. The main issue facing realtors is what technologies to implement and services to provide with them. One of the most important technologies in Canada these days is DDF. No matter the listing type—sale, rent, mortgages, etc—DDF can streamline an agent's work.
Data Distribution Facility, known commonly as DDF, is a nationwide property search solution in Canada. It was created by the Canadian Real Estate Association (CREA) in 2012. The DDF works a lot like the MLS in the USA.
It is an online service that provides access to a national pool of listings and helps to measure the traffic of these listings.
DDF is available only for the Canadian Real Estate Association. It allows members to choose where their listings are displayed. It also allows homebuyers to search available listings across Canada.
NOTE: DDF and IDX provide similar services. But while IDX can provide agents and brokers with all active listings in a certain region, DDF provides listings across all of Canada.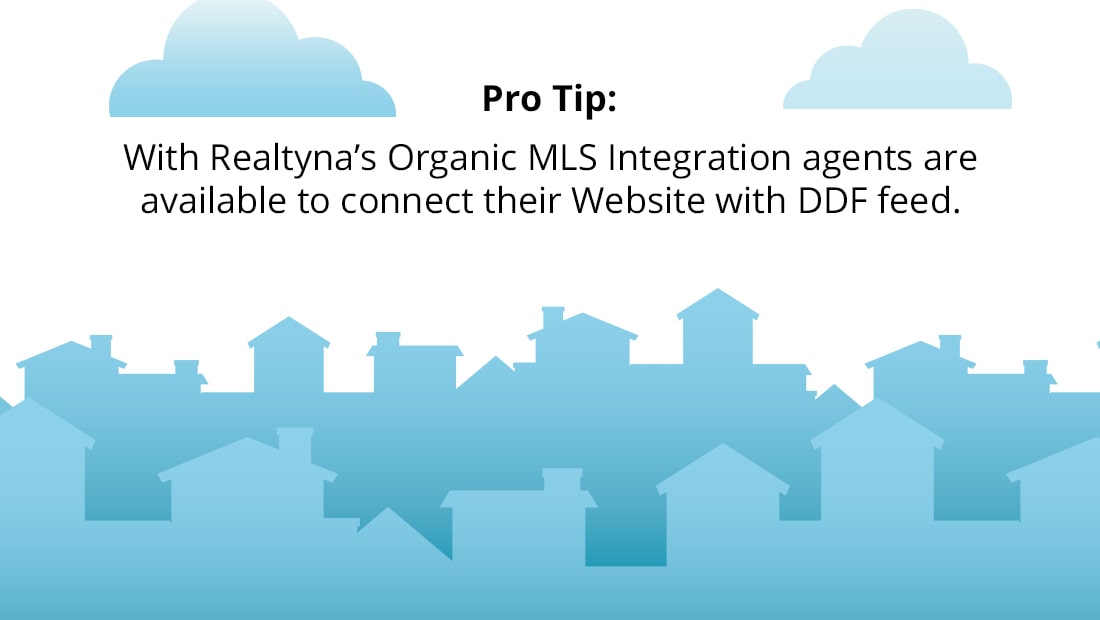 Why agents need Data Distribution Facility?
Modern real estate agents have a million things to do at once. As the market is becoming more and more competitive, agents need to be focused on growth and their competitive edge. They shouldn't worry about tasks that can be done simply or through automation. Things like monitoring websites, updating information, and doing quality checks are no longer productive uses of an agent's time.
Data Distribution Facility is a chance for realtors to publish reliable listings and save time. With DDF, you do work once and it's done.
Moreover, with the DDF, you can target a larger audience, which helps reduce marketing costs.
With Data Distribution Facility, realtors are able to build their business, share and get data about listings, and become more active in their own success.
Agents and brokers can decide and control where they want their listings to appear. They can target third-party sites via Data Distribution Facility. Any changes to the listing will be automatically updated on the DDF and the syndication websites.
Also, the more flexible your website is, the better it is for your company. Sharing information about listings in a short period of time is beneficial for a real estate business too.
Few Final Words
So, if you are an agent or broker that operates in Canada and you aren't using DDF, we highly recommend that you start today. DDF can help you save time, control listings, exchange information with others, and market to a larger audience.
Realtyna supports DDF feed with our Organic MLS Integration, so we can help you connect with your WordPress website to DDF and listings across Canada.
Do you want more information about DDF? See the following two blogs: Data Distribution Facility (CREA DDF) Explained and What is DDF (Canada) and how is it different from RETS (U.S.)?