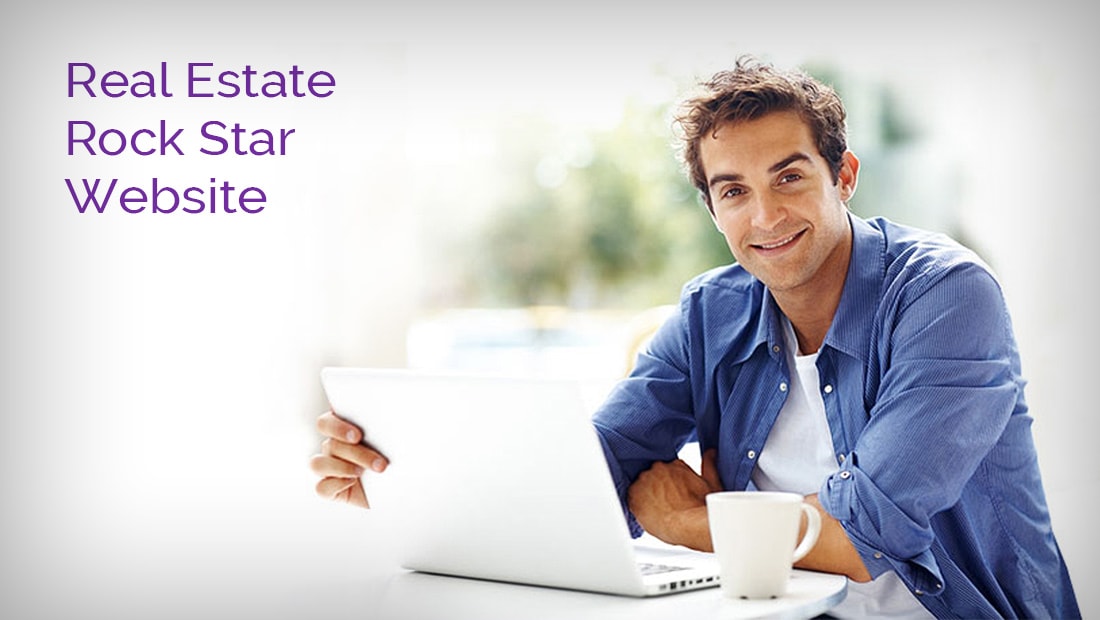 Top 5 Ways to Build a ROCK STAR Real Estate Website! 
Posted at 11:06h
0 Comments
How do you compete with the top producers out there?? Well, you don't have to be a top producer to look like one!
You can create an online presence that gives the impression that you are a ROCK STAR realtor so you can enjoy the benefits of new leads and new business!
1. A professional homepage. This is the first most important step. No do-it-yourself photos! You only get one chance to impress an online consumer. Make sure you have a professional photo of yourself and any banners or logos are also professional. Perception is everything. If your photos and your homepage are sloppy and unprofessional, chances are your prospects are going to think your service is the same.
2. The next vital step is to make sure you have all of your regions listings on your website. Even if you don't have any listings, you will look like you do. You will be viewed as a professional that is busy and you will get more leads. People want a real estate agent that is busy, knowledgeable and tech savvy!
3. Speaking about tech savvy… Be social! Social media and social networking sites are crucial tools to add into your marketing mix to drive visibility and leads. Of course, the key to successful social media campaigns is to not use these channels as advertising outlets. Endlessly tweeting about your services is a sure-fire way to not only be ignored in the online community on these sites, but you'll drive people away – the exact opposite of what you want to do. Again, you want to attract visitors with something of value (valuable to them, not you). Whether it's a quick Tweet about your latest blog post, mortgage rate changes, or other helpful resources would-be clients may find helpful, these kinds of entries will drive traffic to your site rather than repel them. Setting up a blog is a great way to attract visitors (again, adds interest) and gives people a glimpse at the real you. Write about local market trends, impending regulation changes, or your kid's soccer team – whatever you want – but mix it up. A variety of professional and personal blog posts are more interesting to read than all-girls-soccer all the time. Blogging also helps you build a strong brand and Unique Value Proposition. If you're overwhelmed by the whole social phenomenon and can't make sense of it all, there are lots of helpful resources online with tips and tricks to making it work for you. Start small. Once you feel comfortable with one application, add another and build from that.
4. What you select to have in your menus is important. Your menus should have all the cool stuff that people want to read about and to keep them on your website. You can have a blog, FAQ's, articles and more. Put items in your menu that will give visitors information about your area like useful links to municipal government, tourism, libraries, local attractions and events, seasonal activities, local sport schedules (including children's), fine dining, shopping, moving information and tips, client testimonials, mortgage tools – all the things that make the area you are promoting worth living in! The more people spend time on your website, the better organic SEO rank you will build over time.
5. What's your value proposition? People are really looking for VALUE; more specifically, what value you'll bring to the table that no one else can. Everyone who sells anything has some kind of UVP, but can they clearly articulate the value of their product or service?
Clearly outline your value. For instance, clients who commute to work every day most likely work long hours, and it's difficult to meet in person for everything. Realtyna makes it easy for them to communicate with you 24/7, and vice-versa.
And there you have it! Lots of ideas to create a ROCK STAR website to get and keep traffic on your website!