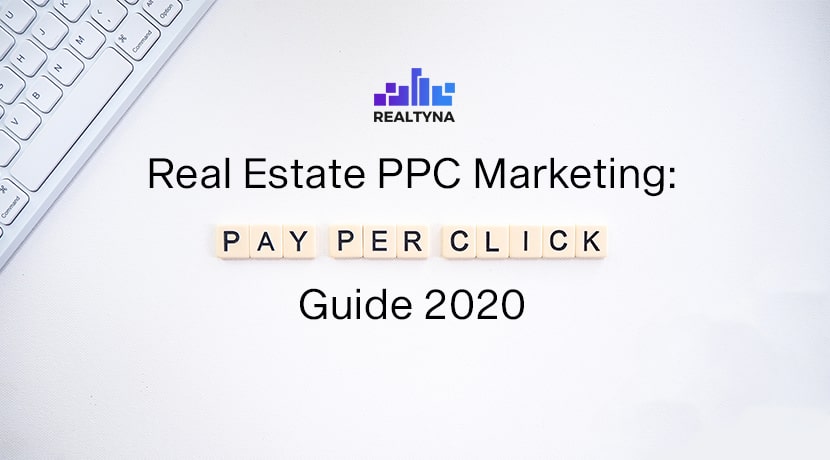 Real Estate PPC Marketing
23 Jun 2020

Posted at 11:00h
2 Comments
Every real estate agent aims to generate more and more leads. But the question is: Are all the leads really quality If you don't have an answer to this question, maybe you aren't using PPC advertising. Using Pay-Per-Click marketing for real estate brand means generating more quality leads through paid search advertising.
What Is PPC?
A Per Pay Click (PPC) also known as Search Engine Marketing (SEM) is a form of advertising in which advertisers pay costs every time a user clicks on their ads. Search engines allow you to display ads based on what users are searching for. PPC is used for different purposes: To generate leads, increase sales, and be notable. PPC advertising exists in many search engines.
In this article, we will talk about PPC as search ads.
Why Pay-Per-Click Marketing for Real Estate?
When you are creating online ads, for example, about house selling, you don't have a guarantee that the people who see the ads are interested in buying homes. It's even hard to define your target audience with traditional media. Yes, you can advertise in real estate magazines and define the audience segment on TV commercials, but you can't be sure that you are reaching your target audience with ads. That's when PPC marketing comes in handy.
With PPC marketing you are targeting the right audience because they need the solution you offer right at the moment. You know, that if someone clicks on the ad, it's because he was searching for it. So, it's also cost-effective. You are also increasing your brand awareness to the right audience, as you appear in the search results.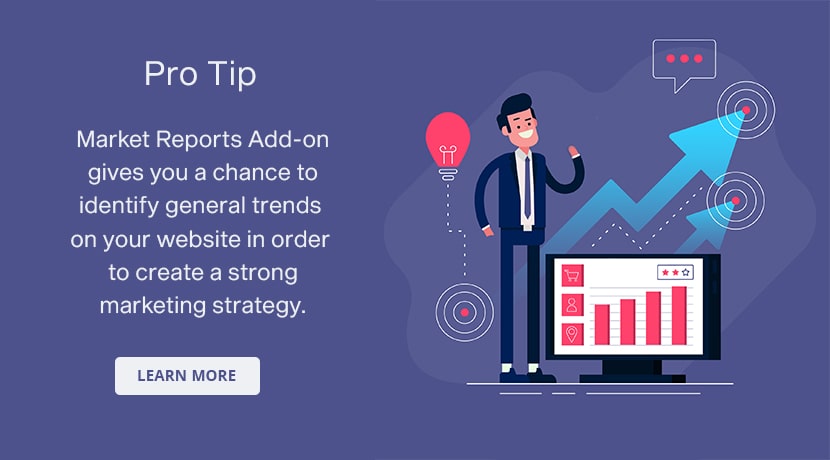 "Market Reports Add-on" has been recently renamed to "User Analytics Add-on".
How Does Real Estate PPC Marketing Work?
Let's discuss what you should pay the most attention to, in order for your campaign to be perfect.
Define Your Audience – Know whom you are targeting. Do you have all the right information on your ads? Are you using the right keywords? Keywords are a crucial part of it. If you don't know whom you are targeting with your keywords, it may lead to the wrong audience. Prevent your ad from showing to the wrong audience by choosing strong keywords.

Follow up With Your Leads – Being shown to the right audience helps you to increase your brand awareness, but don't forget to follow up with them.

Define budget – As we already know, you are paying per click. So, you should have a clear idea of how much you are willing to pay per click and why you are doing it.
Placement – As an advertiser, you can decide where you want your ads to appear: at the top of the search engine results, bottom, or on third party websites.
Google ranks according to price and quality criteria. But one more good thing here is that, no matter how much your competitors have paid for ads, if your quality is good, Google will rank your ads higher in SEO.
Did you find the information useful? See our article: How to Use Google Adwords in the Marketing Field for Your Real Estate Brand?
Disclaimer: The product mentioned in this article as "Market Reports Add-on" has been later renamed to "User Analytics Add-on".