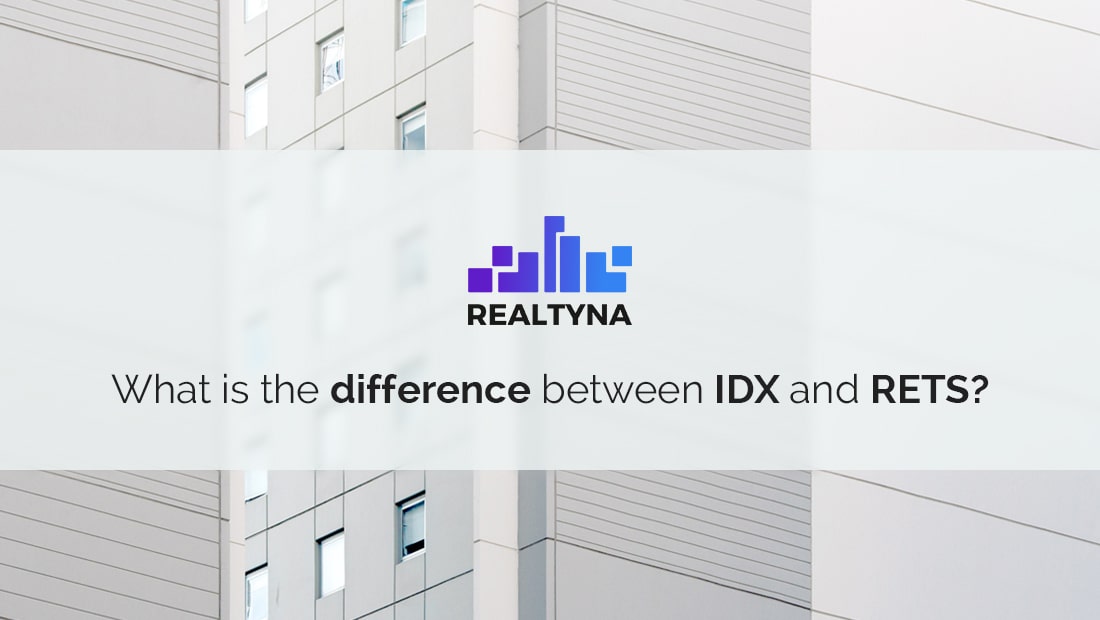 What is the difference between IDX and RETS?
03 Sep 2021

Posted at 11:00h
2 Comments
Please note that the Real Estate Transaction Standard (RETS) has been deprecated and is no longer recommended for use in MLS/IDX integration. Consumers are advised to use the Real Estate Standards Organization (RESO) Web API, which provides a more efficient and secure way of accessing MLS/IDX data. We strongly encourage all users to transition to RESO Web API for a better and more reliable experience. Learn more
The difference between IDX and RETS concerns the way data is transferred from your MLS to your website. RETS transfers are raw, meaning you need additional software to interpret them on your site. But they are also more flexible and provide for greater SEO than IDX.
We get this question all the time, so we'll use this article to break it down.
Background
In a sense, comparing IDX to RETS is comparing apples to oranges. IDX is an umbrella term for any technology that connects a real estate website to an MLS. From this perspective, RETS is a type of IDX. But in practice, many real estate professionals use RETS to describe RETS and IDX to describe two other technologies: iFrames and FTP.
So that's what we'll use in this article.
IDX (IFRAME And FTP)
IFrame and FTP are two technologies to display property listings on your website. You might consider them legacy technologies because they were most popular before the development of RETS.
IFrame
An iFrame requires no actual data transfer. Instead, it is a design feature that allows you to "frame" data from around the web so that it looks like it's on your site.
Iframes have a wide variety of applications outside real estate. In real estate, they are not really recommended. While an iFrame is very easy to use, it is terrible for SEO and marketing.
Google and other search engines will not recognize an iFrame when indexing your site, which will hurt your ranking. Further, with an iFrame, you will have no control over the look and feel of your property display. So good luck getting it to match your site and branding.
FTP
FTP Does slightly better in SEO and control because the property data actually reside on your site. But the synchronization is typically only once every 12 hours, so your property display is not the most accurate.
Set up an FTP system is also burdensome. There are no standards for FTP across MLS, which means developers must start fresh for each client. This can delay delivery and increase the costs of your project.
RETS
RETS is short for Real Estate Transaction Standard. Created by the National Association of Realtors in 1999, RETS streamlined data transfer procedures across MLS. Now offered by virtually every MLS in the United States, RETS is the reason Realtyna and other technology providers can serve clients across the country.
Check out RETS Definition, for more on RETS and how it works.
RETS also offers several advantages to the agent. First, the set up process is greatly simplified over FTP, saving you time and money. Like FTP, the data resides on your website, helping you to achieve the highest levels of SEO. Lastly, RETS allows for frequent updates as often as every hour, meaning you will always have the most accurate listings on your site.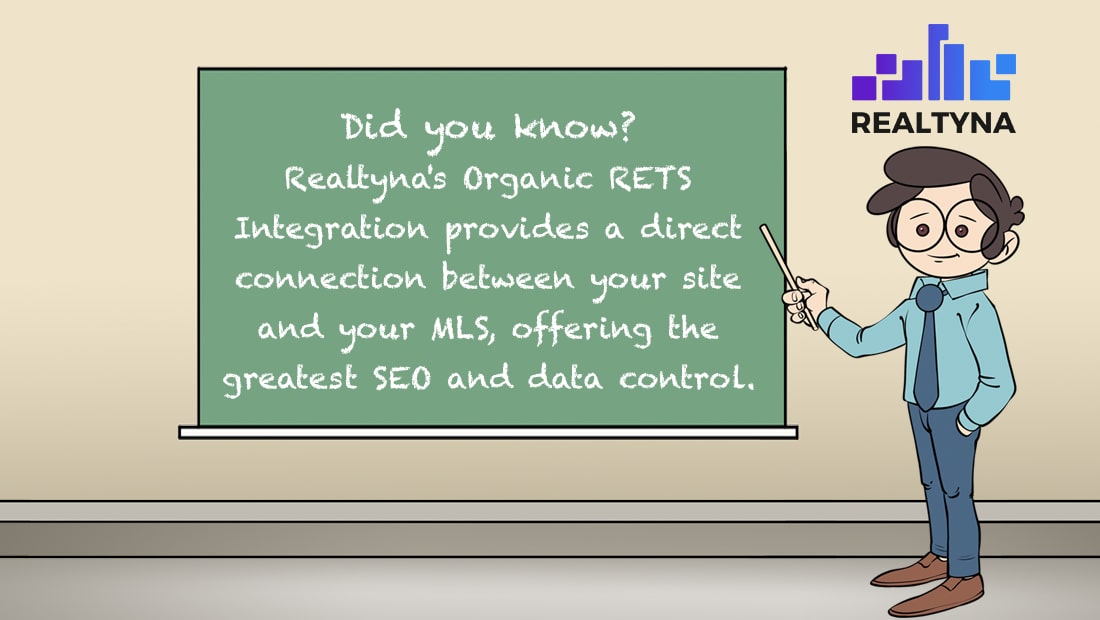 The industry has been trending toward RETS for several years now. It's with good reason, as RETS offers the strongest marketing and sales opportunities for agents. We hope this explains the difference between IDX and RETS.
Want to listen to the difference instead of reading? Check out our explanatory video here!