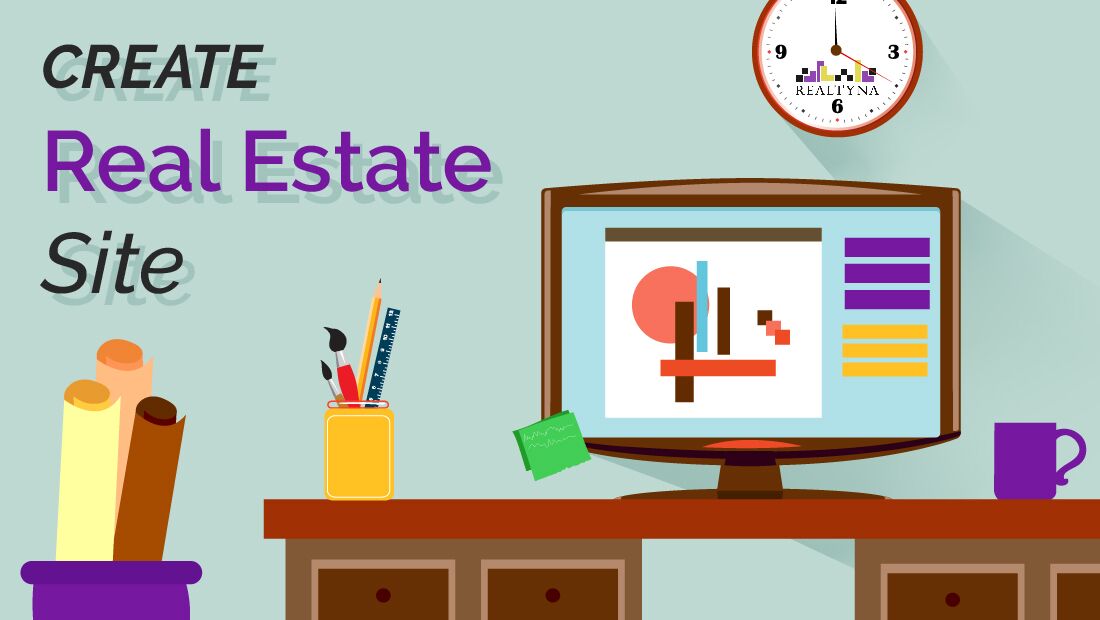 6 Easy Steps to Create a Commercial Real Estate Site on WordPress
In this blog post you will read about six easy steps to create a commercial Real Estate site on WordPress
We spend a lot of time developing guides and strategies for residential real estate agents and brokers. But we don't want to forget our friends on the commercial side. So we've put together a list of 6 easy steps to create a commercial real estate site on WordPress.
CHOOSE DOMAIN
Choosing your domain name is a necessary and important first step to creating a commercial real estate site on WordPress. A good domain name can help your site appear in search engines and attract more visitors: https://realtyna.com/blog/best-wordpress-idx-for-seo/
You should think about the keywords users might search to find a site like yours. Include these keywords in your domain name and you search engines will rank your site higher on the results page. If you are able to include your city or coverage area in your domain name, it's even better.
CREATE WORDPRESS ACCOUNT
If you don't have a WordPress account already, setting one up is easy and free. Simply go to WordPress.com, click "Get Started", and follow the prompts. You can register your domain name with WordPress too if you don't have it registered elsewhere. If you have any hesitations about this step, give us a call at (302) 525 8222. We can set up a WordPress account for you.
SETUP HOSTING
Your hosting plan will depend on the number of commercial properties you plan to host on your site. You will need to choose a plan that can accommodate the new listings, photos, descriptions you will have on your site. If you plan to frame your commercial properties from another database, you won't need much disk space, but framing comes with some disadvantages that we address here: https://realtyna.com/blog/what-is-idx-framing/
DOWNLOAD PLUGIN
With a domain, WordPress account, and hosting, you are ready to choose a plugin to manage your commercial property listings. Realtyna offers a plugin with a property map, customizable search bar, SEO options, and more: https://realtyna.com/blog/commercial-real-estate-plugin-for-wordpress/
You will need to download your plugin and install it on your site.
CHOOSE THEME
When choosing your commercial real estate plugin, you also should be thinking about themes. There are a number of great WordPress themes available at reasonable prices. You should make sure your plugin is compatible with them. For example, Realtyna's commercial real estate plugin is integrated with Bridge, Avada, Divi, Enfold, X-Theme and others. You can view a demo here: https://wpl28.realtyna.com/
ADD LISTINGS
Your commercial real estate website on WordPress is now in place and you are ready to add listings. With Realtyna, you have several options here.
Add your own properties
If you have your own commercial listing, you can add them individually through our easy-to-use back-end property manager. You can customize each listing page by adding and remove fields and reorienting features.
Import properties via RETS
If your local MLS has commercial listings we can connect your site to its commercial listing database with our MLS Add-on. This will allow you to fetch new and updated listings at a regular interval via RETS.
Import properties via xml/csv
If you have another database of commercial listings in xml or csv form, we can import these properties with our Data Importer add-on. You also can set cron jobs to fetch new listings from your csv/xml file
For more information about building a commercial real estate website on WordPress, contact us today. Or email us for a free administrative trial of our commercial real estate plugin for WordPress.