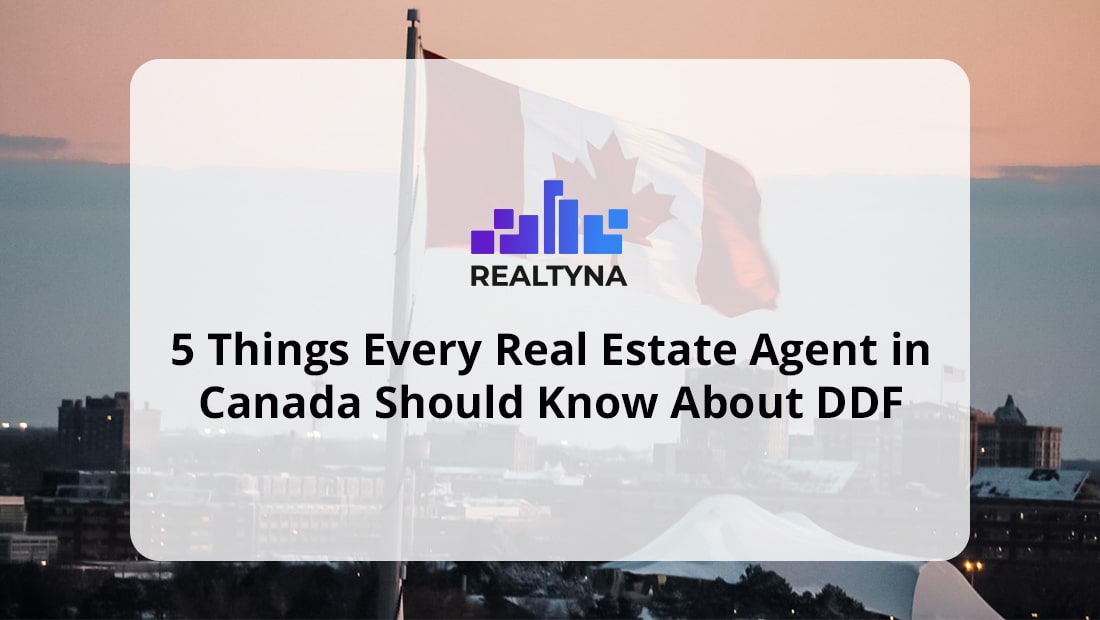 5 Things Every Real Estate Agent in Canada Should Know About DDF
12 Dec 2019

Posted at 11:00h
0 Comments
Real estate technology has been the scene of many changes in the last two decades. To provide better services, realtors need to take up new technologies and keep up with the market. One of these important technologies which most Realtors in Canada need to access is DDF, which is the equivalent of MLS in the US.
What is Data Distribution Facility?
Data Distribution Facility or DDF is Canada's national pool of property listings. It has been designed to give real estate professionals in Canada a higher level of exposure to listings.
It includes IDX-like features where CREA insures accuracy of data and access to listings for agents and buyers.
The advantages are:
Faster updates

Better exposure

Accurate Data listing
For more on CREA's Data Distribution Facility, please check out DDF Explained!
Now that we know DDF by definition, here are the 10 things you should know about Data Distribution Facility:
We all know or have heard of Internet Data Exchange, which is the buzzword in real estate technology. DDF is pretty much the same thing. You sign into an agreement to have your listing data shared with others in Canada and the other way around.
Your listings will be shown on Franchisors' websites
Your listings will get constantly updated on third-party websites and apart from the national pool of data, you have the chance to be seen on franchisors' websites.
It is not for Metropolitan areas
Agents who work in metropolitan area under REBGV, FVRB, CADREB, CREB, EREB, ARR, usually have their own IDX solutions and don't need Data Distribution Facility. However, that doesn't mean you HAVE to choose one or the other.
Analytics for smart marketing
Your DDF dashboard comes with analytical features which will help you make better marketing decisions down the road.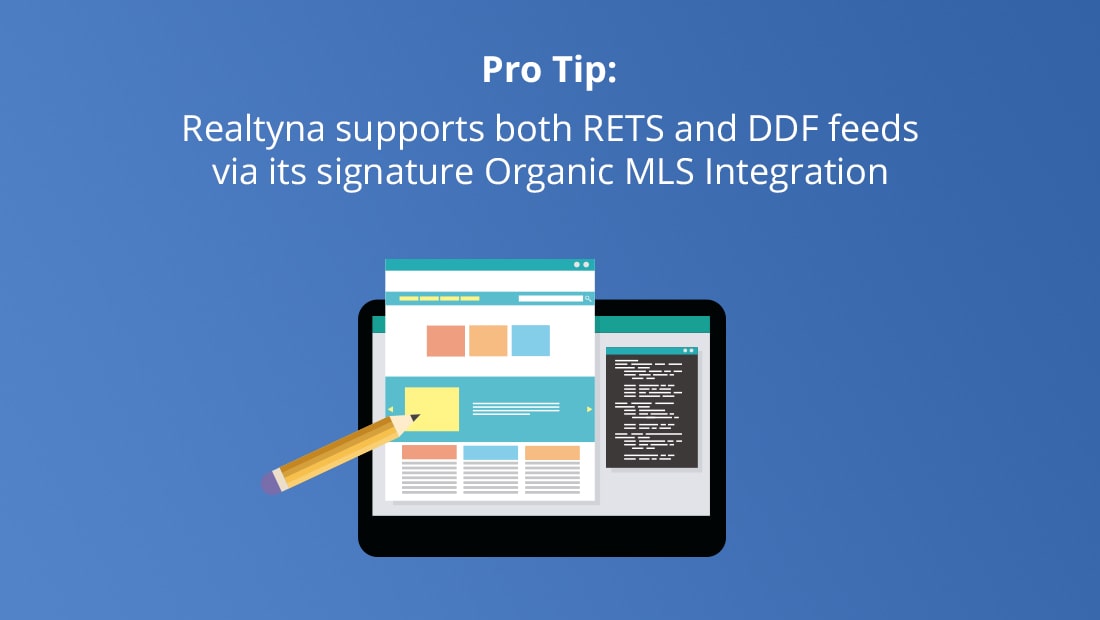 Realtyna is fully integrated with DDF
Using Realtyna's Organic DDF integration, You can use a wide range of SEO values. Plus, you own your data and enjoy a lifetime license through our single license model.
Bottom Line
There are a lot of mixed feelings when it comes to opting for DDF especially in metropolitan areas such as Toronto. But no one can deny all the benefits which come with DDF. Afterall, Canadian home buyers desire consistency and reliability and CREA's main source, which is DDF, will make sure you provide that for your clients.
If you are interested to see how DDF integration works for your lead generation and SEO, then don't miss DDF integration and SEO Values!