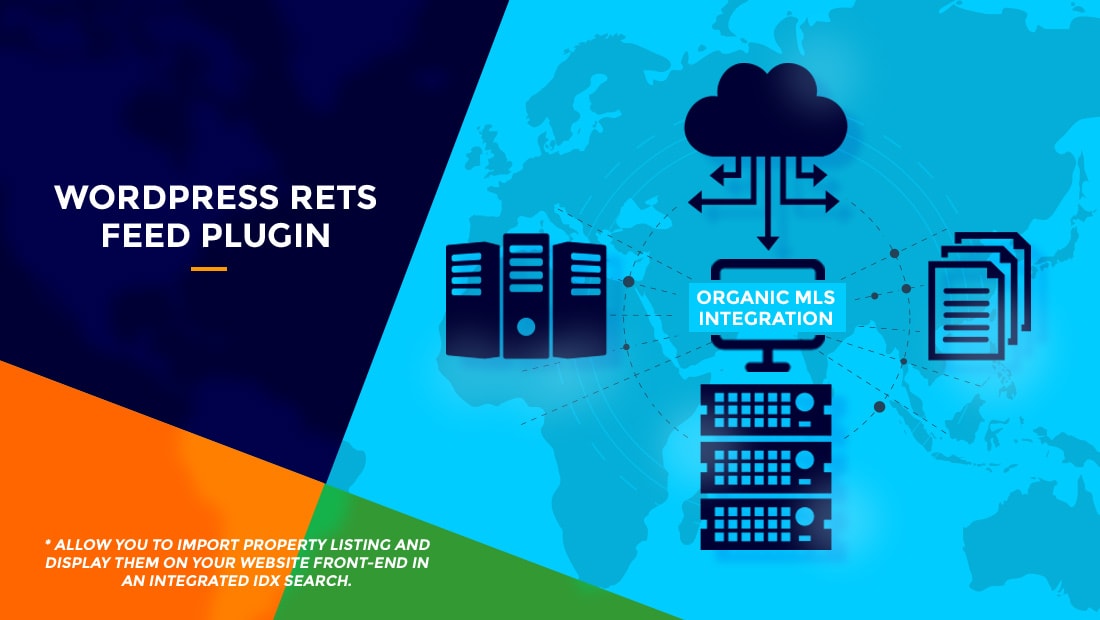 WordPress RETS feed plugin
Posted at 08:40h
0 Comments
Please note that the Real Estate Transaction Standard (RETS) has been deprecated and is no longer recommended for use in MLS/IDX integration. Consumers are advised to use the Real Estate Standards Organization (RESO) Web API, which provides a more efficient and secure way of accessing MLS/IDX data. We strongly encourage all users to transition to RESO Web API for a better and more reliable experience. Learn more
With Realtyna's WordPress RETS feed plugin, you get the SEO power of integrated listings with the ease-of-use of the WordPress platform.
Whether you are an agent adding IDX to your website for the first time or a broker looking to upgrade to RETS for your office website, Realtyna's WordPress RETS feed plugin can streamline your project to get you back to what you do best—selling property.
WHAT IS IT?
Known as Organic MLS Integration, Realtyna's WordPress RETS feed plugin is a flexible software package to connect your WordPress site to an MLS RETS feed.
This will allow you to import property listing and display them on your website front-end in an integrated IDX search.
The plugin works with any RETS feed and has been used to connect to over 100 MLS across the U.S. and Canada: https://realtyna.com/blog/what-is-organic-mls-integration/
HOW DOES IT WORK?
The RETS feed plugin will connect your website to your MLS RETS database. The property listing data will be imported from this database at a regular interval and stored on your website hosting in tables. The listings then are populated on your website front-end in the form of an indexable WordPress page: https://realtyna.com/blog/what-is-idx-integration/
You are able to personalize these listings with the various tools included in Organic MLS Integration directly from your website back-end. For example in our WordPress RETS feed plugin options, you will have the ability to:
1) Define new fields to add to your listings
2) Change the style and order of your search bar
3) Choose what page to display your IDX search
4) Toggle contact agent preferences
5) Add new options to sort property results
WHAT ARE THE ADVANTAGES?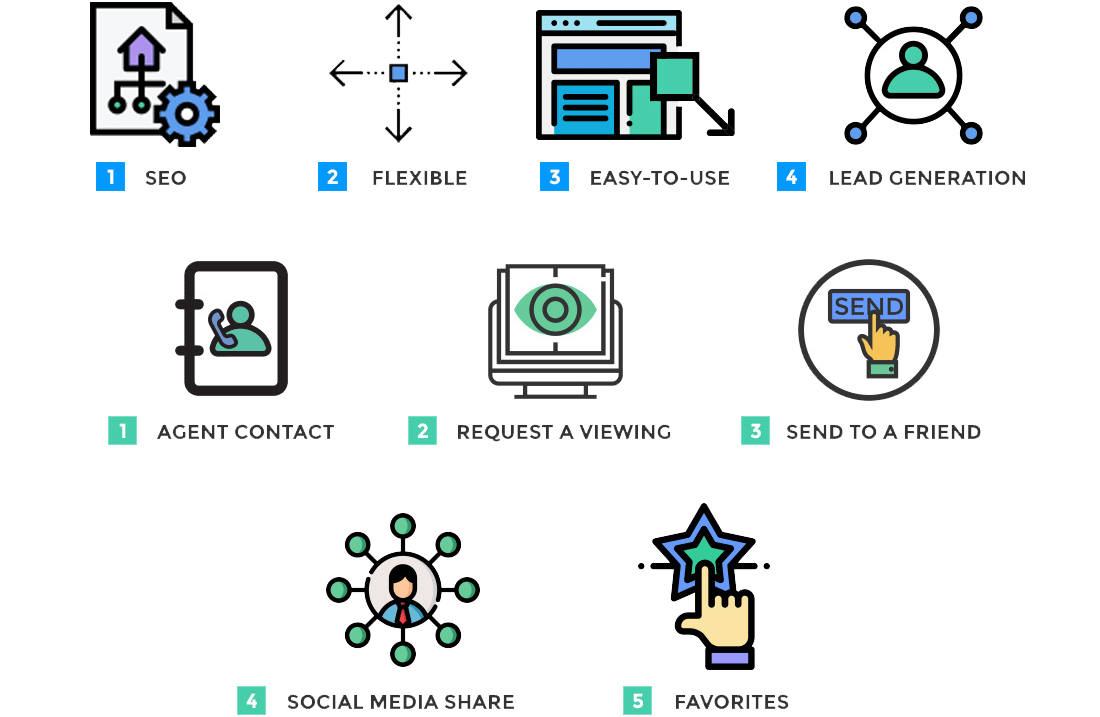 1) SEO
The Realtyna WordPress RETS feed plugin allows you to host your own MLS data. This provides a number of SEO benefits for your site: https://realtyna.com/blog/best-wordpress-idx-for-seo/
First, your site will host indexable listings that are "readable" by search engines, providing you more potential pages that could appear for relevant web searches.
Second, your property listings will have unique urls with property addresses on the second level. This organization is preferred by search engines and can help you rise in the results.
Third, your listings will reside on your main website domain (not on a subdomain) and they will automatically generate metadata and keywords.
2) Flexible
Your MLS connection is unique to your site, so if you have a business model that targets a certain area or property type, we can configure your data feed to reflect that. The plugin also is useable on many of the web's most powerful WordPress themes: http://wpl28.realtyna.com/
3) Easy-to-use
Organic MLS Integration is compatible with a number of page builders including WP Bakery and Divi, providing your site with drag-and-drop functionality for front-end editing.
4) Lead generation
The point of our WordPress RETS feed plugin is to help you generate and capture more leads. After all, you are in the business of selling homes: https://realtyna.com/blog/9-ways-to-generate-leads-in-real-estate-sites/
Out-of-the-box, Organic MLS integration includes:
– agent contact
– request a viewing
– send to a friend
– social media share
– favorites
But we also offer a number of advanced lead generation tools, including:
– saved search
– forced registration
– CRM
– mobile apps
WHAT DO I NEED TO GET STARTED?
To get started with Realtyna's WordPress RETS feed plugin you will need:
– A RETS feed: https://realtyna.com/blog/how-can-i-get-a-rets-feed/
– A WordPress account (we can set this up if you don't have one already)
– Website hosting: https://support.realtyna.com/index.php?/Default/Knowledgebase/Article/View/529/28/system-requirements-for-using-wpl
Or contact us for more information and a free demo.