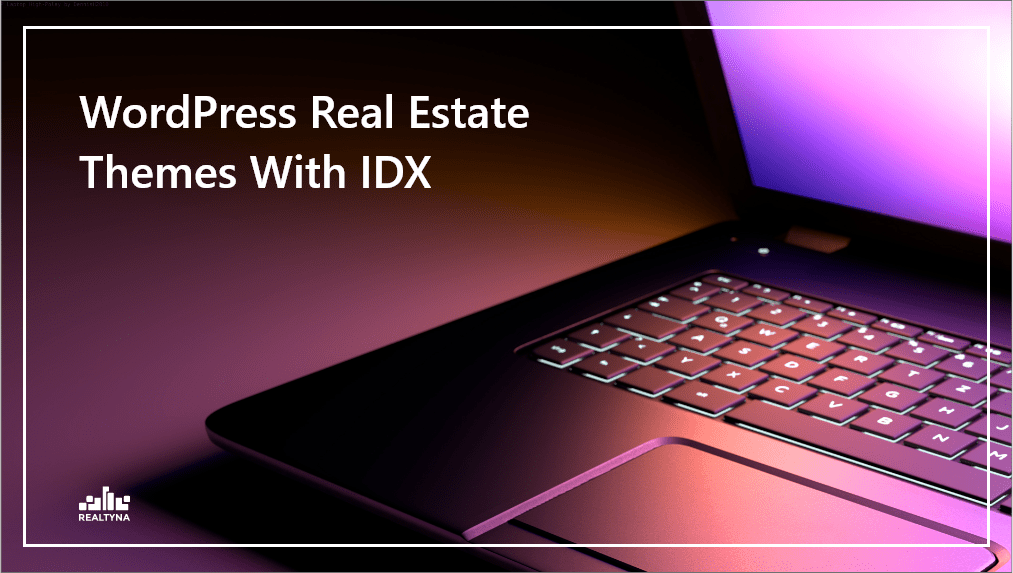 WordPress Real Estate Themes With IDX
24 Jun 2021

Posted at 11:00h
0 Comments
Many types of websites are available on the internet. They can be designed for WordPress real estate websites themes with IDX. As the website types differ from each other, so does the website theme itself. Today, we are going to discuss real estate website themes with IDX, but before that, let us answer the question of what IDX stands for in the real estate industry.
IDX, or internet data exchange, covers the policies and standards necessary to display real estate listings on a website. This is one of the most important terms for agents, brokers, Realtors and simply professionals in the real estate industry. It simplifies the process of integrating real estate listings from the MLS database directly to their own websites.
Now that it is clear what IDX stands for in the real estate industry, let us start discussing WordPress real estate website themes. We will outline some of the best themes and will stress how they differ from each other.
Let's jump into it!
Top 5 WordPress Themes for IDX
Sesame Theme
Sesame Theme can easily be considered as one of the best themes for your real estate website. It is a free WordPress theme you can use for your website. One main feature of this theme is that there is no need for any coding while incorporating all the useful features such as MLS, IDX, neighborhood pages and more. Sesame Theme perfectly matches on desktop or mobile devices. To know more about this real estate website theme, check my article on everything you need to know about Sesame Theme.
Enfold Theme
With the help of this theme, you can prioritize some of the features to load before others. If you are looking for speed on your real estate website, then this is the right theme for you to choose. This theme is definitely built for speed. It also allows you to configure columns, colors and more.
Divi Theme
If you are using WordPress, then you definitely know what Divi Theme is. It is one of the most powerful themes for your real estate website. It has a user-friendly interface, and it is an easy-to-use theme. It provides you with endless possibilities for designing a real estate website. Divi theme is something that definitely will help your real estate website grow. Are you interested in Divi theme and IDX? Then you should definitely check our blog on connecting IDX to Divi Builder.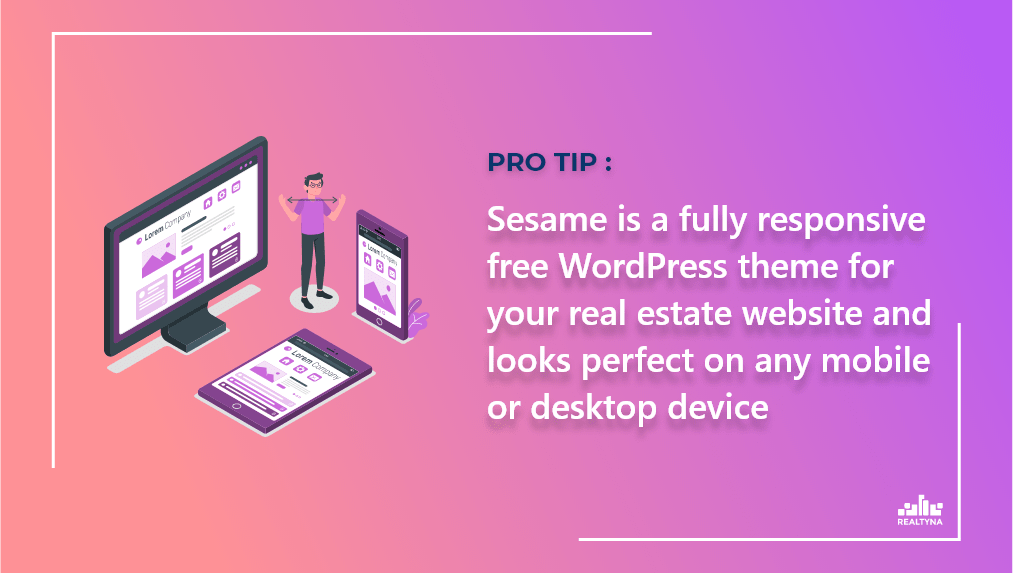 Avada Theme
Avada Theme is considered to be the most solid WordPress theme for your real estate website. It offers header area options, multiple responsive sliders, sidebars and more. You can build a real estate website without any coding. Avada theme is highly customizable. In short, it is a very easy-to-use theme builder.
Bridge
Bridge Theme is one of the most flexible themes for WordPress-based real estate websites. It includes WPBakery page builder, which allows you to edit pages with several clicks. When paired with WPL, Bridge Theme default has featured, hot offer, open house, and foreclosure listing tags. It also has a huge picture of the map, which is an essential tool for every real estate website.
Last Several Words
Running a successful real estate website is very difficult. Want to know some simple, but useful tips about it? Then you should definitely check our article on simple tips for your real estate IDX website.
While choosing a theme for your real estate website, it is very important to consider several things like SEO.
Today we have discussed the best themes for your real estate website and how they differ from each other. To know more about the themes, check my series of articles on themes here:
Themes For Your Real Estate Website (Part 1)
Themes for Your Real Estate Website (Part 2)
Themes for Your Real Estate Website (Part 3)