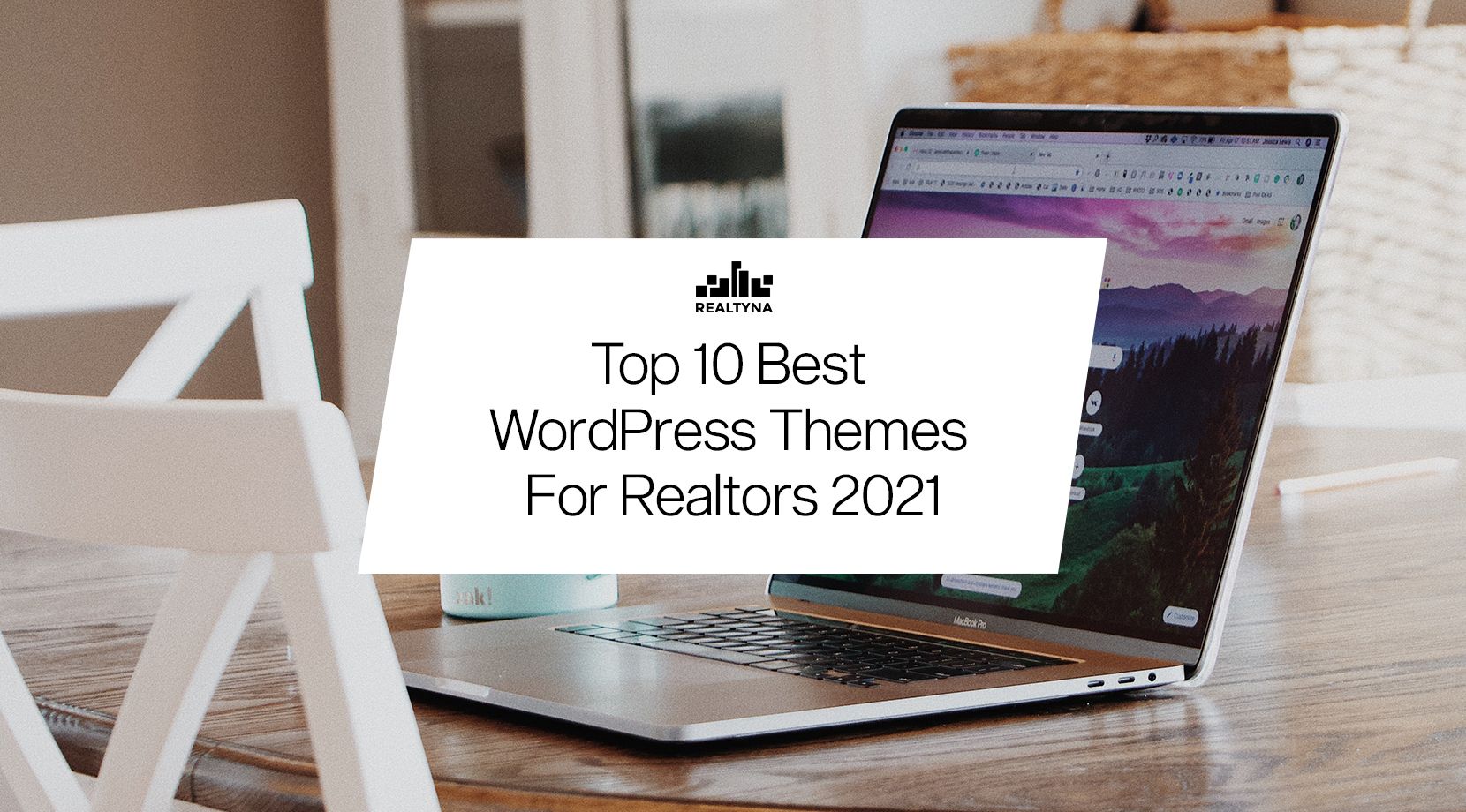 Top 10 Best WordPress Themes for Realtors 2021
30 Sep 2021

Posted at 11:00h
0 Comments
In order to list your property or establish a real estate website for the rent and sale of houses, there are several custom-created WordPress themes to choose from. WordPress is a leading software for creating beautiful websites and blogs. And a majority of real estate websites are currently making good use of the tool and accompanying themes. But it is worth noting that Real estate websites must be built in a way that is easy for clients to find the kind of properties they are searching for. Using one of these themes for your WordPress website will give you a trendy professional look, as well as a lot of other useful features.
While having a high-quality look and feel, the themes selected might seem very similar at first sight. Nevertheless, after further evaluation, you may find that all these templates are customizable. If you want to start a real estate website, you'll find this article really important. We have assembled a list of some of the best WordPress themes that you can choose from to start your website.
Sesame Theme
Sesame is a simple yet sophisticated and comprehensive theme that is perfect for a real estate website. Sesame has been developed to fit all types of real estate website designs, including those with unusual scale requirements. The new real estate website theme can be used by real estate agents, brokers, or anyone with an interest in the real estate industry.
Unlike other themes that come with multiple pre-packaged features, Sesame provides consumers with full access to the features they want while also making it fast and easy to wring out additional features. Whatever website you want to create, Sesame is able to help. If you are selling or renting a home, this new real estate theme has been built with you in mind. In the Sesame kit, there are pre-built themes to cover a variety of different designs and website sizes.
Features
It assists with property listing services and creates leads.

It is customizable.

It allows the submission of properties for rent and for sale by homeowners and agents.

Without any prior knowledge in coding, anyone can access Sesame's original and straightforward design.

This theme is very versatile, and it can accommodate IDX, MLS Feeds, Google Maps, listing displays, property portal searches, CRM software, neighborhood pages, blogs, and complex or building pages.

This theme was designed using the new WordPress guidelines to develop the style, and we have made sure it is compliant with the latest WordPress edition.

Sesame has a free home search option that allows you to search through properties based on property type (e.g., single-family house), bathroom, bedroom, and location.

The theme is also fully compatible with mobile browsing, and it is SEO-friendly. Thus, the theme helps drive traffic to your site, helping it rank higher.

Sesame includes a widget for new content, client testimonials, drag-and-drop Elementor design tools, and optional filters.
Vellum
Vellum is a search engine optimized theme that has a responsive interface that looks amazing on any smartphone. It is one of the most popular themes on real estate sites.
Vellum has several features, including icons, mega menus, multiple columns, responsive menus, titles, and subtitles.
It has a built-in plugin that adds a distinct visual element to the platform. This theme provides options to easily incorporate things like toggles, content blogs, columns, tabs, feature tours, icons for social media, and many other features.
WP Residence
WP Residence is well built for real estate agents and organizations.
You can modify the advanced search results by customizing the list with your property fields. You operate the global header and choose how to use the property slider, an image, Google Maps, the Revolution Slider, or none of the above. Each page gives the opportunity to use a variety of different choices.
WP Residence is an excellent subscription-based service to expand on. You may allow people to list their properties at no cost, a small monthly fee, or a yearly subscription rate. There is also an annual choice. You may set several different expiration dates for the same plan. You choose the number of individual listings and how they are advertised. You can offer to sell several listings at a higher price and ask for a premium to show them more prominently on your website.
Reales WP
If you want an easy-to-customize WordPress theme, Reales WP is worth your investment. The platform can be conveniently modified to meet your specifications, and it uses the Bootstrap 3 system. The features of the theme include Google Maps, autocomplete search integration, advanced filter configuration, touch and swipe accessibility, and WordPress plugin compatibility.
Homeland
Homeland is one of the most common and sought-after WordPress themes. You can add property listings to your website easily, display them in categories and organize them. You can choose from three different layouts: boxed left, full width, and boxed. To give your customers the ultimate search option, you can add the advanced search feature and property listing.
Astra
Astra is a basic theme perfect for designing a real estate website. The theme has a set starter template for Realtors that features listings and services. Your site becomes much more successful when you add plugins.
Astra is more than a theme that offers multiple in-built features. It provides the flexibility to choose what is required while maintaining a high speed.
Estate
If you are looking for WordPress bundles, then don't look past WP Estate. The packages built with this amazing theme can have an expiry date ranging from days to weeks and months to years. You can add your icons or pins and edit all action categories.
Real Homes
Real Homes is filled with luxury features to give your real estate website an enticing and strong online presence. It has a user-friendly search tool, custom widgets, and a grid listing. It can be customized with various models and font types.
It also lets users pay via PayPal. Admins can access payments at any time, and it allows properties to be published automatically after payment.
Users find this flexible style to be very responsive. Most of them love the theme for its pixel-perfect features and ease of use.
Oikia
You can use Oikia to create a custom homepage for your real estate website.
When moving content widgets into the right place, you can design the ideal website for your real estate account. There are optional content modules such as property listing slideshow tool, grid display of featured property, search filter, agent details, social media feeds, and a Google Map locating each of the properties you are marketing.
Along with the homepage widgets to play with, you have several carefully designed color schemes to pick from. If you are creative, you can assign a different color scheme to each page.
Divi
Divi is a common multipurpose WordPress theme used by any website you want to build, including a real estate site. Divi is rich in design elements, and its design constantly evolves.
The theme comes with a wide range of pre-made demo templates, and you can custom build the site to suit your needs precisely without coding knowledge.
Divi theme is completely sensitive and retina-ready to beautify your website. It is backed by Divi Builder, which is an incredibly versatile and feature-rich drag-and-drop site builder that brings together various modules you can use to design your site.
Conclusion
These themes rank among our top picks for the best WordPress themes in 2021. And it is safe to say that a real estate website is nothing without a matching theme.
To get more tips about real estate website themes, read Everything You Need To Know About Sesame Theme and Themes For Your Real Estate Website.