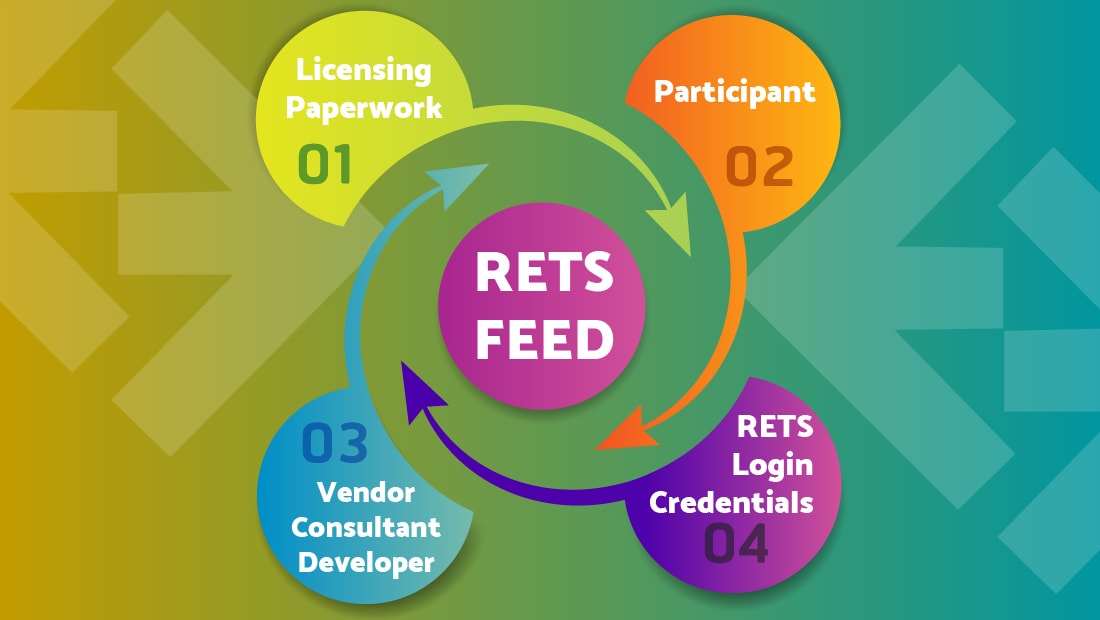 How Can I Get a RETS Feed?
22 Sep 2017

Posted at 17:21h
in
Blog
2 Comments
If you are considering a move away from IDX framing, you may have heard of a RETS feed as the best alternative.
A RETS feed is a personalized raw data connection between your website and your MLS based on the Real Estate Transaction Standard, allowing you to import property listings, and with the right software, display them on your website.
We have an introductory post on RETS feeds here: https://realtyna.com/blog/what-is-a-rets-feed/
We've created this article to guide you through the process of acquiring a RETS feed.
THE BASICS
The first thing to know about getting a RETS feed is that the process is different for each MLS. But at the very least it will involve four things:
1) Licensing Paperwork
With a RETS feed you will be able to pull raw property listing data from your MLS servers and host this data on your own servers. Naturally the MLS have a number of rules that accompany this right. These rules are stipulated in the licensing paperwork, which you will need to sign.
2) Participant
The participant is you. The MLS only typically will license a RETS feed to their own members. So your MLS administrator will be looking to confirm you are participating MLS member in good standing. If you are not a member of the MLS, you'll likely need to become when before you can acquire a RETS feed.
3) Vendor/Consultant/Developer
Most real estate professionals do not have the time or technical background to establish and configure the RETS feed between the MLS servers and their website servers, so they hire a third-party for these tasks. Because these third parties may have access to the MLS data, they too are required to sign the licensing paperwork. The third-party may take several forms, depending on the level of involvement with the day-to-day management of the RETS feed and participant website.
– If the third-party plans to continually manage the RETS feed for this participant and others, it would generally be considered a vendor.
– If the third-party will be conducting a one-time set up of the RETS feed connection, but will leave management to the participant, it would generally be considered a consultant.
– There is also the possibility of an in-house developer for larger offices that have dedicated web personnel on staff.
4) RETS login credentials
These are the username and password to access the MLS database. They are issued only after the licensing paperwork is signed and approved, and they are confidential.
THE STEPS
Once you have decided on a vendor/consultant/developer to do the technical work related to your RETS feed, you will need to email your MLS licensing administrator.
He or she will issue the necessary paperwork and fee schedule for the RETS feed.
You and your vendor/consultant/developer will need to complete this paperwork and return it to the MLS.
Once complete, and any necessary setup fees are paid, the MLS will issue RETS login credentials.
These credentials are your unique RETS access and they will allow your vendor/consultant/developer to access the property listing database and set up your feed.
At this point you can sit back and relax. Your vendor/consultant/developer will begin work on your RETS connection, and when finished, you will have a new property search on your website serviced by your RETS feed.
THE REALTYNA WAY
At Realtyna, we've been working on online real estate solutions for more than eight years. Our signature product is Organic MLS Integration. It is a full package software suite allowing you to connect your WordPress website to your MLS via RETS feed.
You can read more here: https://realtyna.com/mls-integration-for-wpl/
We can take any role in your project depending on your technical background and needs. We are an approved member of the Real Estate Standards Organization, and we have established data connections with more than 100 MLS around the country.
Contact us today for a free consult.