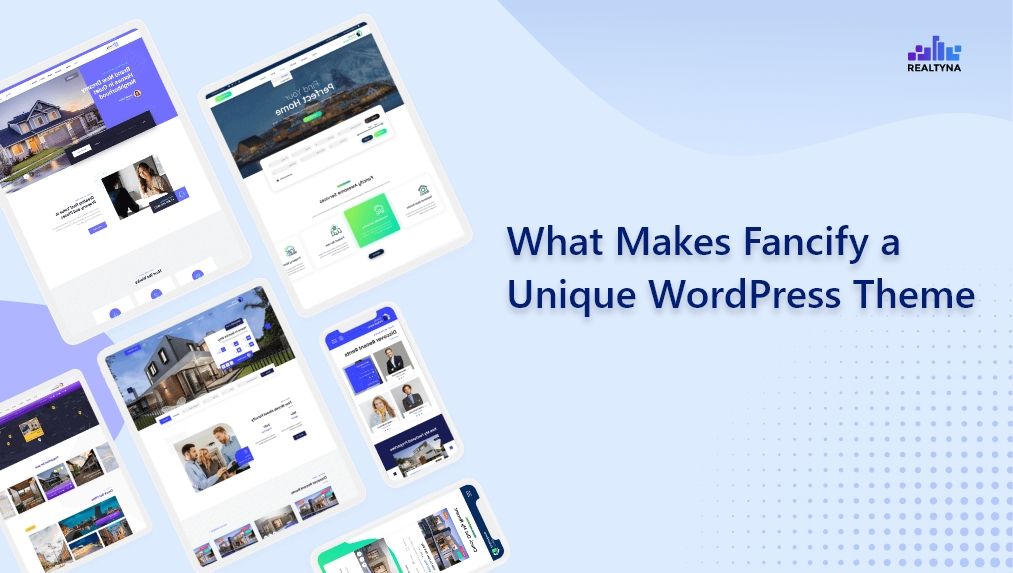 What Makes Fancify a Unique WordPress Theme
10 Aug 2021
Posted at 11:00h
0 Comments
Nowadays, the virtual world is replacing the real one. Your office now is your website, and you know that the first impression is crucially important. So, you need a virtual office, or in other words, a website that will make an awesome first impression on your visitors.
How are you going to create a website that will make your visitors stay with you? You are going to need a design that will express your vision and mission and will be comfortable and easy to use at the same time.
One of the most important parts of your website's design is the theme.
In this article, I'm going to talk about what makes fancify a unique WordPress theme for your website.
Fancify is a customizable, WPL platform-based theme for WordPress. It is the first real estate WordPress theme that comes with built-in IDX features and MLS. The Elementor page builder, which provides a visually appealing and user-friendly website creation experience, also gives an advantage to Fancify not only for developers but for users as well.
Wait, But Why Fancify?
Fancify is responsive to all devices and platforms, and at the same time, it is well-documented and has a support team that ensures the quality of this theme. Moreover, it's easy to install and import with one click. Finally, it offers over 70 premium Elementor widgets. Property profiles are free while agent and agency are available with a fee. Most importantly, Fancify is Elementor-ready, which makes customization faster and more convenient.
Fancify is compatible with the WPL plugin, which means that it is code-free and comes with SEO features out of the box. It includes multiple add-ons and is IDX ready. Also, it has advanced search functionality.
Love it! How To Get Started?
First of all, choose a domain name. The first step in a successful real estate business is to choose the correct domain name for your website. While choosing your domain, take into consideration that it should be available, it should express your mission and visions and, at the same time, it should be easy to remember and spell.
The next step is to choose hosting. In other words, you should rent a place in this digital world for your business. This is why you should take into account your budget, the service you need as a real estate website owner and the geographical location of the hosting (It is preferable that your hosting is located in your geographic proximity).
The next step is to install WordPress. After that, you can install Fancify theme. Then, you can add IDX and customize your website.
After you do all the necessary steps, you can start generating leads and grow your business accordingly!
You can find Fancify theme here:
Fancify Lite – WordPress Real Estate Theme
If you found this article helpful, you can see my article about IDX integration here: Do I Need IDX Integration for My Real Estate Website?
Good luck!