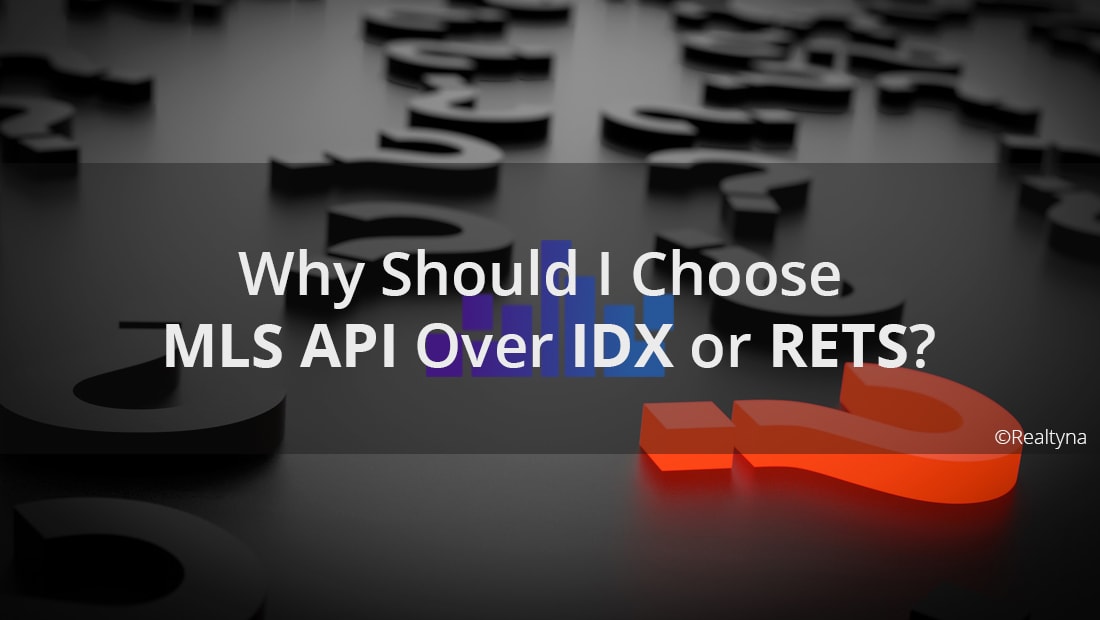 Why Should I Choose MLS API Over IDX or RETS?
06 Mar 2019

Posted at 10:00h
0 Comments
Please note that the Real Estate Transaction Standard (RETS) has been deprecated and is no longer recommended for use in MLS/IDX integration. Consumers are advised to use the Real Estate Standards Organization (RESO) Web API, which provides a more efficient and secure way of accessing MLS/IDX data. We strongly encourage all users to transition to RESO Web API for a better and more reliable experience. Learn more
Building your real estate website is full of choices. One of the most important is the technology used to transfer property listings from the MLS to your website. This "transport technology" affects the development of your site, its SEO, and how leads interact with it.
Each technology has its pros and cons. And not every technology should be used in every situation. In this article, we'll cover when you might want to choose MLS API over IDX and RETS.
What Is MLS API?
MLS API is a way to display property listings online. Like other technologies, MLS API allows you to connect to your MLS data, build a property search, and generate leads. But the way MLS API works lends some unique characteristics.
The cornerstone of the technology is API or application programming interface. Now, API has been around for years, but it was recently introduced as technology in the real estate space by the Real Estate Standards Organization.
You can think of an API as a gatekeeper for some stock of information. Every transfer of information—in this case property listings—requires a number of rules and processes. APIs package these rules and processes in a single component. In technology terms, this is called "abstraction." Instead of coding to the MLS database, developers code to the API, saving time and effort.
LUKE'S TIP: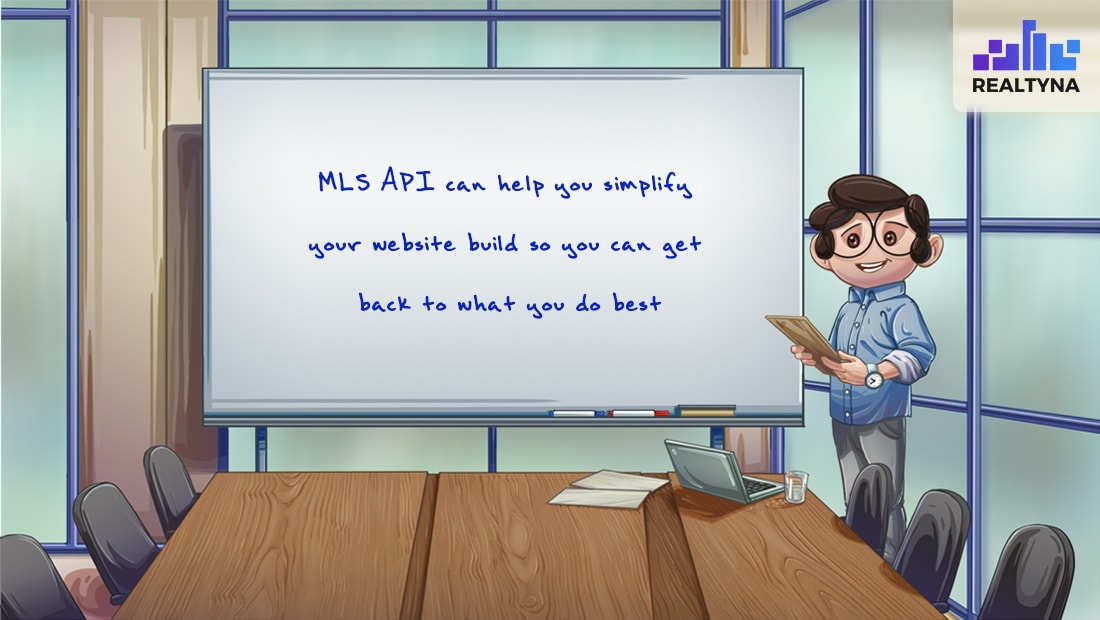 What Does MLS API Offer Agents?
The abstraction involved in MLS API sets it apart from other transport technologies.
Faster Set Up
Because MLS API simplifies the coding necessary to link your site to your MLS, it can significantly reduce the development process on your site. This can help you get your site online faster and start generating revenue sooner.
Smaller Hosting Burden
In other technologies, you need to replicate the MLS database on your servers. It can be 100 GBs or more of data, which adds a significant hosting burden and cost to your project. But with MLS API, you can call the MLS database on the fly. This means you retrieve data from the MLS only when your clients search for it, greatly reducing the hosting requirements for your site. Of course, if you want to download the hole database to your site, you can.
Less Upkeep
Less data on your site generally means less upkeep. MLS data is valuable, and it comes with a large number of security and compliance requirements. By reducing how much of it you are hosting means you'll have less work to do to keep up with these requirements.
Fast Updates
MLS API is fast. On the fly calls means, the data on your site is always up to date. This is in contrast to other technologies that may only update once a day.
High Value SEO
MLS API maintains high-level SEO options and results, which means these other benefits don't negatively affect your site's performance.
Contact us for a free trial of MLS API or leave any questions or feedback in the comments. For more, check out 11 Ways to Increase Facebook Likes as a Real Estate Agent and What Is Social Proof and Why Is It Important for a Real Estate Website?