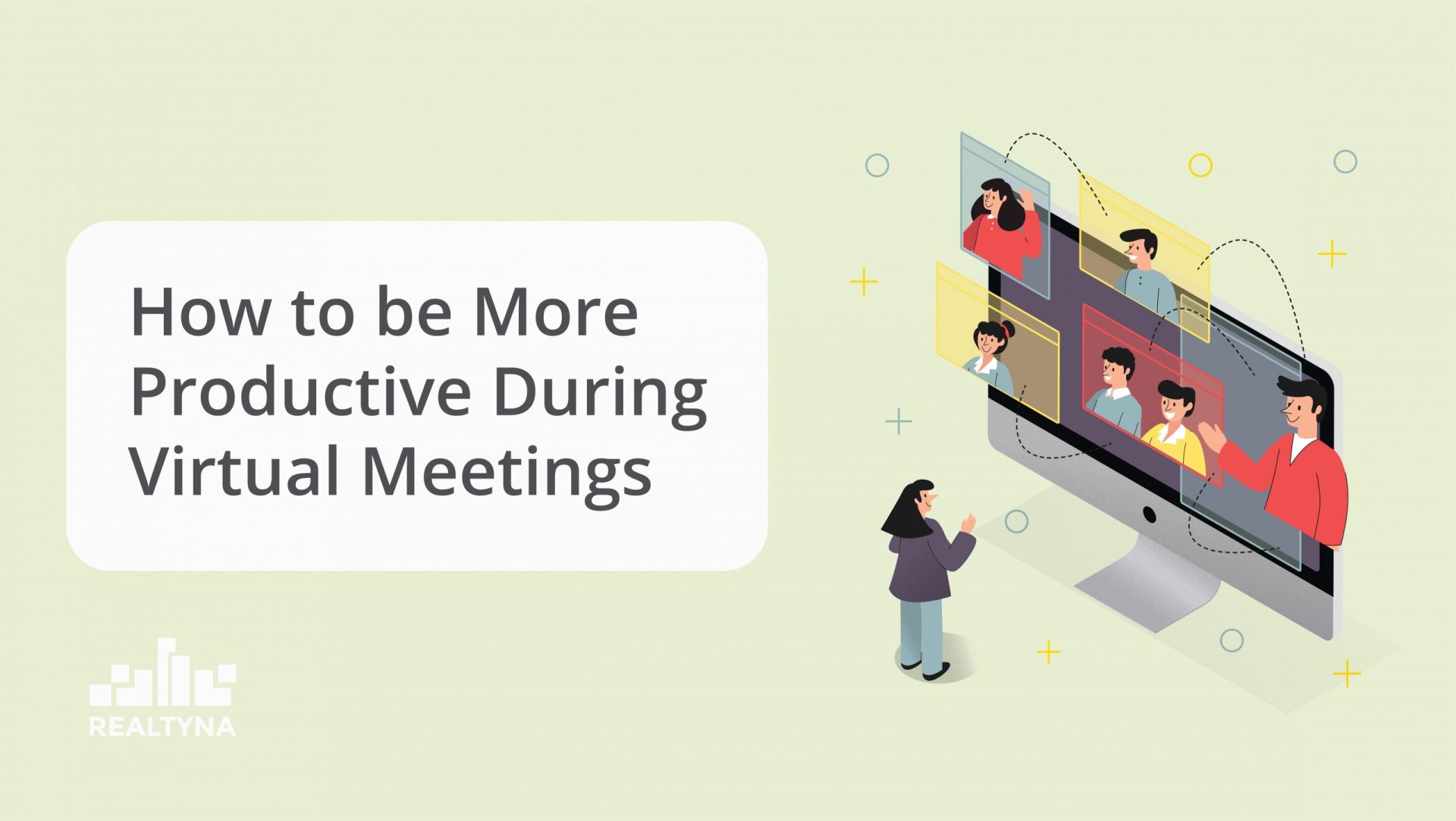 How to be More Productive During Virtual Meetings
Virtual meetings sound simple at first glance. However, they can be quite time consuming and tiring, especially if they last a long time.
Virtual meetings have become part of our new daily routine, especially in the field of real estate where everything is based on communication. In order to be able to communicate successfully and be more productive in meetings, I will give you some tips.
Dress Accordingly
To make yourself more comfortable in a virtual meeting, try to dress appropriately. This does not mean excessive extravagance. Instead, be natural. Imagine that you are at work and wear what you would normally. It could be a jacket, a sweater, something less formal or relatively formal, whatever is close to the style of your profession. It should also be noted that it is especially important to consider your clients, as your dress will emphasize your seriousness, professionalism and increase your motivation and chances of success.

Schedule a Meeting at the Right Time
No matter how many years you have been working in the real estate field, fatigue affects everyone. People often make the mistake of scheduling serious negotiations and meetings when they are less productive. You know best when your brain is working better, so make appointments when you feel particularly energetic and positive. This is usually the first half of the day. Believe me, all this will definitely affect the final result. Your hard work will be at a much higher level and the client will feel better.
Be at the Epicenter of Events
Being at the epicenter of events implies knowledge and comprehensive information on a given issue, as well as information about ongoing processes in the real estate field. In order to be confident in the meeting, try as much as possible to be in the epicenter of the events, to know everything about the topic of the meeting, to have information, research, and analysis, and to be ready for any question. You may not have the answers to everything, but it is important not to leave unanswered questions.
Prepare Your Mind/Body
The most important detail is mental and physical training. This is the most important point for a real estate professional as well as for all people. In order for your online meetings to be productive, be vigilant. What does this mean? Take care of your sleep mode, and adjust the time spent in front of the screen. Try to relax your eyes a few minutes before the meeting. Listen to your mind and body. Know that sharing the necessary professional knowledge is possible only when your mental and physical condition is good.
And if you want to be more productive than you are today, start taking care of yourself, your physical, mental, professional and personal development. Work hard and you will definitely find success.
If you want to know more about how to become a green realtor and how to prepare your real estate workplace for the new year 2021 check out our blogs.