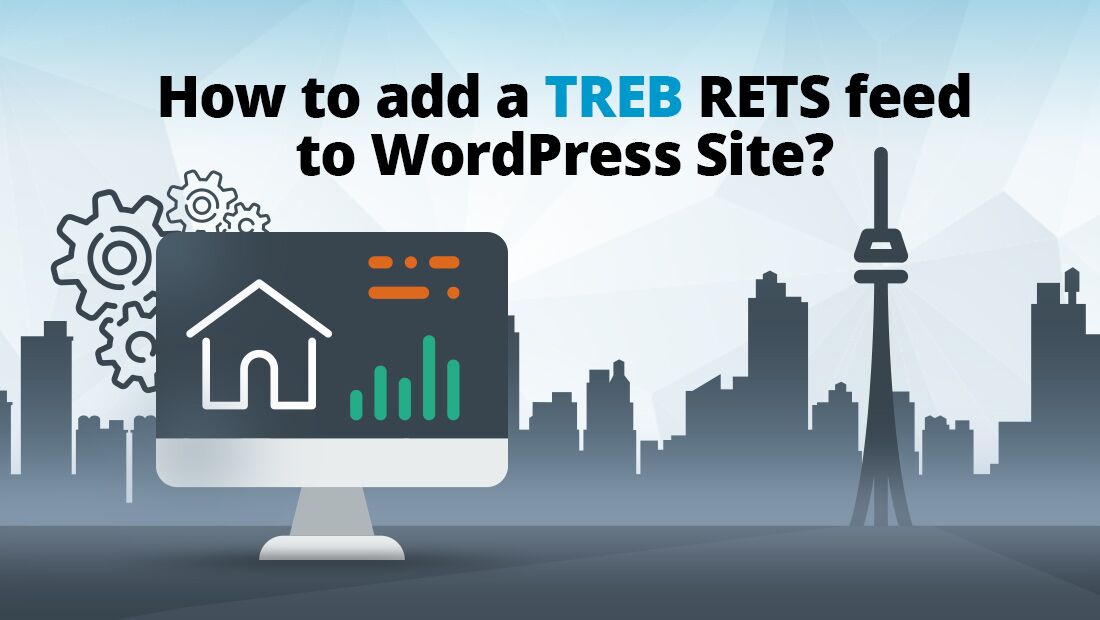 How to add a TREB RETS feed to WordPress Site?
30 Nov 2017

Posted at 14:34h
2 Comments
Please note that the Real Estate Transaction Standard (RETS) has been deprecated and is no longer recommended for use in MLS/IDX integration. Consumers are advised to use the Real Estate Standards Organization (RESO) Web API, which provides a more efficient and secure way of accessing MLS/IDX data. We strongly encourage all users to transition to RESO Web API for a better and more reliable experience. Learn more
The Toronto Real Estate Board (TREB) is one of the largest in Canada, with 25,000+ listings.
Adding these listings to your WordPress site via RETS feed is easy and fast with Realtyna Organic MLS Integration.
WHY SHOULD I ADD A TREB RETS FEED TO MY WORDPRESS SITE ?
Indexable Listings & SEO
A TREB RETS feed with Organic MLS Integration provides indexable listings to your WordPress site boosting the "readable" content on your site and helping to provide for better search engine rankings: https://realtyna.com/blog/best-wordpress-idx-for-seo/
Data Accuracy and Control
A TREB RETS feed with Organic MLS Integration is a direct connection between your website and the TREB database. This can allow for faster updates than under a framing system. In addition, you are able to configure your feed to filter listings based on your business model.
HOW DOES ORGANIC MLS INTEGRATION WORK?
Organic MLS Integration is a software package for WordPress to connect to the TREB database and display listings on your site. Here's how it works:
1) The software uses TREB RETS login credentials to connect to the listings database.
2) It imports the raw listings data and stores them in tables on your website server, allowing you to host your own MLS database: https://realtyna.com/blog/how-can-i-host-my-own-mls-database/
3) It reads from these tables to generate integrated property listings in the form of WordPress pages on your website front-end.
4) It plots these listings on a map.
More Organic MLS Integration details here: https://realtyna.com/blog/what-is-organic-mls-integration/
WHAT ELSE DO I NEED TO KNOW?
•Easy to Use
Organic MLS Integration combines the power of a RETS feed with all the usability features of the WordPress platform. All configurations to the software are made directly from your WordPress admin page. In addition, the software is compatible with a number of page builders, providing drag-and-drop front-end editing: https://realtyna.com/blog/how-can-i-show-mls-properties-on-divi/
•Modern Themes
Organic MLS Integration is useable with most WordPress themes, including some of the most popular across the web like Bridge, Divi, Avada, etc: http://wpl28.realtyna.com/
•Flexible
Organic MLS Integration includes a number of configuration options, allowing you to personalize your site and separate from the pack. Out-of-the-box you will be able to customize your search bar, modify the photo carousel on your homepage, define new property listing fields, tag properties and more.
•Lead Capture
Organic MLS Integration includes lead capture tools including request-a-viewing, contact agent, social media share, and favorites. Realtyna also offers advance upgrades such as forced registration, saved search, and CRM: https://realtyna.com/blog/9-ways-to-generate-leads-in-real-estate-sites/
HOW DO I GET STARTED?
Contact us today about a free consultation about your site. If you'd like to try before you buy, contact us for a free administrative demo. Or check out our portfolio to see how your site might look with Organic MLS Integration and a TREB RETS feed: https://realtyna.com/portfolio/
Organic MLS Integration works with CREA and DDF too: https://realtyna.com/blog/the-best-way-for-integrate-crea-ddf-feed-with-wordpress/
Here you can find more information about TREB: https://realtyna.com/mls-coverage/mls/toronto-real-estate-board-treb/
Contact us for a free Trial