 Increased SEO Value
Increased Leads
MLS listings directly on your website
Advanced Search Options
Full Control Of Data
Integration
MLS
Organic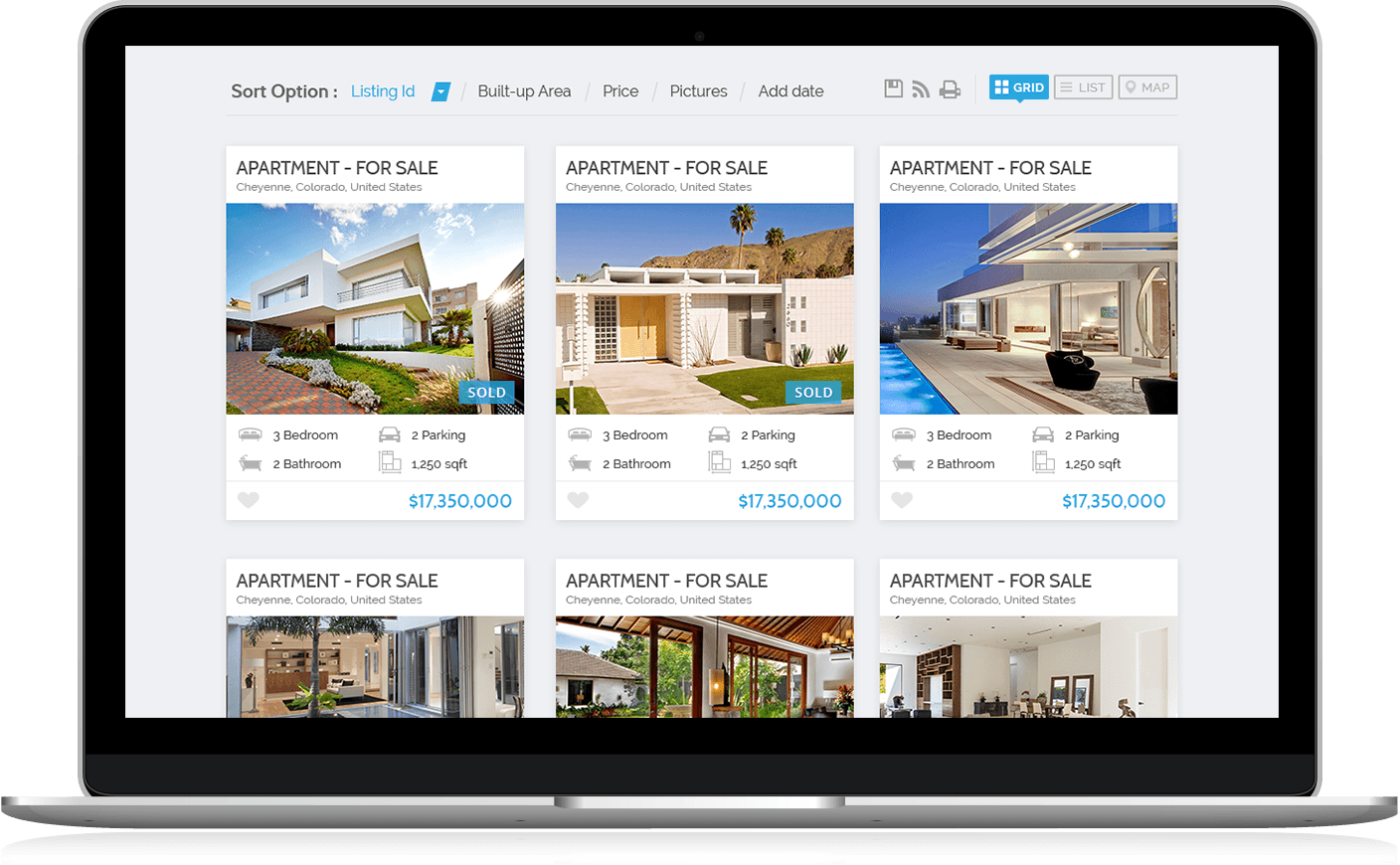 Supercharge Your Website with Realtyna's Organic MLS Integration.
As a real estate professional, increasing leads and sales conversions is critical for every business. A website is the most important marketing tool and with an advanced platform, the website can generate more leads organically, rather than spending the hard-earned money on PPC (Pay Per Click) campaigns. If you want your website to function with the latest technology available to real estate professionals, then Organic MLS Integration needs to be part of your website plan.
With Organic MLS Integration using Realtyna's WPL Pro Plugin and the MLS Add-on, the website owner is able to build their SEO value and ranking over time with a robust content filled website. Every listing that comes from the MLS will have its own indexable page on your website which Google loves. Not only does WPL Pro generate a URL for each listing, all the data is on your server. Every image and all the content are on your website; not a 3rd parties website like an IDX vendor who uses an iframe for the MLS listings. You are receiving the SEO benefits of a content rich site vs. providing the SEO benefits to another company.



INCREASED SEO VALUE

All MLS content including pictures are located on your own domain. Not a 3 rd party server. This helps build the SEO value of your website over time.




INCREASED LEADS

All MLS content is optimized for search engines like Google to index. Each property listing receives its own URL on your website so the website is increasing content and gaining authority. This helps your website's ranking and increases leads organically.
YOUR SITE

Your Site & IDX MLS
Why Use Realtyna's
Organic MLS Integration:
Realtyna is the pioneer of Organic MLS Integration. With Realtyna's WPL Pro Plugin and MLS Add-on, you will be building a robust website with all the MLS data. If you want a chance to outrank your competitor, then one tool in your marketing plan should be Organic MLS Integration.
Increased leads
Improves SEO Value
Display MLS Listings Directly on Your Website
+
=
| Feature | Realtyna Organic MLS Integration | IDX Data Sharing / Framing |
| --- | --- | --- |
| Individual Property Indexing | | |
| Automatic Meta Data Creation | | |
| GEO Location SEO Settings | | |
| Gradual SEO Ranking | High | |
| Images & Contents Reside on Server | | |
| Data Acurracy | High | High |
| Flexible Property Titles | | |
| Flexible MLS Data Display | | |
| Flexible Search Parameters | | |
| Flexible Menus / Property Grouping | | Maybe |
| Smart Featured Listings | | |
| Agent Auto-assign | | |
| Neighborhood Auto Creation | Addon | |
| Building Complex Auto Creation | Addon | |
| Zillow Reviews | Addon | |
| Saved Search + Email Notification | Addon | |
| Independent from third party servers | | |
| Maintenance Requirements | Medium | Low |
| Ownership Type | Owned | Leased |
| Payment | Differently | Monthly |
Realtyna's Organic MLS Integration
Video Presentation
Watch the video to learn more about the benefits of Realtyna's Organic MLS Integration.
Hennie Botha

When you get prompt and excellent support for the free version of a product, you know that you found a company that values you as a customer and believes in their product. Thank you so much!

Henry

If you are looking to start your online wp website in the property industry, I strongly recommend realtyna. this plugin provides a solid basic functionalities with various options that enable you to build your property website according to your needs. It covers pretty much everything that a regular property agency company needs and structure in a way that you can learn to construct & operate relatively easily. Yes you will encounter difficulties and obstacles while you are using this plugin, but the technical team from this plugin will assist you along the way, even including WP questions. Yes this plugin might cost a lot as you choose to add more widgets / additional features with it, but I can assure you that it is worth the value for the long run. Value for money:5/5, perfect for starter Support: 5/5, respond time is subject to the time zone in the US. Knowledge Base: 2/5 (recommend to use the ticket support directly)

Lex Thava

I have been working with them for the past two years. What a fabulous system, support and a bunch folks here. Super fast to respond to support tickets. I will continue working them and utilising technology for my business. Amy, Owen, Tonya and the rest of the team, you guys are great.

Nicolas Romo

Realtyna offers a great solution with a myriad of real estate plug-ins and options in order to improve your sites SEO and offer visitors a simple navigation experience. I can't wait for my website's traffic to improve and, ultimately, my leads.

Anastasia Dvorak

Realtyna is an incredible company with an amazing support team. That's what truly makes it shine. Thomas and the team have been integral to our website's success, and I can't imagine working with anyone more professional, responsive and understanding. Thomas replied to my emails in the evenings and on weekends AND DURING THE WEEK- who does that? The level of responsiveness and communication is impressive! This company truly cares about your success and your website, and I would highly recommend it to anyone who wants to elevate their real estate business. We are truly grateful for all the support and help provided. In the last 15 years, this has been the only company that provided such a high level of support and stood behind their product. Thank you for all that you do.

Jim Sawicki

Great product, outstanding customer support. Natan, Amy, and the rest of the RealtyNA team have been responsive and helpful in getting my website up and running. Response times are fast, answers are clear, and solutions are well documented. Thank you so much for the amazing service!

Paul Nobles

This product does exactly what it says. The free version works 100% as described, and would be well suited for a realtor/broker who wants to create their own listings on their site. My client's site has doubled in traffic every month since it has been launched because of the SEO implications. The organic acquisition is now at 55% in just 90 days!

Alexandra Barnes

I have been using Realtyna's WPL plugin for over a year now to post real estate listings on my professional website. WPL is efficient and has made my website easy for potential buyers to navigate. I would highly recommend WPL to others.

Billy Shea

Realtyna has been fantastic so far throughout our website installation. They were quick and informative while we were making our decision between providers and offered services that simply can't be beat! Highly recommended.

Stephan Atkins

The Realtyna team has been extremely helpful throughout the purchase and installation process, answering any questions that I have in a very timely manner and keeping me updated throughout the whole process.

Brian Silverberg

I felt compelled to enlighten anyone with an upper level interest in this company as to my recent experience dealing with the Realtyna group.I had the unique opportunity to work directly and extensively with Realtyna's Developers and Project Co-ordinators directly due to my webmaster haven taken ill during the start of the project. My webmaster is well known in the Joomla community and he recommended that we hire Realtyna to develop our Organic MLS feed.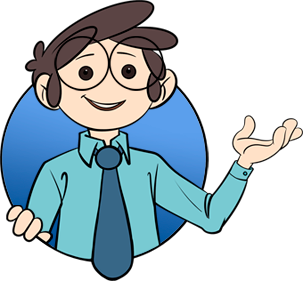 Certified Vendor of
RESO