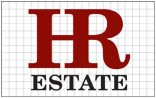 Paul Nobles
10 Apr 2017
Posted at 08:47h
0 Comments
This product does exactly what it says. The free version works 100% as described, and would be well suited for a realtor/broker who wants to create their own listings on their site.
My client's site has doubled in traffic every month since it has been launched because of the SEO implications. The organic acquisition is now at 55% in just 90 days!
If you are a realtor/broker belonging to an association, who wants to ditch the IDX or iframe for organic search optimized MLS, my recommendation is to go with the WPL Pro, with full MLS integration, and, the APS search add-on, depending on your business objectives and budget, respectively. (I plan to add neighborhoods add-on next.) Also, use the Realtyna developers! They built the code, know the code, understand the dynamics of the software, and work on the systems every day.