SCALABLE PROPERTY SHOWCASING
Seamlessly Generate Printable Copies of Your PDF Flyer With a Simple Click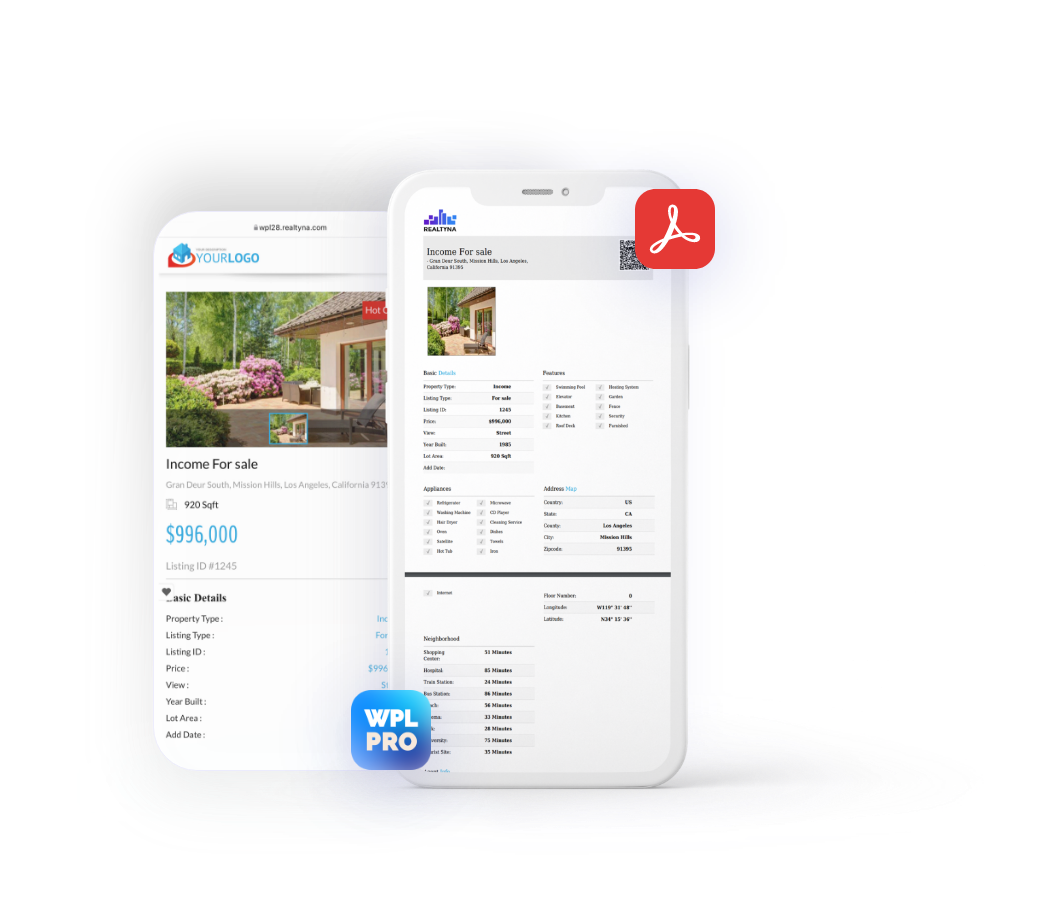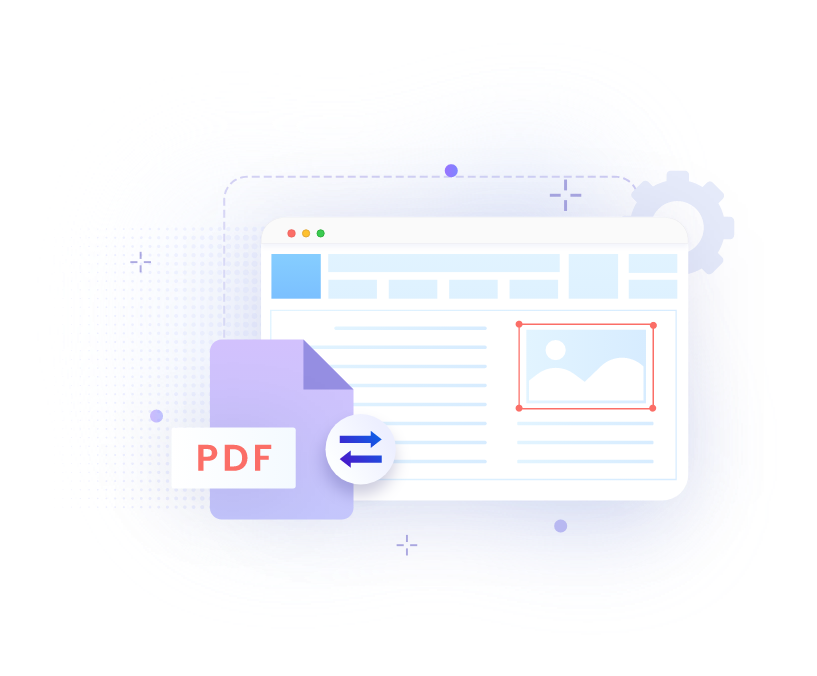 Core Features Of The Digital Flyer
Deliver the best experience and engage more homebuyers. Realtyna's PDF Flyer is one of the many features offered by WPL Pro. Real estate professionals can now effortlessly market and share more information about listings with PDF Flyer. With WPL PRO, you can manage your PDF Flyer data and hide unwanted fields from your flyer, thereby generating fewer pages with better format.
To get started, all you need to do is click on the Activity menu to enable the PDF Feature of WPL Pro. Through this, you can generate PDF versions of properties without hassle for easy Flyer incorporation.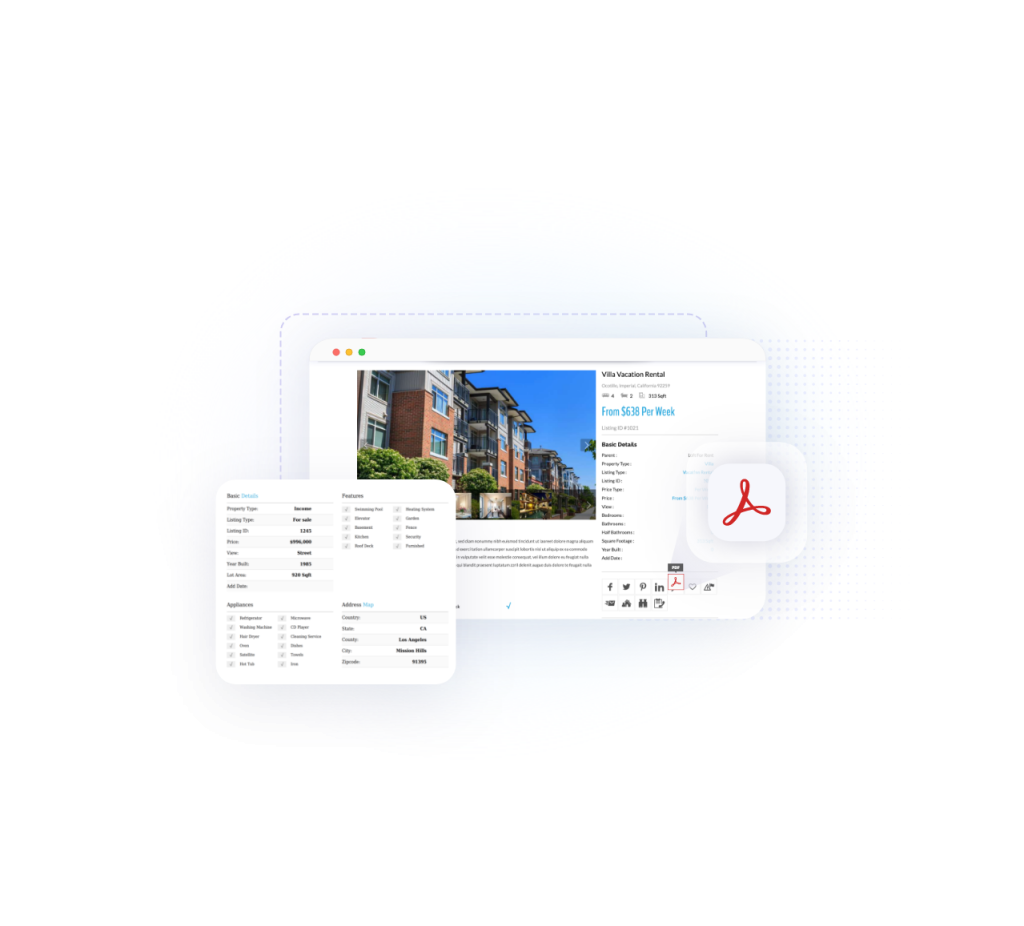 DESIGN YOUR FLYER IN A CLICK
Need More Info about Managing WPL PRO PDF Flyer?
Talk To A Realtyna Expert
If you need assistance with enabling your
WPL Pro Digital Flyer Feature