Real Estate
Listings Content Delivery
Build fast customizable websites with improved SEO
The
MLS Router™ API
provides consumers access to MLS data feeds to develop apps using Property Listings and Headless Architecture.
Explore Our Most Popular Features
Speed and security powered by

AWS

Quality MLS data from most major MLSs in the

USA

and

Canada

High-quality support by an

experienced team

Comprehensive documentation
And a lot more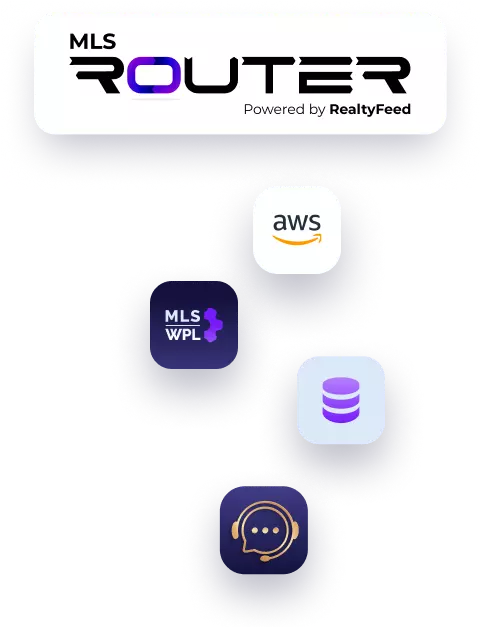 MLS Router™ -
RESO Web API

Platinum Certified and

MLS Compliance

Compatible
A Comprehensive Data Platform That Goes Beyond Basic MLS Data
(Upon approval of your MLS/Association):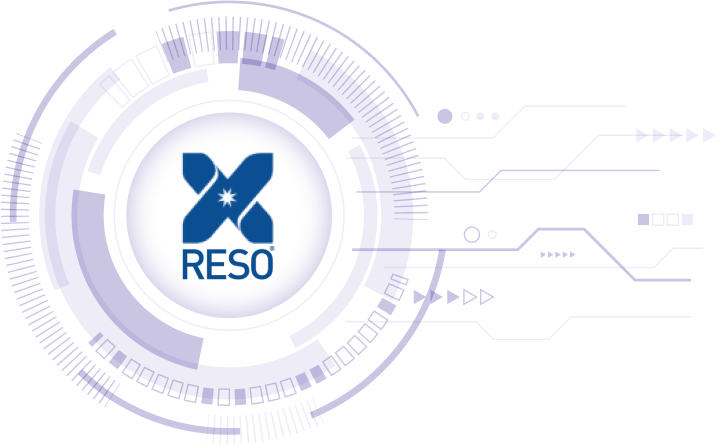 Market Stats
Open Street Map
CRM Data IO
CDN Service
Demographic Data
Neighborhood Data
Saved Search Data
Open House Data
Authentication Service (AWS Cognito)
Tags and Notes
Automate Your Workflow With MLS Router™
Automate your workflow and enjoy a hub of diverse comprehensive data in one place with MLS Router™
Comprehensive Front-End Frameworks
Use Flutter's open-source UI software development kit to build cross-platform apps that run on Android and iOS devices.
With Nuxt.JS, you can run apps on an open source free Javascript library based on Vue.js, Node.js, Webpack and Babel.js
Develop open source TypeScript-based web application frameworks with Angular.
Upon signing up to MLS Router™, users will have immediate access to Demo Data to start building apps.
Upon approval (MLS dashboard), your feed will be available on your MLS Router™ service with the same "Authentication/Authorization key/credential)
Our MLS team will send forms and approval processes for actual MLS data for their feed of choice within 2 – 3 working days. (or multiple feeds of choice)
Transparent
pricing

for you
Any pass through fees from MLS may affect the pricing
The MLS Router fee starts from $99 per month plus MLS data fees. There is an activation fee of $950 which is waived for the MLSs which are already supported.
Our
Features

$0

Per Month

Basic

$99

Per Month

Pro

$250

Per Month

Ultra

$499

Per Month

Mega

$1999

Per Month

Enterprise

-

Per Month

Custom

Data Sources
Demo Data
Approving MLS(s)
Approving MLS(s)
Approving MLS(s)
Approving MLS(s)
Approving Multiple MLSs,
ListHub or Custom Data
Licensing Approval/
Pass Through Fees
Demo Data
+MLS Fee
+MLS Fee
+MLS Fee
+MLS Fee
+MLS Fee
Max Request Per Month
5,000
100,000
1,000,000
5,000,000
5,000,000
Per Contract
Available Data
Demo Listings
Listings
Listings
Listings
+ Authentication
All services
All services + Custom fields
Overage Per Request
N/A
$0,0004
$0,0002
$0,0001
$0,0001
Per Contract
Support Service
Included - SLA
Included - SLA
Included - SLA
Included - SLA
Included - SLA
Per Contract
Get Started
Get Started
Get Started
Get Started
Get Started
Get Started
Note: Upon purchasing a data plan, the opportunity to incorporate MLS data into your website becomes available. However, it's important to note that each MLS data source is associated with a monthly subscription fee, which differs based on the MLSs.
Frequently Asked Questions