Central Arizona MLS (CAZBR)
SHORT DESCRIPTION OF MLS PROVIDER

Central Arizona Board of Realtors or CAZBR is in charge of Central Arizona MLS and has been established with the aim of enhancing success for members. 
As of November 2019, it is headed by Nancy Lerma and its headquarters are in Pyson, Arizona. 
CAZBR currently covers Pyson, Pinedale and Overgaard, Happy Jack and young.
The coverage area for CAZBR can be seen here: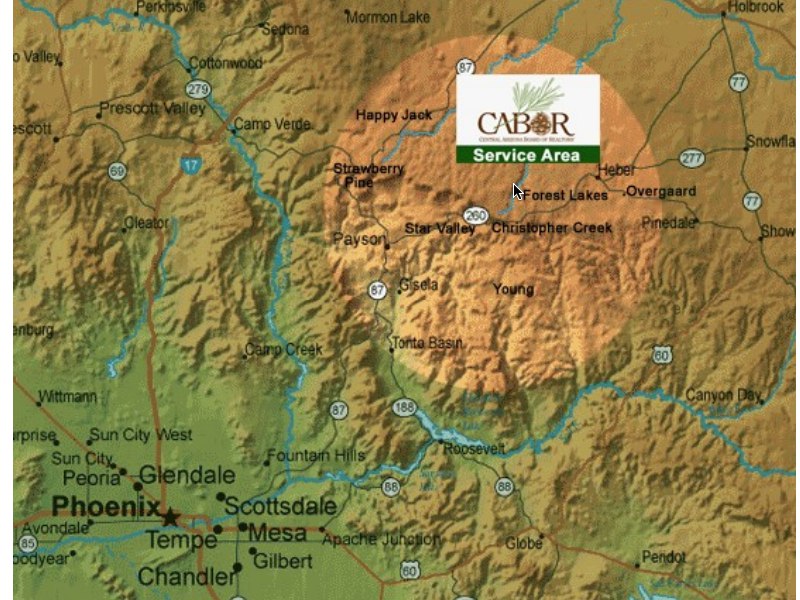 How do I get started?
In order for you to get started, you will need to install MLS Add-on on your WPL plugin. This add-on will connect your own real estate website to the databases of your MLS Providers so that all the properties will end up on your website. You can request a free Demo before purchase.
---
Disclaimer:
The opinions or information expressed in this article are those of the author and do not necessarily reflect the official views, policy, or position of Realtyna or MLS providers. The information on Realtyna's Website is general, for informational purposes only, and is not to be relied upon or interpreted as real estate, legal, accounting, or other professional advice or a substitute. Please discuss anything related to the certification process, professional advice or legal procedures with your MLS providers.