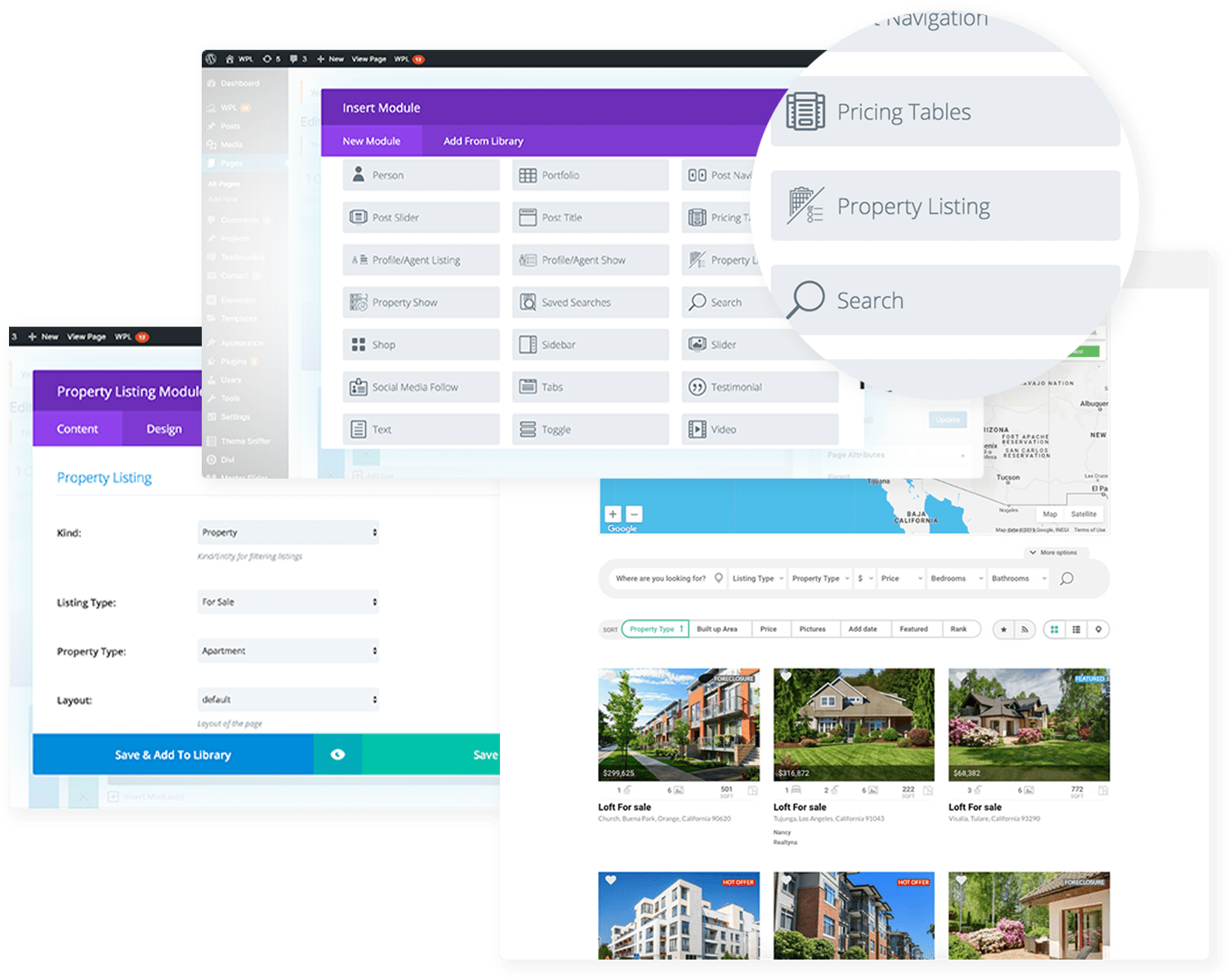 Adding IDX Listing Page via Divi builder
Now you can add a property listing via Divi Builder with WPL Divi Property Listing element with ease. You simply need to edit a page with the Divi Builder Page Editor, Add a Divi Module anywhere on the page and then choose the "Property Listing Element" from the options. After, you can filter properties based on property type, location, price, etc.
View Demo
Adding IDX Search via Divi builder
To add an IDX search to any page, you just need to go to the WordPress Widget section and add your search widget to any widget area, then configure it based on your needs. Afterwards, you should go to the page you would like to add the search and add a Divi Module in your preferred place, then choose "Property Search Element." In the menu, you should choose the search widget that you added in the previous step.
View Demo