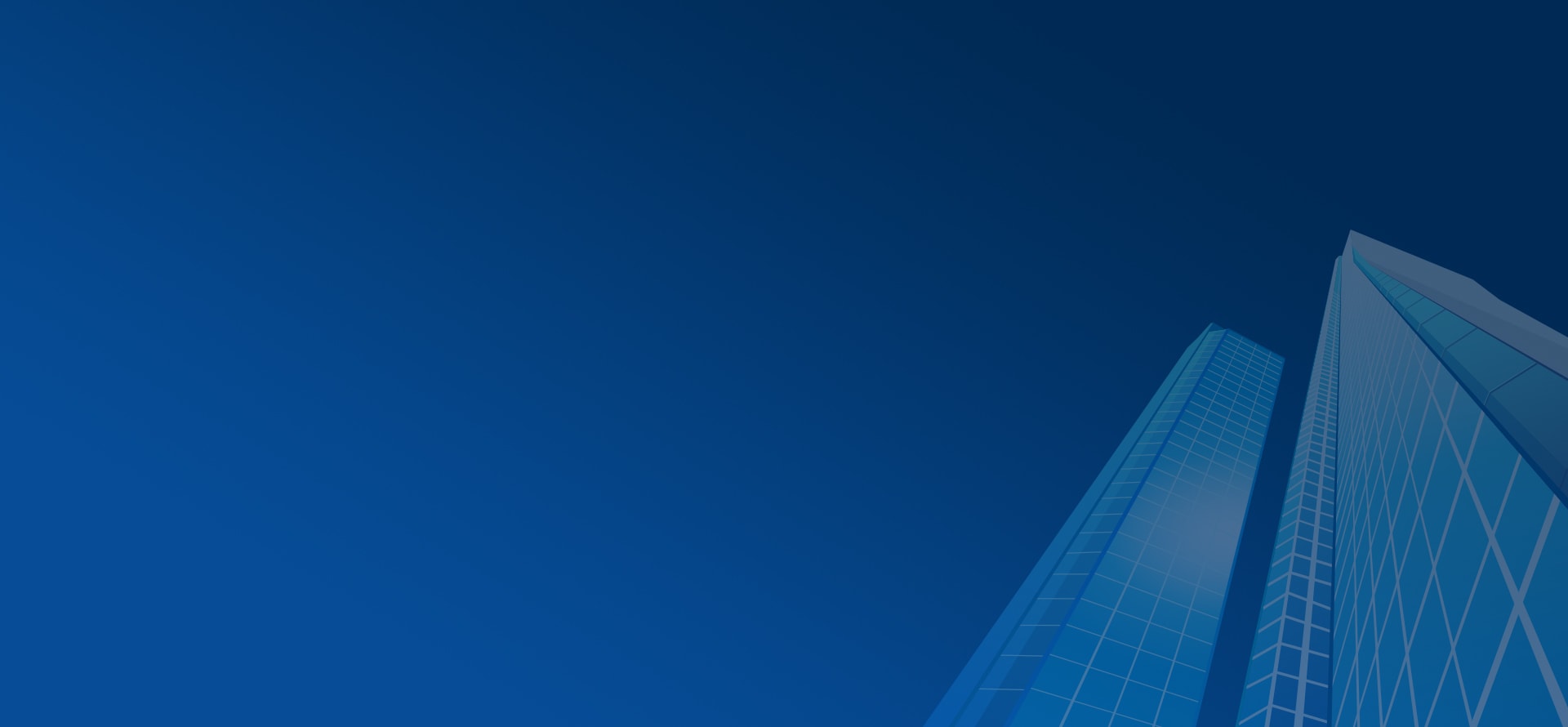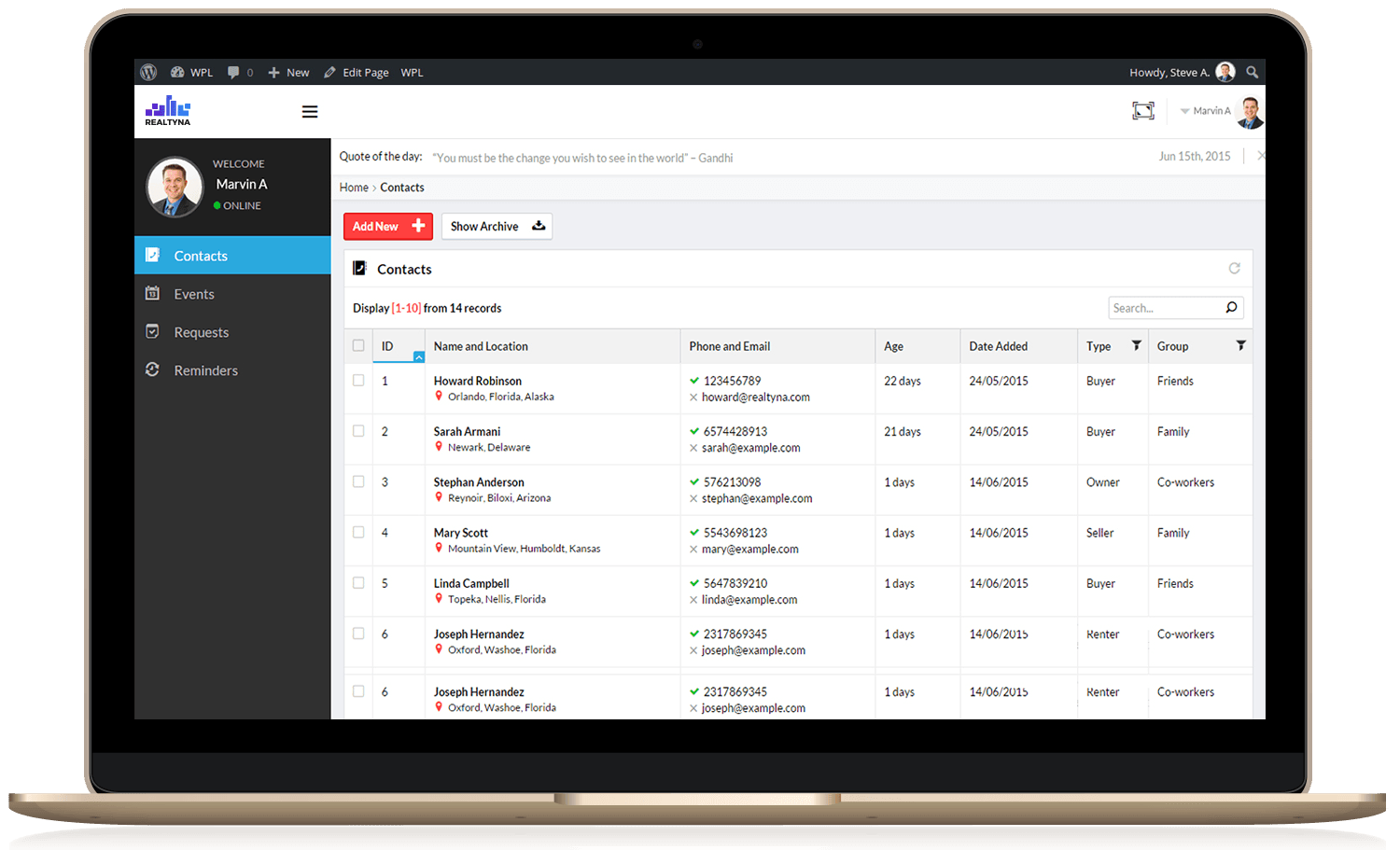 WPL -
REAL ESTATE CRM
For WordPress
Capture real estate leads
Monitor their online activity and collect
the necessary data from them
Build stronger relationship with your customers
Use lead segmentation tools to
increase your conversion rate
Better understand the pipeline of sales
Agent Suggested Search
A web-based Real Estate CRM
Every competitive real estate website needs to have a good CRM software. With WPL CRM you will be able to manage your leads all in one place. This powerful, yet simplified system for lead management automates lead-generation, follow-ups, etc. This enables you to manage your customers' needs/wants and track what your leads are interested in. Thus, you will be able to come up with even more appealing suggestions for your potential homebuyers. Its easy-to-use and easy-to-setup nature enables you to start using it right after the installation.
What WPL Real Estate CRM can do for you:
Captures leads through various online forms
Gathers the necessary information about them
Monitors their online activity (shows login history, list of visited properties and list of saved searches through APS add-on).
Gives you the authority to distribute roles in the system
Advanced form creator for managing contacts and requests

Administrators can adjust privacy, control and access levels

Outstanding user experience with the integrated user interface

Event Management and Reminder System

Advanced search filters for finding contacts, requests and much more

Ability to sell real estate CRM features through Membership Add-on

Support for unlimited agents and contacts

Admins control what fields are shown on the saved search feature for agents to set for the client.
1

Record the requirement of leads and follow them easier

2

Record the events by a fully functional calendar

3

Record to-do tasks and remind them by an email
1

Automatically assign the leads to Realtors/Agents

2

Provide the CRM tools to agents for keeping up with the leads

3

Monitor the activities and interests of the leads
1

Create Personalized Forms

2

Gather the personal data of website visitors

3

Generate Leads
5

The CRM helps agents find suitable properties for leads. A lead sends a request through the CRM form and the agent matches their request with available listings on the website.
4

Leads will be distributed between agents through different methods. Agents can monitor their lead activity on the website
3

Contact Agent – Request a Visit: Potential clients can provide you with their requirements and contact information by filling out a form.
2

Clients can search for properties on your website
1
CRM PRO+ CRM
You can sync your Realtyna CRM contacts with ZOHO CRM
Note: ZOHO CRM subscription fee and other charges may apply. Contact us for more details.
With ZOHO you will get advanced features such as:
Multichannel support (phone, chat, email, and social media)

Trend Analysis

Sales Performance Metrics

Sales Gamification

Territory Management

Custom Sales Processes

Automated Workflow

Workflow Alerts

Third-party App Integration Support

Advanced Lead Filters

Quote Generation

Deal Timeline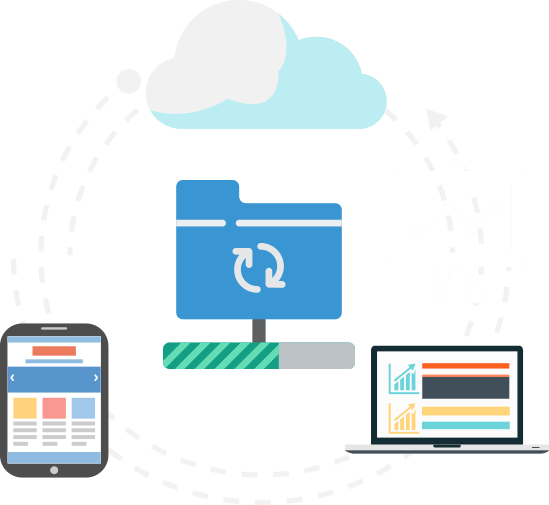 BONUS: With ZOHO you also will have access to apps for drip campaigns, live chat, and surveys. This will allow you to manage and market your leads all in one place!
Leads can contact you through the CRM form link (can be found on the property details page) and from a general CRM form as well.
Agents can enter information manually on the CRM Contacts Page. Each form consists of 2 sections:

'Contact Details'
'Requirement Details'

The CRM forms are based on an advanced data structure manager, called Flex. The website admin can manage (add, edit, remove) all the fields of the Contact Details, Request Details and other areas as well.
The agents are able to update the contact details, add information to the contacts and divide them into different groups.

Round Robin

: You can use the Round Robin algorithm to distribute leads

Lead Distribution Manager

(manager can be selected by the Admin)

Assign to

Property Owner

(registered agent)

If the contact is entered directly by the agent, it will be assigned to that agent and the contact info may become private and accessible to that agent only.
The agents are able to update the

contact details

,

add information

to the contacts and

divide

them into different groups.

If the contacts are registered users, each time they log into the website and visited properties or save a search (

Advanced Portal Search

required), these actions will be

saved in the system

and the owner of that contact will be able to view the actions. This information provides necessary insight about the interests of the clients and helps the agent

close the deal

with that specific client.

WPL CRM assists agents in

managing professional events

with their contacts and setting up

email reminders

for them.