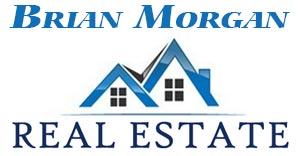 Maxwell Millowick

2

min read
31 Mar 2017
Posted at 13:37h
0 Comments
It is with pleasure I write this review for the WPL WordPress plugin. The WP Real Estate Plugin is to real estate websites what WooCommerce plugin is to online shops. It is highly packed with features and very customizable in all aspects. This is the best Real Estate plugin I have worked with. I tried a few before settling on WPL.
It is also very customizable after you learn how to use the powerful settings in the plugin. I showed my client the free version as a starting point, but explained a business really needs the full purchased version that comes with a ready made word press
theme
. It is fully worth the purchase price and it only took a few days to have a fully finished website. You could get it done in one day, or even just a few hours, it depends on how much styling you want. It really did shorten the development time. It is easy to follow the CSS and custom style your website if you use the inspect function in Chrome. The support is brilliant and the response time is quick and accurately addresses what your issue is. I would recommend you take the offer of a free one time setup with the PRO version as there is a lot of settings. I chose the learning curve and did most of the initial settings myself as I wanted to learn all of the features. Make sure your
hosting
solution is decent, (WPL needs some decent memory) and this plugin will reward you with quick page load times. The plugin loads the settings pages very quickly so I think there is some smart programming in the software. As a background I have 17 years experience as a web developer and web server manager. I switched to WordPress about 3 years ago as a development platform as I felt that WordPress had matured as a platform.
Read more
www.brianmorgan.com.au