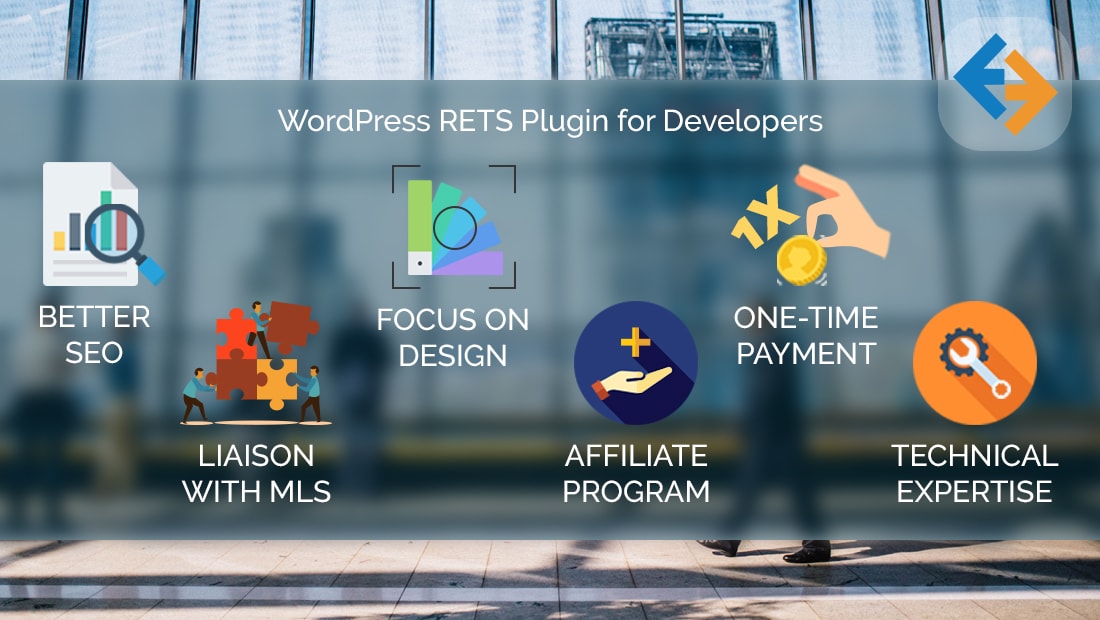 WordPress RETS Plugin for Developers
Posted at 12:13h
0 Comments
Realtyna's Organic MLS Integration is a WordPress RETS plugin designed to streamline the MLS data connection process for web developers.
If you are working on a website fed by IDX/RETS, Organic MLS Integration can speed the delivery of your project by freeing you to work on other aspects of the build.
Here are the top six ways Organic MLS Integration can help you deliver better real estate web projects and keep your clients happy.
1) BETTER SEO
Organic MLS Integration is an SEO powerhouse. Built on an organic data migration model, the plugin will add thousands of new indexable pages to your website. The property listing pages are not framed and they will not reside on a subdomain. In addition, each listing page will automatically generate metadata and keywords. We have more details on the SEO juice behind Organic MLS Integration here: https://realtyna.com/blog/best-wordpress-idx-for-seo/
2) FOCUS ON DESIGN
With Realtyna handling the RETS connection for your project, you will be free to focus on site design and features. In most cases, our work can be done simultaneously with your design work. The result could be a custom designed site with the power of a RETS connection, delivered faster and cheaper than the competition.
3) TECHNICAL EXPERTISE
We've been working to provide online real estate solutions for agents and developers for 10+ years. Our plugin is compatible with any MLS using RETS, and we've established RETS connections to more than 100 MLS in the U.S. and Canada. In addition, we are an approved member of the Real Estate Standards Organization. Every Organic MLS Integration purchase comes with one year of support, providing you access to our technical expertise even after project completion.
4) LIAISON WITH MLS
With a purchase of Organic MLS Integration we will liaison with the MLS on your behalf, which can expedite the approval and compliance processes for your RETS feed. We will coordinate the licensing paperwork and if there any technical issues with your feed we will work with the MLS until they are resolved.
5) ONE-TIME PAYMENT
Organic MLS Integration is sold under a one-time payment. This means if you have a RETS feed already or your MLS does not charge for one, we can establish up your data connection without monthly data access fees. This can help save your client money in the long run and allow them to own their IDX solution.
6) AFFILIATE PROGRAM
If you are happy with our products, you can earn a commission by including them in more of your development projects. We have details on the program and registration instructions here: https://realtyna.com/affiliates-faqs/
We'd love to partner with you on your next real estate web project. Contact us today for a free consult.