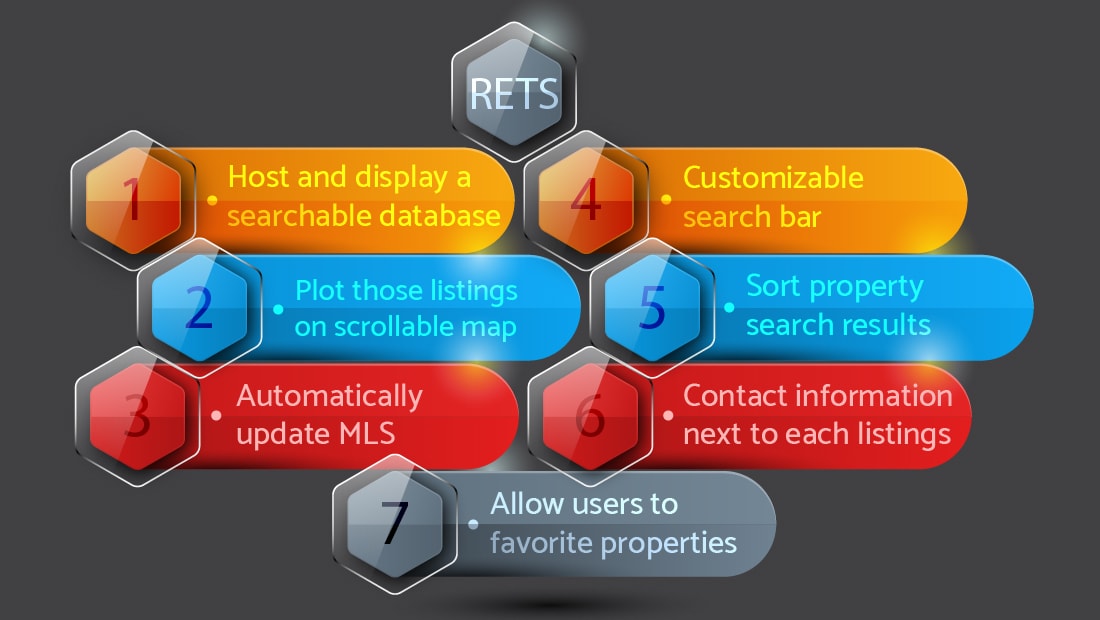 WordPress RETS Connector
Posted at 07:59h
0 Comments
Please note that the Real Estate Transaction Standard (RETS) has been deprecated and is no longer recommended for use in MLS/IDX integration. Consumers are advised to use the Real Estate Standards Organization (RESO) Web API, which provides a more efficient and secure way of accessing MLS/IDX data. We strongly encourage all users to transition to RESO Web API for a better and more reliable experience. Learn more
Realtyna offers a suite of software options to connect your WordPress site to your MLS RETS server.
Our signature product is Organic MLS Integration, which includes everything you need to connect to a RETS database and display properties on your WordPress website.
Like all of our software products, Organic MLS Integration is sold under a lifetime license with unlimited updates.
Organic MLS Integration is used with more than 100 MLS around the country and it is compatible with all RETS-based MLS technology systems.
The software strictly adheres to industry and regulatory standards.
Realtyna is an Approve Member of the Real Estate Standards Organization (RESO).
What to know more? Request a consult: https://realtyna.com/popup/request-a-demo/
FEATURES
With Organic MLS Integration your WordPress site will:
– Host and display a searchable database of MLS property listings
– Plot those listings on scrollable map
– Automatically update at a regular interval to download new listings that are added to the MLS
– Include a customizable search bar
– Include options to sort property search results by price, square footage, bedrooms, etc.
– Feature your contact information next to each listings
– Allow users to favorite properties
In addition, the software is flexible to allow for custom field mapping.
With a purchase of Organic MLS Integration, you are able to host your data on any server area of your choosing (providing it meets a minimum set of system requirements).
You can read more about the advantages of Organic MLS Integration over other IDX solutions here: https://realtyna.com/mls-idx-integration/
ADD-ONS
We also sell a number of optional add-ons that expand the base functionality of Organic MLS Integration.
These software add-ons include:
– Advanced Portal Search Add-on – This allows for your users to register to your site and save searches. When a new property populates to your site meeting their search criteria, they will be notified by email. In addition, the add-on provides for an AJAX-based search that instantaneously updates property results as a user scrolls across the map. More information here: https://realtyna.com/advanced-portal-search-aps/
– Neighborhood Add-on – This module will allow you to organize the MLS property listings imported through your RETS feed by community, neighborhood, or subdivision. You will be able to create individual pages for each community, add images, videos, and descriptions, and assign properties to this page. More details here: https://realtyna.com/neighborhood-for-wpl/
– Complex Add-on – This tool is useful for condominiums. If your RETS feed includes several MLS property listings in the same building or complex, you can use the Complex Add-on to create a unique landing page for that building. You can highlight the shared amenities in that building and assign property listings so your website users can see the available properties in it. Click here for more info: https://realtyna.com/building-complex-for-wpl/
– School Info Add-on – This add-on will supplement your RETS feed with school ratings data from the GreatSchools API. School details and ratings will appear in the property show page.
For a complete list of add-ons, please visit our shop: https://realtyna.com/wpl-shop/