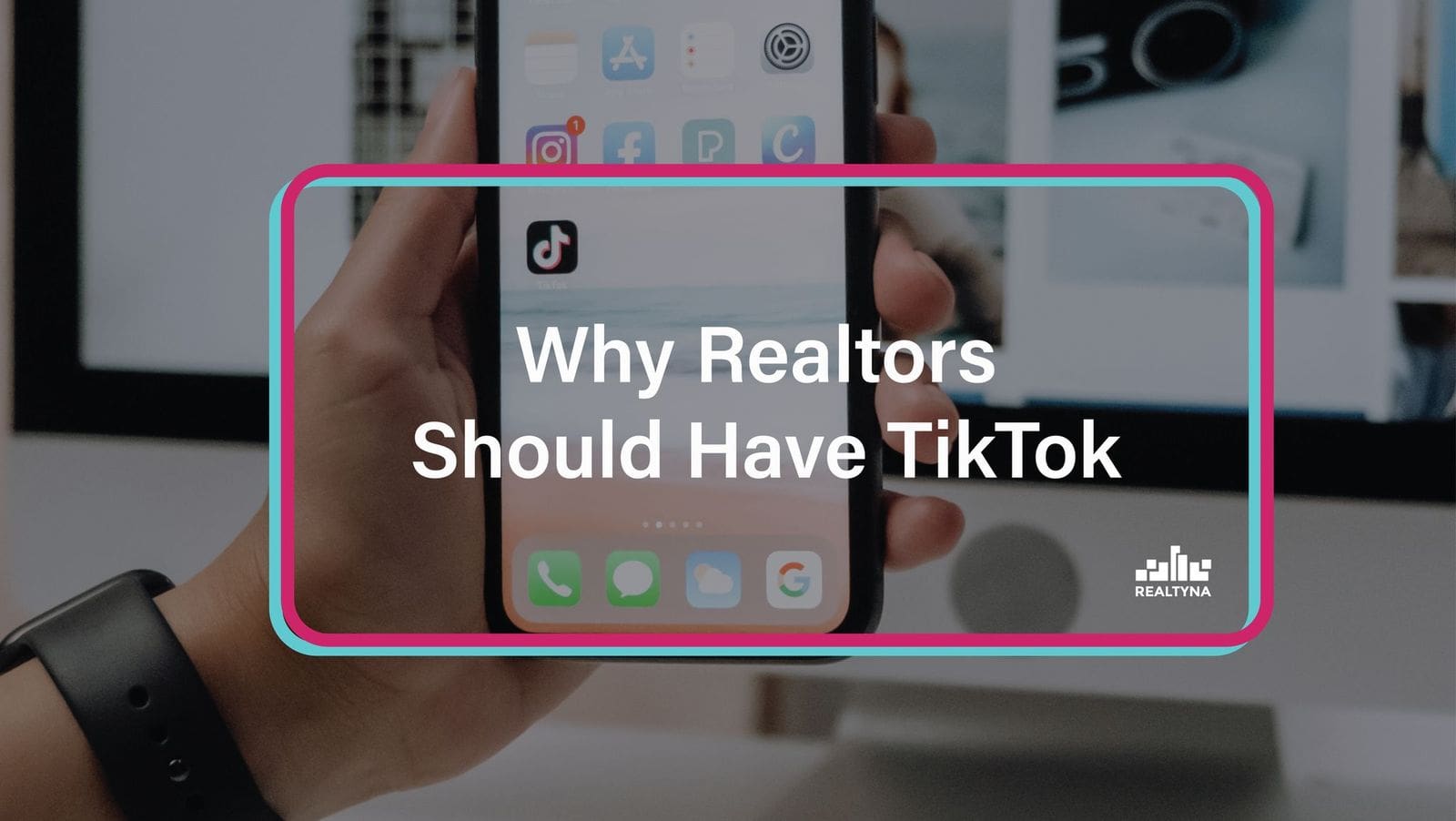 Why Realtors Should Have TikTok
18 Dec 2020
Posted at 11:00h
0 Comments
In today's reality, real estate professionals are getting closer to technology. Consequently, social networks have become more commonly used. Still, until recently, the social media platform TikTok has enjoyed no popularity at all in real estate circles. Moreover, many people had not even heard about it. Today, this app is one of the most influential. It is used by representatives of many fields. Initially, mostly humorous content dominated TikTok. Now, the content has become much more informative, diverse. On TikTok, you will find actors, influencers, businessmen, dancers. It is therefore not surprising that it turned out to be a very convenient and necessary application for real estate professionals as well.
In this article, I will try to discuss the main reasons why Realtors must have TikTok.
Opportunity to Make New Connections
Who does not want new contacts especially as a real estate professional? TikTok is an excellent opportunity for Realtors to increase their reference circle. The more people you know and the more people that know you, the more resources you have to move forward in your profession and the more potential you have to grow income. This will help you create avenues to reach your goals. The right people and the right audience will give you the right direction. Therefore, you can use TikTok for successful networking and to increase your opportunities in all directions.

TikTok Is Informative
In 2020, it became very popular to record videos that are informative as well as entertaining. If you want to get information on any topic in the form of video or just to gain awareness about real estate, you can use the search function and you will have access to a lot of videos related to the real estate field. From these videos you can get an experience that is not written on the Internet. You can not search it on Wikipedia, for example. Most importantly, you will spend very little time on all of this. TikTok videos are usually a few seconds long. In that short amount of time, you have the opportunity to get information that may be very helpful to you.
Awakens Creativity
Another interesting feature of TikTok is that you get a lot of inspiration through it. Creative ideas will help you to make your activities much more diverse. Decide on changes. Introduce new ideas. Take risks. You will have a greater desire to create many valuable things in your career. Listening to and sharing other people's experiences will help you keep moving in the right direction. You can also start new, exciting projects that will promote your professional growth and have a positive impact on your financial and professional situation.
Become the One
In order for this platform to be as profitable as possible for you, you must join. Become one of the real estate professionals on TikTok and start recording videos. It will give you a chance to become popular, learn interesting tips, gain people's trust, and attract new customers. With TikTok, you will be able to have a larger reference circle than you have today. You will be able to become much more interesting to your colleagues and clients. You will be able to discover hidden abilities that you may not even know about.
If you are a Realtor or a real estate professional ready for new challenges and hoping to develop, do not hesitate long. Become one of the Realtors on TikTok.
If you want to know more about TikTok as social media platform for Realtors and reels for real estate agents check out our blog.