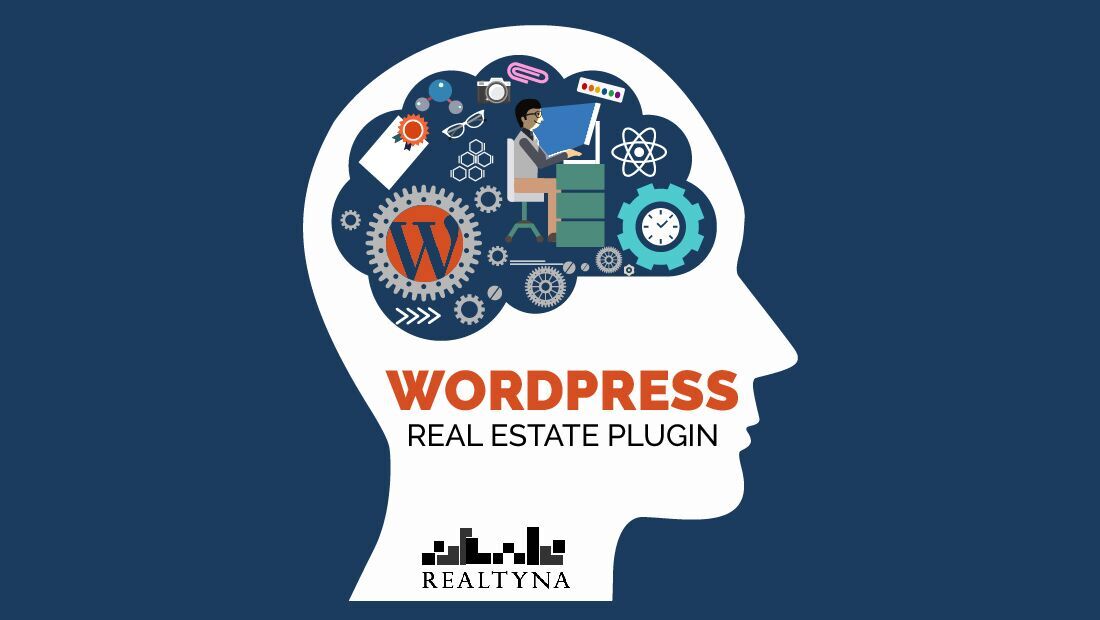 What To Look For in a WordPress Real Estate Plugin

Posted at 12:03h
0 Comments
If you are an agent or developer building a real estate website on WordPress, you have a lot to sort through, especially if this is your first time.
You could call each IDX provider and learn about the specifics of their plugin, but that will take a lot of effort.
To save you time, we've put together a list of the key differences between the WordPress real estate plugins available on the web.
TECHNOLOGIES
One of the primary differences between WordPress real estate plugins is the IDX technology used to display listings on your site. There is Organic, semi-organic, and framing.
Framing
Framing typically has the lowest upfront costs, but comes with a number of drawbacks: https://realtyna.com/blog/what-is-idx-framing/
Specifically, framing does not allow for search engines to index your listings pages. This can sap your SEO and limit the number of new clients you attract to your site.
Semi-Organic
Semi-organic will allow indexing of some of the data on your site, which is a better option for SEO. But some of the data will continue to be framed, which means you are not maximizing SEO. In addition, the more framed data you have on your site the less control you have over the listings.
Organic
Organic is the only IDX technology that allows you to host the entire MLS listings on your website servers, affording maximum SEO advantages and control over the listings data. We have more details on organic WordPress real estate plugins here: https://realtyna.com/blog/9-reasons-to-do-organic-idx-integration/
LEVEL OF DATA CONTROL
We mentioned that Organic systems provide more control over listings data. What do we mean by that? We'll start with how Organic works.
Organic systems take advantage of a RETS feed to import listings to your website servers and display them on your site: https://realtyna.com/blog/how-to-add-rets-to-wordpress-site/
Essentially this is a unique connection to your MLS database. As long as it is within MLS rules, you control how often listings update, what property types you import, whether to keep sold listings on your site, etc.
Framing and semi-organic systems can't say the same thing.
MULTI-RETS
You also should check if the WordPress real estate plugin is multi-RETS compatible. This can allow you to connect your website to multiple MLS and download listings to a single searchable database.
HOSTING
Some WordPress real estate plugins also may allow for self-hosting. This means MLS listings displayed on your site are hosted on your website servers, which will allow them to be indexed by search engines. Self-hosting has the added advantage that if you ever change IDX providers or MLS, your listings data will not be lost: https://realtyna.com/blog/how-can-i-host-my-own-mls-database/
PAYMENT
WordPress real estate plugins also will come with different payment plans. Most framing and semi-organic plugins will try to lock you into contracts and monthly payments because you don't actually own the software. A very limited number of IDX providers will allow a one-time payment for you to own the code. If you are looking to display listings on your site for several years, you may find the one-time payments are cheaper in the long run: https://realtyna.com/mls-integration-for-wpl/
THEMES
You should check the themes you WordPress real estate plugin is compatible with. Some plugins come with their own themes. Others are designed for use with popular third-party themes. Pick a theme and find a plugin that is compatible.
LEAD CAPTURE TOOLS
Many IDX providers will offer various options to upgrade your IDX software. This can include lead capture features such as saved search, forced registration, CRM, etc. You should find out what is available and how easy it is to add-on at a later point.
SUPPORT
Lastly many WordPress real estate plugins offer various levels of support. Some come with a year of support with the purchase. This is good if you are building a real estate site for the first time and you'd like some extra technical assistance along the way.
Check out our portfolio to see how your site might look with Realtyna's Organic WordPress real estate plugin: https://realtyna.com/portfolio/