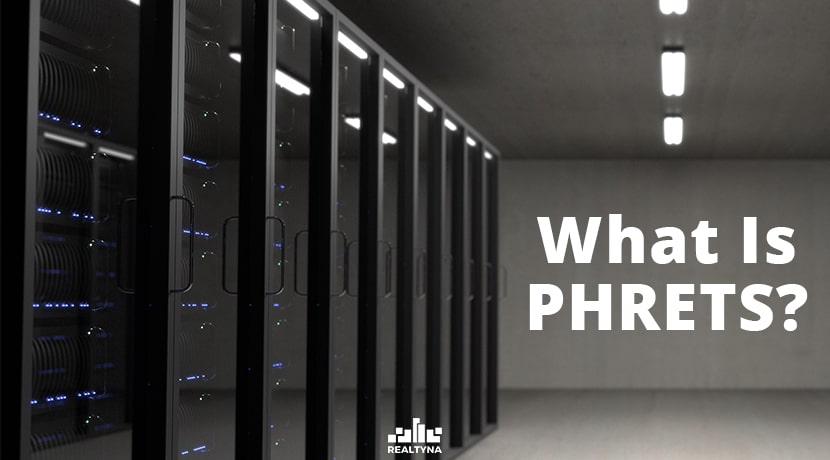 What Is PHRETS?
10 Jun 2020

Posted at 11:00h
0 Comments
Please note that the Real Estate Transaction Standard (RETS) has been deprecated and is no longer recommended for use in MLS/IDX integration. Consumers are advised to use the Real Estate Standards Organization (RESO) Web API, which provides a more efficient and secure way of accessing MLS/IDX data. We strongly encourage all users to transition to RESO Web API for a better and more reliable experience. Learn more
PHRETS is a free, open source library that helps web developers access a RETS server and download listings.
First released in 2006, PHRETS combines the functionality of RETS with the PHP language for web development. For thousands of real estate agents around the nation, PHRETS supports MLS data transfers and speeds project delivery for IDX sites, portals and other applications.
What Is RETS?
RETS or the Real Estate Transaction Standard is a framework for real estate data transfers. Developed in 1999 and managed by RESO, RETS standardizes how different systems communicate with listings data and helps foster cooperation in the real estate industry.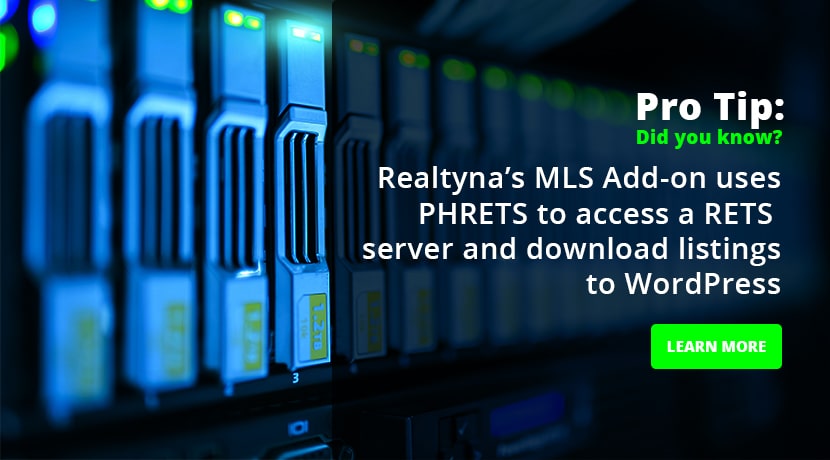 What Is PHP?
PHP is a free, open source scripting language used in web development to create dynamic applications. Created in 1994, PHP now powers hundreds of millions of websites and commands a large, dedicated community of programmers.
What Can I Do With PHRETS?
As a developer, you can use PHRETS to bring RETS functionality into your PHP code. Specific functions allow you to connect to a RETS server, get metadata classes and query listings.
As a real estate agent, PHRETS backed software, such as MLS Add-on, can bring organic listings to your site and power your IDX display.
For more from the Realtyna blog, check out How to Build WordPress Real Estate Websites Faster and Serve More Clients and How to Add IDX to WordPress.