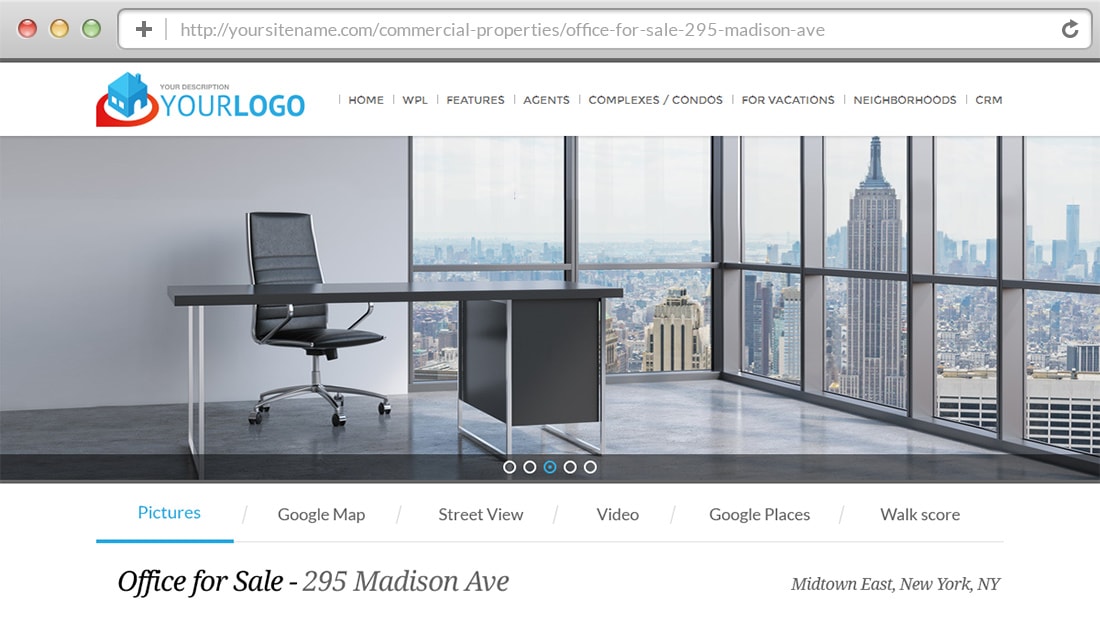 Using WPL For Listing Commercial Properties
07 Jun 2013
Posted at 13:17h
0 Comments
The market for commercial properties have increased a lot in the past years and some companies have made it their number one listing market. In order to support this growing need, WPL Pro has some tools made especially for this purpose:
Realtyna® Company
1- It is possible to define different types of commercial properties in WPL and add listings for sale or for rent.
2- Through the Flex system, WPL is capable of making fields specific to property types as office, store, etc.
3- Also, through the Flex system you can have rooms for offices and bedrooms for residential buildings. Or you can define different types of amenities or features for a commercial property.
4- Through the Building Complex Add-on, you can easily list and categorize commercial/residential properties within
a building complex.
5- Integrating your website with your MLS Provider, pulls out the list of Commercial Properties and show it your way on your own website.
6- It is possible to see important places near commercial building using the google map or walk score services.
7- It is also possible to show agent information for each commercial property and the ability to contact them through a form.
All the features above, in addition to a variety of other features and add-ons, such as flexible design, agent info, etc., would make a perfect Commercial Real Estate Website with no extra effort.