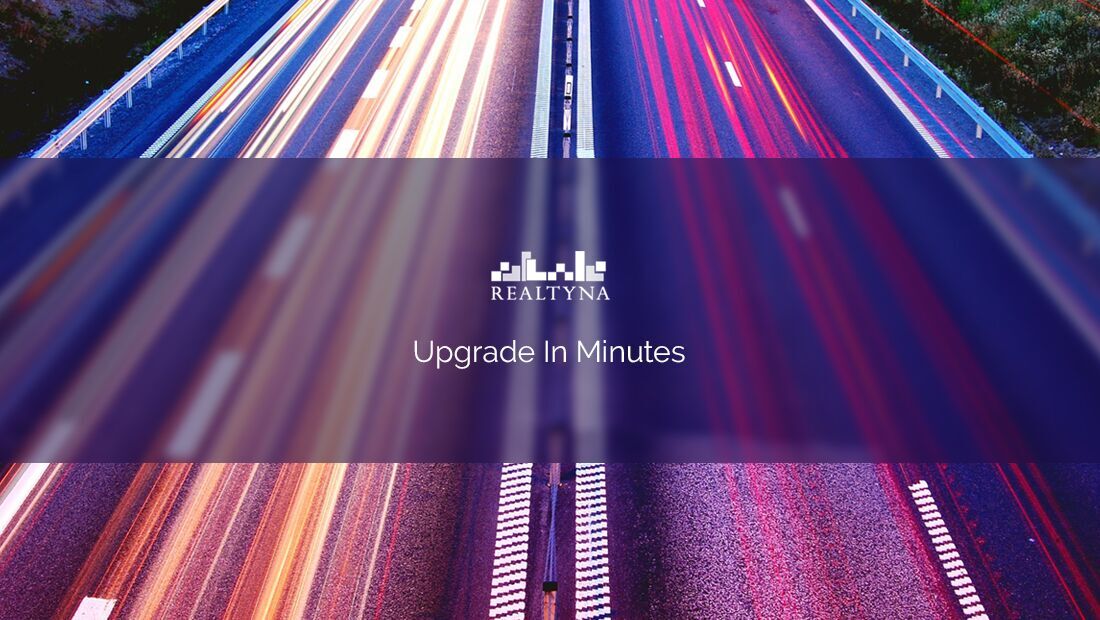 Upgrade Your Real Estate Website in Minutes With These 8 Tips
28 Feb 2018

Posted at 16:51h
2 Comments
Give your real estate website a quick jolt with these upgrade tips.
Real estate agents are always looking for a quick fix to their online woes.
How can I generate more leads without shelling out to build a new website?
How can I rank higher in search engines without spending eight hours a day blogging?
These are common questions we hear from clients.
Unfortunately, there is no silver bullet.
But there are a few things you can do quickly to give your real estate website a shot in the arm.
These tips won't turn around your fortunes.
But they will allow you to upgrade your real estate website in minutes.
CREATE A NEW NEIGHBORHOOD PAGE
Real estate agents are community experts. They know the comings and goings better than anyone.
But many do not maximize this knowledge in a business context.
Neighborhood pages are some of the best ways to do this.
They allow you to develop a niche, boost your SEO, and generate credibility for your business.
If you have neighborhood pages, add a new one. You can never get too specific.
If you are adding your first neighborhood page, here are some pointers:
•Your neighborhood page should include available properties, as well as important amenities in the area. This could be a popular coffee shop, or a park.
•Include statistics such as demographics, home values, median income, and recently sold properties.
•Include testimonials from residents explaining why the neighborhood is a good place to live.
We have more details here: https://realtyna.com/blog/how-get-my-real-estate-site-page-one/
ANSWER A COMMON QUESTION
There are probably a few questions you get over and over again.
It may be a sign that the information is not readily available on the web. Be a resource and put it there!
This is a quick way to attract leads. And it helps build you credibility as an expert.
Next time someone searches this question on line, they'll find your site.
And if any one asks you by email, you can simply provide the link.
ASK A CLIENT TO WRITE A REVIEW
If you have reviews on your website already, great. You are off to a good start.
Now add another.
Reviews and testimonials are hugely important because they provide social proof.
They boost your credibility and back up your claims about your business.
For maximum benefits your reviews should be upgraded regularly with fresh client accounts.
It takes only a few minutes to pick up the phone and call and old client.
POST PHOTOS OF YOUR OFFICE
The goal for you website should be to provide the information your clients need, and to make a personal connection with them.
One way to do that this to introduce them to your office and team.
So take some photos of the office.
Get some candid shots of your colleagues at work.
This will help your clients build a sense of familiarity with you.
The more comfortable they are they more likely you will have a positive, productive interaction with them.
ADD A PRICE REDUCED TAG
Tags are a great way to highlight important properties in your portfolio.
Scroll through your properties and find those that have seen price reductions.
Tag them and list them to a separate page on your website.
This provides two benefits:
•It makes it easier for your leads to find the information they need.
•It build demonstrates how dynamic the housing market is.
Both of these will create a sense of urgency and keep your clients coming back to your site.
We have more on tags here: https://realtyna.com/wpl-more-add-ons/
ADD A LIVE CHAT PLUGIN
Live chat is a great call to action.
It provides a way for clients to get quick answers.
And it provides a way for agents to quickly capture leads.
There are several chat plugins for WordPress.
Installation is easy. In just minutes you'll have a new way to interact with your leads.
Just make sure you respond quickly!
REPAIR BROKEN LINKS
Each broken link is a blemish on your website.
It shows a lack of attention to detail. And it can frustrate leads.
So take a minute and run your website through a broken link checker.
There are plenty online.
It's a quick way to make sure you are not losing leads.
ADD KEYWORDS TO LISTINGS DESCRIPTIONS
Good keywords can be the difference that gets your site onto page one.
You probably already have them throughout your site.
But did you know that keywords can be included in listing descriptions too?
They can. And they can provide a huge boost to your SEO.
So take a few minutes. Find some key properties in your portfolio.
And add keywords you think your clients would search to find this property in its description.
This is the ultimate niche marketing, but it will pay off.
For more keyword tips, check out this blog post: https://realtyna.com/blog/idx-seo-everything-you-need-to-know/
You don't need to start from scratch to upgrade your real estate website.
The fixes listed above will take only a few minutes and they will help you attract more leads.
For a list of sites doing this well, check out our portfolio: https://realtyna.com/portfolio/