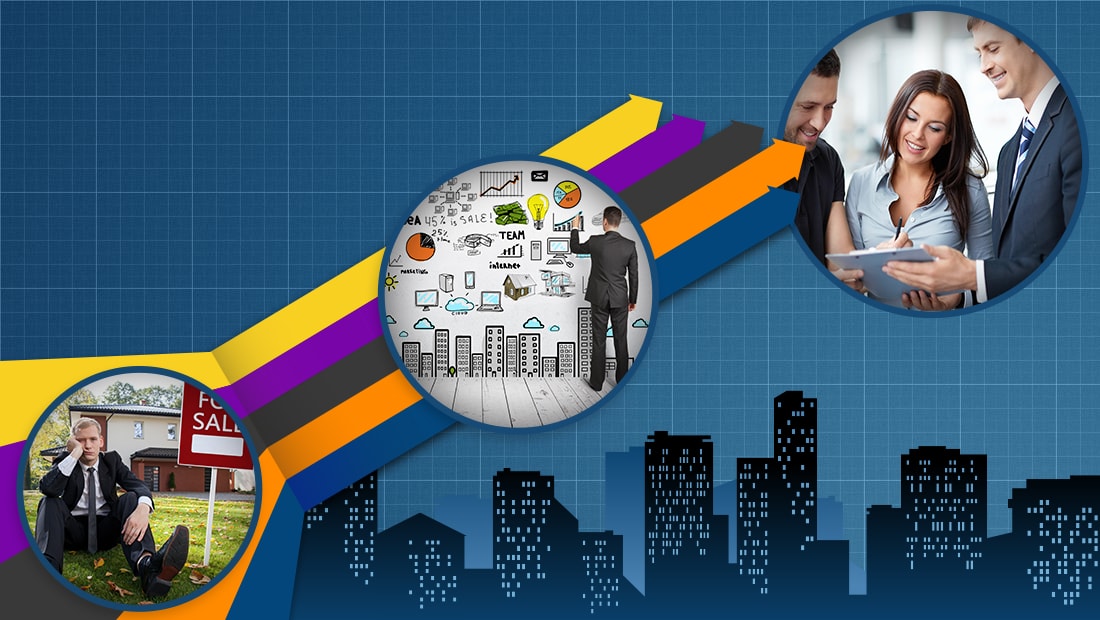 Preparing for 2016
Posted at 10:27h
0 Comments
LET'S GET READY FOR A SUCCESSFUL 2016!!
Everyone in the real estate industry knows that serious buyers are looking at property 3-6 months before they buy. So, any consumer looking to purchase in January or early spring are looking now. And where are they looking? You got it – online. By focusing on your brand recognition and value proposition in the market and taking care of a few other things now, you will be way ahead of the game and sure to have a solid pipeline in the New Year!
To help you get started, we have provided you with some ideas to kick start your creative engine!!
STAND OUT – ON LINE
Everyone is online. So, make sure you grab their attention by creating a fabulous strong, professional online image with tons of raw, organic information and fresh listings! Online consumers don't know you, so they are only basing their opinion about your expertise and professionalism by what you have provided for them online. A professional photo of yourself (no selfies), strong branding, rich content, your value proposition, testimonials and all of your area listings are the first steps to capturing that online lead! Remember – it takes a couple of months to build that powerhouse – so now is the time! When that online consumer is ready to move forward, they will be confident that YOU are the one they should reach out to first because of the powerful online presence you have presented as well as all of the rich information.
SEE IT AND YOU WILL ACHIEVE IT
It's true – when you don't have a written plan of clearly defined goals, chances of reaching them are decreased because you aren't focused on them daily. You are only faithful to the daily acts and habits that consume your day.
A business plan doesn't have to be an overwhelming project. Rather, it can be a really effective, easy roadmap to help you clarify your objectives and plan how you are going to achieve them. To have a strong foundation to build your own business plan for 2016, analyze what has worked for you and your brokerage this year, what's not working, and how you can combine what you did that gave you results and change what you had done that didn't prove to be fruitful. Be positive and proactive in the coming year. But, don't wait until January – be ahead of game so January brings results and leads!
BUILD THAT PIPELINE – IT'S A PEOPLE BUSINESS!
This industry is completely all about people. The bigger your sphere, the more opportunity you have to close deals. Only you know how much money you want to make in the coming year. And only you know approximately how much commission you need to make on each sale. So, only you know how many people you have to reach each month in order to obtain your lead conversion goals. If you close approximately 2% of the people you talk to and you want to have 4 new clients every month, you will want to reach about 200 people a month, or about 50 people a week.
How do you find these contacts? There are several ways, such as door to door, cold calls, touching base with past clients, of course seizing the online opportunity to generate leads through your website, signing up for a coaching program, round table with colleagues, take business cards to your children's baseball games or dance classes… sign up for a sport or cooking class yourself. Join a professional group. You can also buy a table at a bridal show or a real estate convention, hook up with a mortgage guy, a home inspector and a lawyer and offer a presentation to prospective 'First Time Buyers'… ANY opportunity that allows you to meet new people is an excellent opportunity.
ADMIN
Another important area of turning those leads into dollars is taking care of the administrative side of things. Often, agents are so busy just trying to close deals, it is difficult to stay organized and follow up on leads. This year, try to make it a part of your day to allot an hour to keeping yourself organized and follow up with leads so you don't miss any opportunities. Maybe a centralized database (https://realtyna.com/crm/) that has all of the contact information and important details for your clients, prospects, leads and your professional sphere is something to think about if you don't already have this system. This crucial data should be available to you at all times – whether you are at the office or on the road.
Happy Planning – Here's to a great 2016!