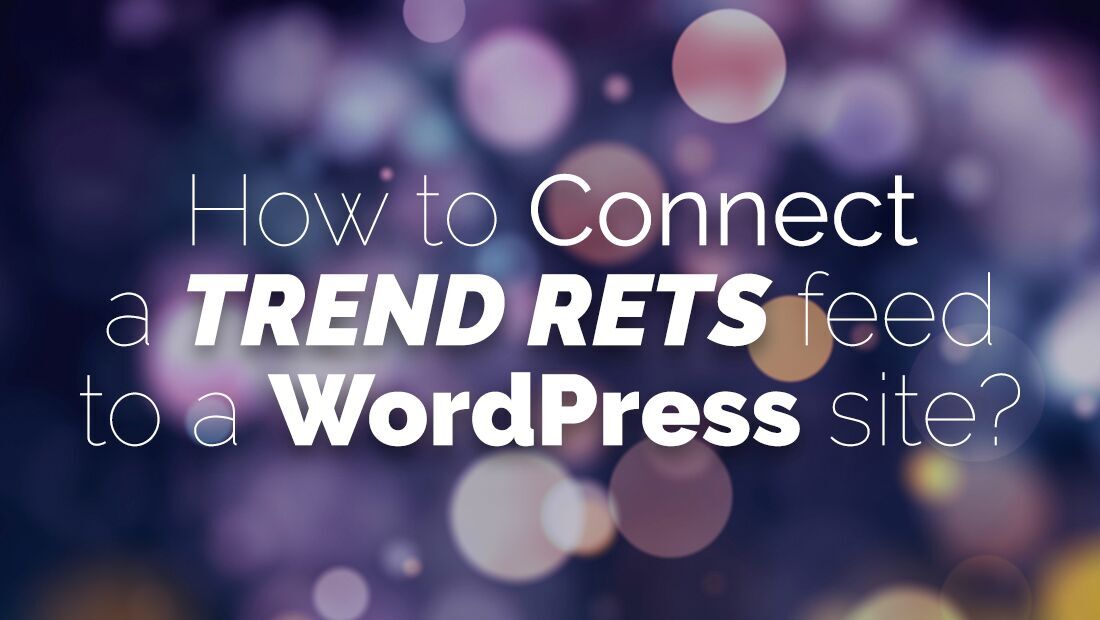 How to Connect a TREND RETS feed to a WordPress site?

Posted at 14:27h
0 Comments
In this blog post you will learn how to connect a TREND RETS feed to a WordPress site.
TREND is one of the largest MLS on the east coast covering 27,000 agents and brokers in New Jersey, Pennsylvania, Delaware, and Maryland.
It is also a member of the Mid-Atlantic behemoth Bright MLS, which combines 9 MLS across 6 states.
Now you can connect a TREND RETS feed to your real estate WordPress site with Realtyna's Organic MLS Integration.
WHY DO I NEED A TREND RETS FEED?
Do you want to be among the top agents/brokers for the Philadelphia region? It's going to be very difficult if your IDX display is a frame.
The reason is that framing saps the SEO value from your site, leaving you low in the search engine results rankings. You can overcome this by paying for search engine ads, but this is going to cost you and it will provide only a temporary boost.
A better system would provide for indexable IDX listings that are "readable" by search engines. This is exactly what Organic MLS Integration provides.
Each listing in the TREND database will be imported to your website servers and regenerated in the form of a WordPress page with a unique url. It can be 100 GBs or more of new listing pages, each a possible result for a relevant client web search: https://realtyna.com/blog/best-wordpress-idx-for-seo/
WHAT EXACLTLY IS ORGANIC MLS INTEGRATION?
Organic MLS Integration is a software package for WordPress to connect to the TREND MLS database via RETS, import the listings, and display them on your site.
It's an alternative to many IDX products you see advertised on the web, moreover it is designed to provide you superior SEO.
We have more details on how Organic MLS Integration works here: https://realtyna.com/blog/how-organic-mls-integration-works/
WHAT ELSE DO I NEED TO KNOW?
•No Monthly Fees
We sell our software for you to own, so this means if you have a TREND RETS feed already, there are no monthly data access fees from Realtyna.
•Easy to Use
Organic MLS Integration combines the power of a TREND RETS feed with the usability of the WordPress platform. All website configurations are made in an intuitive admin panel the software adds to the WordPress back-end. You can test these configurations with a free admin demo here: https://realtyna.com/popup/request-a-demo/
•Flexible
Organic MLS Integration includes a number of widgets that can be activated or modified, including search bar, sort options, photo slider, property gallery, featured agents, and more.
•Lead Capture
Out-of-the-box, Organic MLS Integration includes request-a-viewing, contact agent, social media share, and favorites. But we also provide several advanced tools as optional add-on's including forced registration, saved search, and CRM: https://realtyna.com/blog/9-ways-to-generate-leads-in-real-estate-sites/
WHAT IF I WANT TO ADD TREND AND ANOTHER RETS FEED
No problem. Organic MLS Integration can support two or more RETS feeds into a single database on your site.
HOW DO I GET STARTED?
If you have a TREND RETS feed already, contact us. We can start your project immediately.
If you don't have a TREND RETS feed already, don't worry. We can guide you through the process to get one: https://realtyna.com/blog/how-can-i-get-a-rets-feed/
Or we can add you to our vendor account.
Watch our video
Read more about WPL Here.