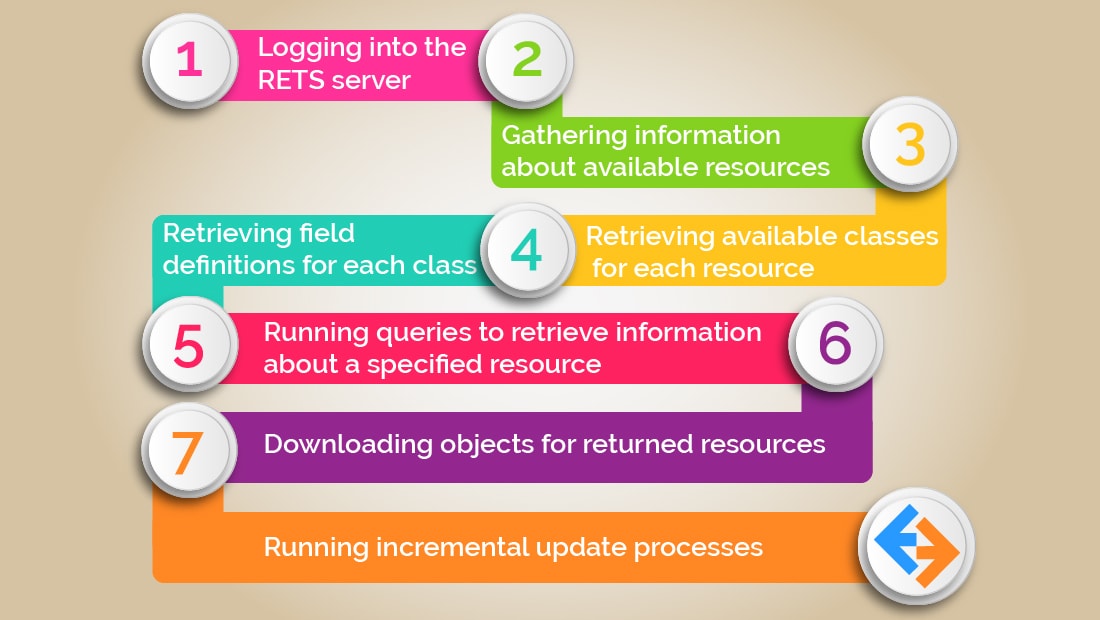 How can I add a RETS feed to my WordPress website?
Posted at 14:20h
0 Comments
Please note that the Real Estate Transaction Standard (RETS) has been deprecated and is no longer recommended for use in MLS/IDX integration. Consumers are advised to use the Real Estate Standards Organization (RESO) Web API, which provides a more efficient and secure way of accessing MLS/IDX data. We strongly encourage all users to transition to RESO Web API for a better and more reliable experience. Learn more
If your MLS offers a RETS feed, you can use it to improve your IDX display and boost your site's SEO.
To do this you will need to access the RETS server and use several queries to discover available resources, download data, and run incremental updates.
The process can include:
– Logging into the RETS server
– Gathering information about available resources
– Retrieving available classes for each resource
– Retrieving field definitions for each class
– Running queries to retrieve information about a specified resource
– Downloading objects for returned resources
– Running incremental update processes
You can find more information about WordPress RETS Integration here and here. The Real Estate Standard Organization lists a number of tools to assist with the above commands on its website here: https://www.reso.org/tools/
The National Association of Realtors also extensive documentation on RETS here: https://www.nar.realtor/retsorg.nsf/pages/docs
Organic MLS Integration
For those that don't have the time or experience to handle these procedures Realtyna offers Organic MLS Integration for WordPress.
Organic MLS Integration is a software package that allows you to host and display property listings from your MLS on your WordPress site.
All Organic MLS Integration software purchases include free installation, configuration of your RETS feed and one year of technical support.
Just provide the feed, and we'll take care of the rest. Soon your WordPress will be a powerful and rich as the hundreds around the U.S. and Canada already using Organic MLS Integration: https://realtyna.com/portfolio/
With Organic MLS Integration, each of the of property listings on your MLS will be stored in tables on your servers and regenerated in the form of a WordPress page on your website.
These pages will have unique urls and they will be indexed by search engines, which can help move your website up the results pages.
In addition, Organic MLS Integration is flexible. If you need sold listings imported to your site, and they are made available by your MLS, we can import this data to your site and include it in your property search display.
We also can configure your feed to focus on a specific location or property type to help your website match your business model.
Contact us today for a personalized demo or visit our public demos here: http://wpl28.realtyna.com/