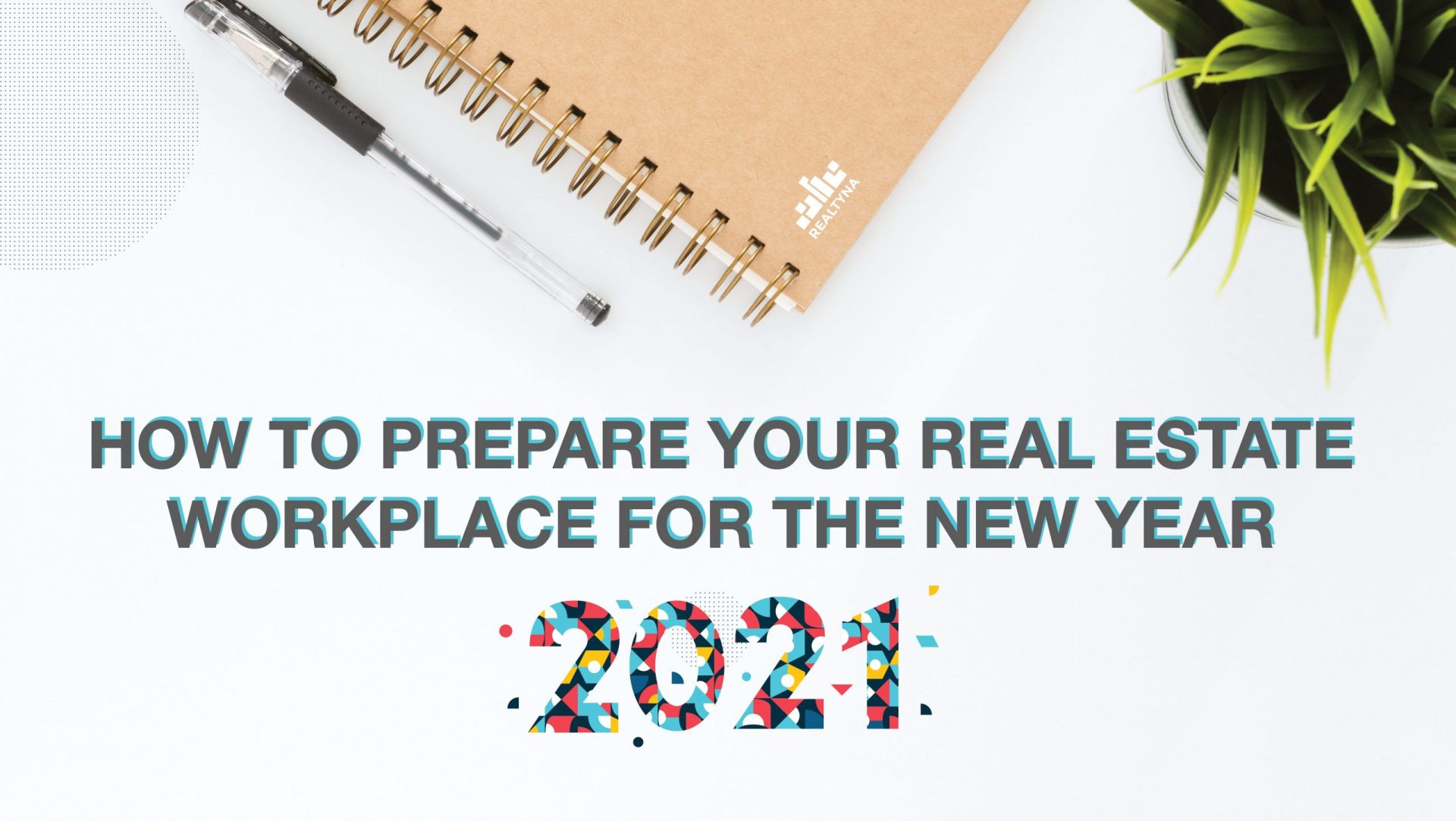 How to Prepare Your Real Estate Workplace for the New Year 2021
02 Dec 2020
Posted at 11:00h
0 Comments
There have been many changes in the real estate industry this year. One of the most particular changes concerns the form of customer relations. The global pandemic has reduced face-to-face meetings as much as possible and increased the use of technology in communities around the world. Online conversation with clients, online sales, online display of homes… Zoom has become an integral part of the life of every agent, broker and realtor.
Video meetings may not sound so fun and exciting anymore. But a new year is arriving, and with it, you can take a new approach to your work environment. In this article I will try to give you some important tips that will help you to make your workspace updated and original.
Take Care of the Background
In order to make the New Year mood contagious not only for you but also for your client, make sure to change the wallpaper that you have during the video calls. Add to it Christmas decorations. Make sure the details you add are clearly visible in the shot. Match all the decorations to the color of the wall to make it easy to see. A little Christmas spirit can create a welcoming atmosphere and make your work process more productive.

Do not Overload with Unnecessary Details
It is very important to include New Year details in the work process. However, keep in mind that not everything extra is worth it. Try to be moderate not only when decorating the background, but also when arranging the whole workspace because concentration is very important in the work process. So for quiet and productive work, choose to have less decorations on your desktop and try not to overlook any details. You may include flickering garlands and glitter. Make sure it will all match the place, the lighting, the corner of the room, the color, etc. The less busy your scenery is, the less you will feel tired and have trouble concentrating.
Use Christmas Colors
To feel the real holiday spirit, be sure to use the colors associated with the holidays: green, red, white … It would be great to also enter the details that are associated with the holidays. Have an image of Santa Claus, or a miniature Christmas tree, in the workspace. In short, it reminds you at every moment that this magical time of year is coming and you have the opportunity to change your career, business, relationships and life for the better.
If you want to know more about best business practices for realtors in 2021 and how to become a green realtor check our blog.