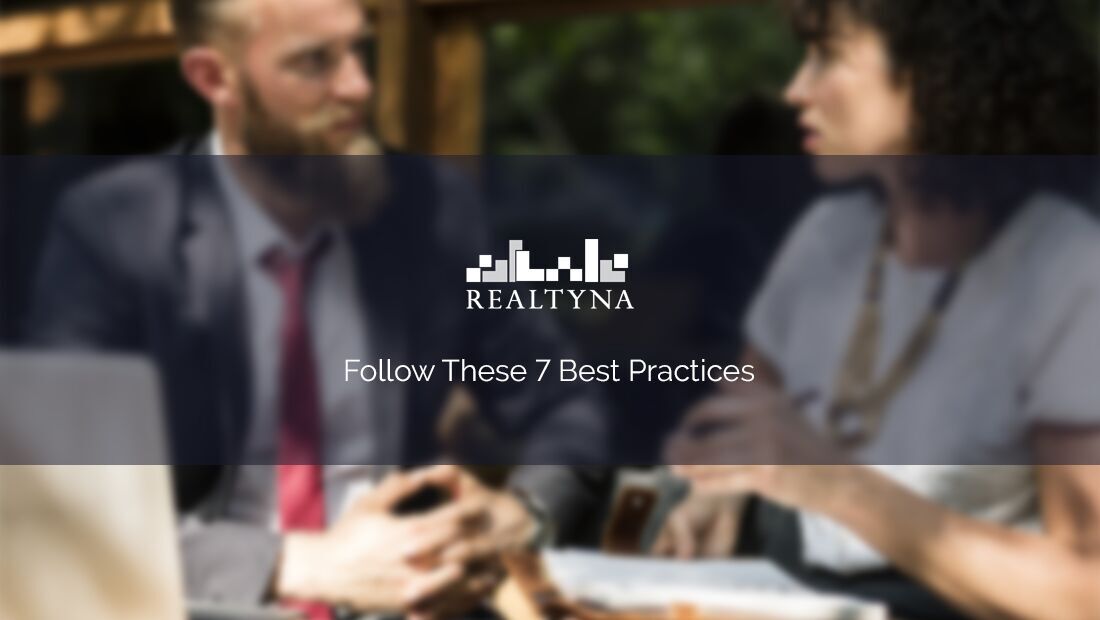 Follow These 7 Best Practices For Real Estate Websites That Convert
26 Feb 2018

Posted at 17:11h
0 Comments
In this blog post you will learn some best practices to improve conversion rates on your real estate website.
The trends are the same industry wide.
More and more home buyers are turning to the web.
This means agent websites are becoming more and more important.
They are quickly becoming the center of the home buying experience.
Think about it.
An agent website is a link to the MLS.
It's a publishing platform for home buying information.
It's a resource for market information.
It's a portal for finding and communicating with agents.
To make the most of all of this, you need some sort of guide.
So we created one.
Follow these 9 best practices for real estate websites that covert.
ORGANIC LISTINGS
With more people looking online for homes, there is also more competition.
So you need to make sure your site results.
The best way to do this is with organic listings.
Organic listings are IDX listings that are easily readable by search engines.
This will provide more pages on your site that can appear in search engine results.
And it will help with your ranking so you appear higher on the list.
We have more on organic listings and how they work here: https://realtyna.com/blog/how-organic-mls-integration-works/
IDX SEARCH ON HOME PAGE
You should use organic listings to attract more visitors to your site.
Once they are there, give them what they want.
Keep your IDX search prominent on your home page.
Nothing invites home searches like a beautiful property photo, clean search bar and the words "Find your home."
Here's a Realtyna client that does a good job with this: https://www.doorwaysteam.com/
Another option is to put a carousel of featured properties there.
This will bring a sense of activity to your site.
It will create a sense of urgency by demonstrating that the housing market is active.
INTERACTIVE FEATURES
You want to encourage your leads to engage continuously with your site.
So make sure you have interactive features consistently throughout.
This should include property maps, mortgage calculators, home tour videos, etc.
You also should layer your features so one leads to another.
For example, a property map should lead to a search, which should lead to a photo gallery, which should lead to a video.
Luke's tip #1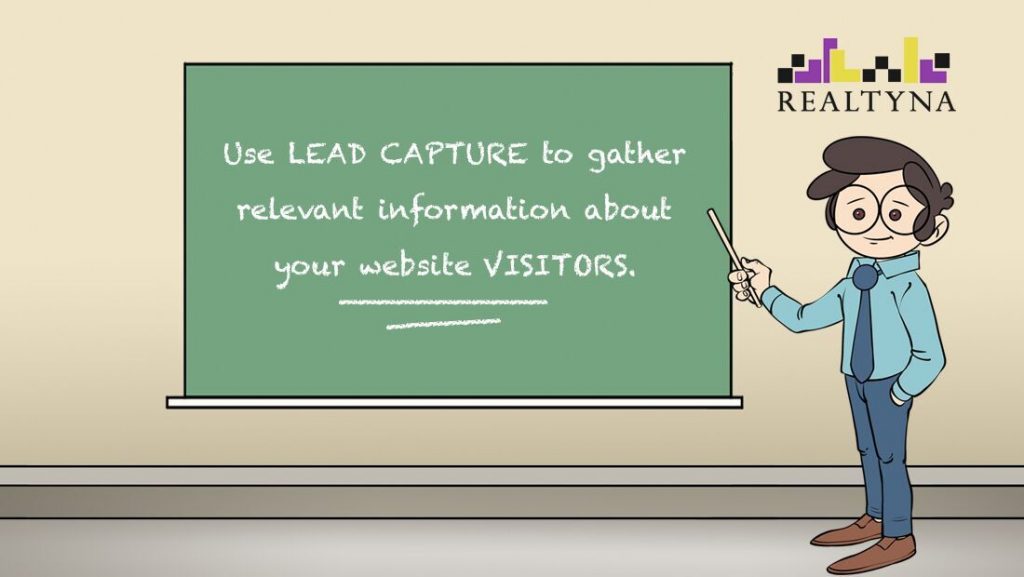 Remember that these interactive elements are a means to an end.
Each one should include a way for you to learn more about your leads.
This will help you market more efficiently and covert sales.
Here is more information on lead capture tools and how to apply them correctly: https://realtyna.com/blog/9-ways-to-generate-leads-in-real-estate-sites/
RELEVANT CONTENT
In online marketing, content is king.
So make sure you are updating your blog.
If you are running out of ideas, here are some more: https://realtyna.com/blog/what-should-i-write-about-on-my-real-estate-blog/
The more content you can produce, the more search engines will have to index, and the better your site will rank.
You also should focus on the value add.
What can you add to the home buying experience to attract new clients.
This could be a home buyers guide so your clients know what to expect during the buying process.
Or it could be market reports so your clients know how real estate is trending in their community.
BACK LINKING
To boost your web visibility you also want to spend some time generating back links.
These are links sprinkled throughout the web that point back to your site.
These will help you generate more leads, but it also will help your page ranking on search engines.
Here are three quick ways to generate back links:
1) Register your business online. There are a number of business databases on the web: YP.com, Yelp, LinkedIn, Foursquare, etc. Each one creates a new back link for you.
2) Post in groups. Look for business or professional groups related to your work, post in them, and stay active.
3) Cross post on related blogs. There are no doubt other blogs producing similar material to yours. Cross post with them to expand your audience.
Luke's Tip #2: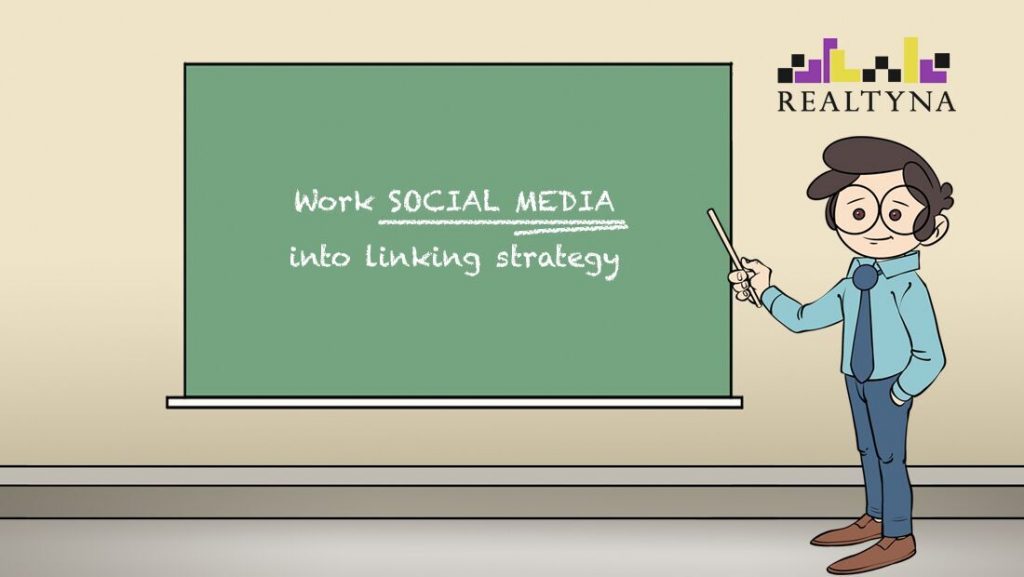 One of the best ways to create back links is to get people to share your material on social media.
So keep your accounts active and include social media share buttons on your website.
Here are some more tips for real estate social media: https://realtyna.com/blog/reasons-why-real-estate-agent-have-facebook-page/
INTERNAL LINKING
You should have goals with your linking.
Attract users to your site.
Pique their curiosity.
Keep them browsing.
To do this you should have an internal linking strategy.
Here you want to link to old content on your site.
This will keep clients on your site longer.
And it will allow search engines to index old content.
REVIEWS
Real estate is a relationships business.
So referrals, reviews and testimonials are huge.
When you close with a client, kindly ask them to write a review.
Then post it on your website.
This will provide "social proof" or evidence that others value your work.
For more on real estate websites, check out these articles:
How to Build WordPress Real Estate Websites Faster and Serve More Clients: https://realtyna.com/blog/how-to-build-wordpress-real-estate-websites-faster-serve-more-clients/
Five Things to Know Before Choosing a Real Estate Theme: https://realtyna.com/blog/5-things-to-know-before-choosing-real-estate-theme-for-website/
Watch our video: