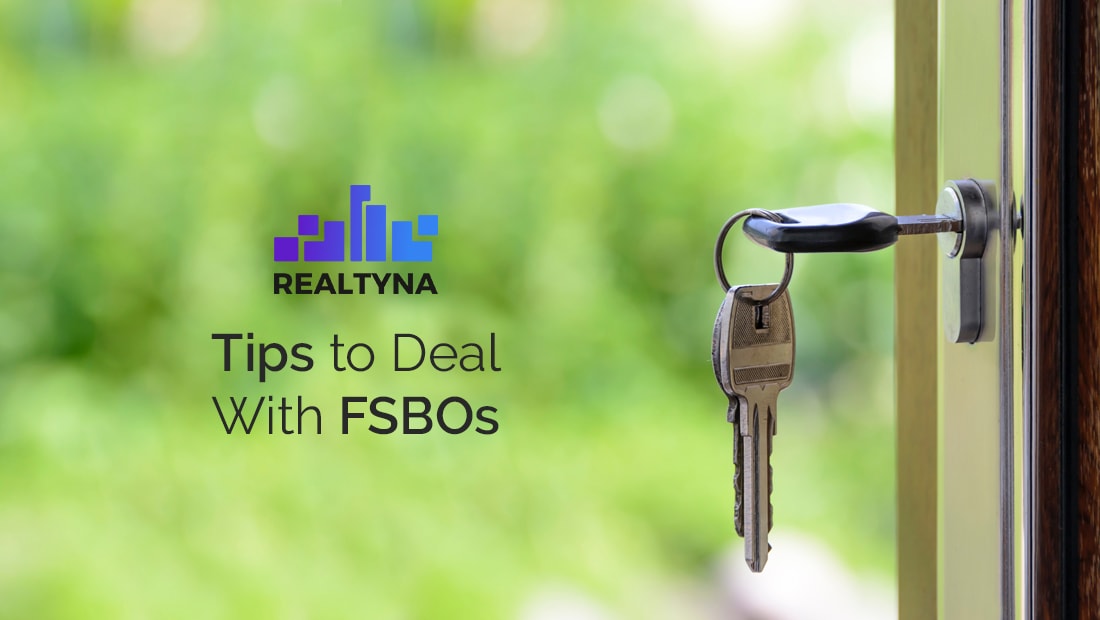 5 Tips to Deal with FSBOs with Grace
15 May 2018

Posted at 08:46h
0 Comments
For Sale By Owner homes make up 11% of the total housing market in the United States. This is a small, yet significant percentage. It seems that FSBOs are the arch nemesis of real estate for realtors, but with such a considerable opening in the market to be taken, something's gotta give.
There are countless articles out there detailing how you can convert FSBOs. That is not why I am here. Instead, today we will discuss how to be a realtor for the people. These tips might not turn over an instant profit, but instead help provide a long term investment in people. What you will see is an increase in converts (it is inevitable, really, even though it is not your goal), site traffic, leads, referrals and most importantly, trust.
Grab yourself a cup-o-joe and settle in for a learning and growing experience that you may disagree with. Today we take our focus away from the business and put it back on what truly matters- the people. Specifically, 5 tips on how to make a positive experience working with FSBOs.
Spoiler Alert: It is possible!!!
1- Be Intentional
Ask yourself this question- How much time do you spend investing in FSBOs and how do you spend that time? I will tell you now, cold calls will fail. Your first tip is quite a simple one. Simply, be intentional. Reassess your current FSBO plan (if you have one) and determine how you can serve these people, rather than get their business. Getting in a routine often ends in wasted time, effort and a mind set of "I am needed," rather than, "I am a wealth of resources." Being intentional means putting the focus back on the client, and doing what you can to best serve their needs.
2- Be Helpful
Instead of picking up the phone to dial a cold call, try sending a welcoming email full of links and resources FSBOs will find helpful in their journey. Offer your advice, and invite them to receive follow ups in the disguise of further help. Keep them up to date with competitors in the area, marketing strategies and basic advice. This effort will go a long way in this "people," investment.
3- Add a FSBO Guide to your Website
Redirect FSBOs to your website for more helpful tips, tricks and advice with a special section of your website or blog dedicated to them. FSBOs will appreciate the instant access to helpful information presented by you. You might even notice an increase in traffic from other FSBOs interested in how you can help them. Remember: the idea is to be intentional about helping people do what they want to do- sell their home.
4- Market FSBO Homes for Limited Time Free
If you are feeling quite generous and risky, a very unique thing to do for committed FSBOs is to offer marketing their home for a limited time on your website and social media. Consider creating a special page for FSBO listings, or a weekly "spotlight," on a FSBO that you are working with. Obviously, your precious webspace and marketing efforts should not be taken advantage of. Save this move for FSBOs that you think your clients might be interested in, people you are sure you will get future referrals/leads from, or clients you think will end up wanting to list with you. The effort you make investing in these clients will certainly be noticed in comparison to the other agents who avoid FSBOs at all costs.
5- Embrace Working With/Buying FSBO Homes
The main thing you need to do is embrace the fact of FSBOs and learn how to use them to your advantage. Be the one realtor that welcomes them with open arms, no strings attached. Additionally, be the realtor that is not afraid to buy from FSBOs. There might be added paperwork and hoops to jump through, but it is not something to deprive your clients of or hate. My advice for you is- create a plan today. Make a detailed checklist and packet of necessary instructions, procedures and forms that you can have on the ready. Be prepared to play a role as a teacher in most cases and have explanations for the simplest of procedures. The more you have prepared for and rehearsed this, the more efficient and pleasant it will be to work with the underrepresented seller. Not to mention the indirect benefits of being the positive, trusted realtor in their lives. (AKA referrals).
People will be quick to realize your genuine interest in their ambitious endeavor and be more likely to come to you when wanting to list, or when referring others to trusted realtors. When dealing with FSBOs, you must constantly think about the long term benefits rather than the short term profits. Besides, what have you got to lose other than a few hours of work a week? Better they come to you for free advice and gain a referral than a nothing at all!